The new addition to the NBC Thursday night line up is the Sarayu Blue lead comedy I Feel Bad. The single-camera series also stars Paul Adelstein, Aisling Bea, Zach Cherry, Johnny Pemberton and James Buckley.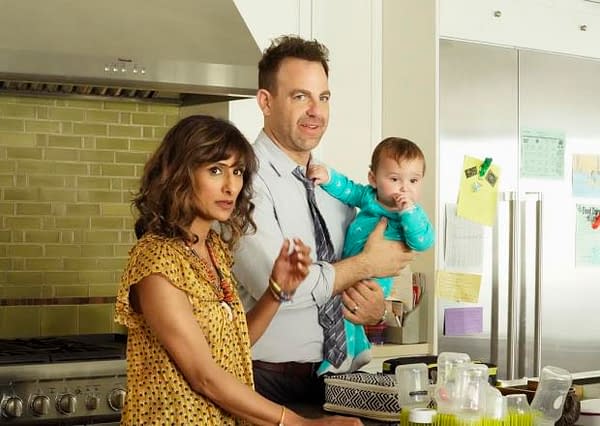 Here is the synopsis for the series:
Emet is the perfect mom, boss, wife, friend and daughter. Okay, she's not perfect. In fact, she's just figuring it out like the rest of us. Sure, she feels bad when she has a sexy dream about someone other than her husband, or when she pretends not to know her kids when they misbehave in public, or when she uses her staff to help solve personal problems. But that's okay, right? Nobody can have it all and do it perfectly. From Executive Producer Amy Poehler comes a modern comedy about being perfectly okay with being imperfect.
The series falls into the spot vacated by the cancelled Tina Fey series Good News and slips in behind the recently returned Will & Grace and before Law & Order: SVU which is at a new night and time. It's wedged in between to the two ampersand series.
I Feel Bad will air Thursdays at 9 PM starting this fall on NBC.
https://youtu.be/XMCbf-oWDe0
Enjoyed this article? Share it!