First Season of SHOWTIME's "Kingkiller Chronicle" Script is Complete, Says Showrunner
Goodness, that didn't take the writer's room long to complete the first season of SHOWTIME's upcoming television adaptation of Patrick Rothfuss's "The Kingkiller Chronicle".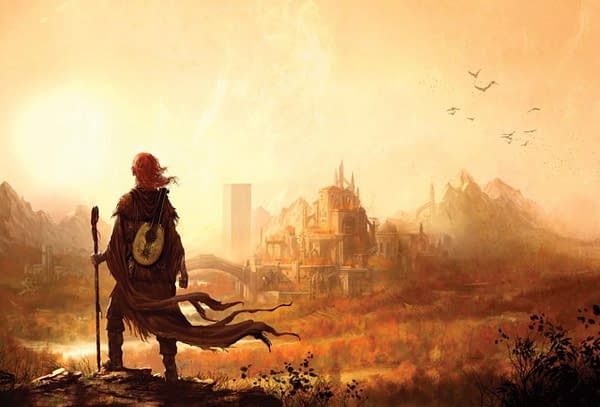 According to showrunner (and pilot writer) John Rogers, the season finale script of the series was completed last month. (Shout out to Winter Is Coming for alerting us!)
The most interesting thing gleaned from Roger's tweets has to be in his response here to a question about emotional payout.
"In other words: your medieval fantasy emotional payoff will actually be… good?"
Hmmm, not medieval you say?
As a refresher- the SHOWTIME series will be different than the upcoming Lionsgate film based on the same book series. This one will be more of a prequel, reportedly set a generation before The Name of The Wind, the first book. Two traveling musicians are set to be the main protagonists of the series, and we're super curious to see how music is incorporated.
We'll of course let you know what we hear about casting and such for the series, which touts Lin-Manuel Miranda as an executive producer.