'The Flash' Season 5 "The Flash & The Furious": Midseason Return Gets Extended Preview [VIDEO]
"You ready for this? The biggest race of your life?"
Wit the CW's The Flash speeding its way back for a midseason return, viewers are getting an "extended" look (to pair with some recently released set photos) at what they're in for when "The Fastest Man Alive" returns on Tuesday, January 15.
https://www.youtube.com/watch?v=lzqSdyVMq9Y
The Flash season 5, episode 10 'The Flash & The Furious': While Nora (Jessica Parker Kennedy) grapples with the revelation that Thawne (Tom Cavanagh) killed her grandmother, Team Flash must stop the formidable team-up of a newly sprung from jail Weather Witch (guest star Reina Hardesty) and Silver Ghost (guest star Gabrielle Walsh), a new meta-tech villain who can control engines and motorized technology. Meanwhile, Caitlin (Danielle Panabaker) and Cisco (Carlos Valdes) discuss creating a meta-human cure.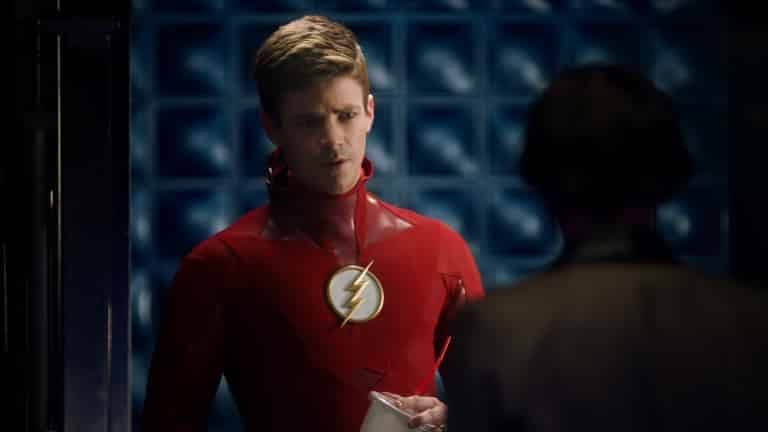 Wow! Well, that's pretty dark and ominous–and yet nothing in this trailer about the return of Weather Witch or a meta-human cure, though the CW teased both in the official episode synopsis above.
Based on the trailer, it looks like we'll be getting more of both Cicada (Chris Klein) and Eobard Thawne as big bads for the rest of this season. While the Cicada presents a threat in the current timeline and injures Nora to the point where she is paralyzed, the more interesting threat is Reverse Flash in the future. What deal has he made with Nora? What did her message at the end of the last pre-"Elseworlds" episode mean, "The Timeline is Malleable"? Why does Thawne (or Nora?) want to mess with the timeline (That's always bad news!)?
This looks both like a lot of fun and a major raising of the stakes for "Team Flash." Still, at the core of all of this is family. It's been great to see how Iris, Barry, and Nora have really come together, with all the real family drama and responsibilities that come along with that. How much does Barry to be super-dad to keep them all safe? Even more weight on the shoulders of the man who already tells us every week he is the only one fast enough to save everyone.