Posted in: DC Universe, TV | Tagged: cw, entertainment, flash, Henry Allen, jay garrick, john wesley shipp, television
---
The Flash Season 4: Why Jay Garrick Was the Best Returning Guest
When series get going for a while, they have recurring characters that pop up and leave. Some make a big impact, while others just show up for a single episode. The Flash has a lot of fun characters like that, including Gypsy (Jessica Commacho), Captain Cold (Wentworth Miller), Jesse Quick (Violett Beane), and a few others. But one of my personal favorites is a bit complicated.
John Wesley Shipp joined the series as Henry Allen, the wrongly imprisoned father of Barry Allen (Grant Gustin). He was part of the series all through the first and most of the second season until he was killed by Zoom (Teddy Sears). But it was revealed at the end of season 2 that Henry's Earth-3 doppelgänger was actually Jay Garrick, another version of the Flash.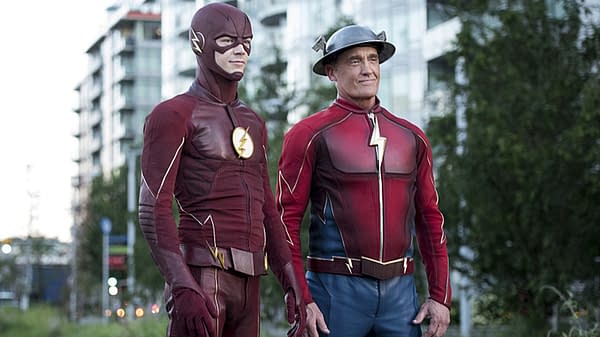 In the comics, Jay Garrick was the original Flash, and when Barry came around he would become a mentor of sorts to him. That is what happened in the series as well. He didn't appear nearly as much, but when he did it was always great to see him. And the switch was a nice Easter egg to the fact that Shipp played The Flash in the 1990s television series.
In the fourth season, Shipp only returned once to play Garrick, but it was in one of the best episodes of the season: 'Enter Flashtime'. In the episode a nuclear bomb has gone off in Central City and the Flash starts moving at super speed to buy himself enough time to try to save everyone. He ends up enlisting the aid of Jesse Quick and Jay Garrick. The older Garrick can't keep moving that fast for as long as the others and ends up dropping out of Flashtime. By the end of the episode, the city is saved and he's about to go back to his Earth — but he tells the others that it's time for him to hang up the helmet and train a new Flash to protect his Earth.
It felt like a bit of a goodbye to the character, which would be a shame to lose both Garrick and Shipp. They bring a lot to the series, and it's always great to see him show up at S.T.A.R. Labs.
---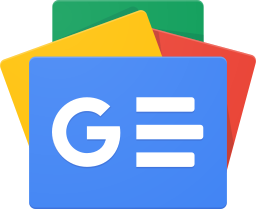 Stay up-to-date and support the site by following Bleeding Cool on Google News today!