Friends: Turn Your Thanksgiving Leftovers Into a Monica "Moist Maker" (VIDEO)
If you're like me and it's the day after Thanksgiving, you're probably thinking to yourself, "How can I find a way to use all of these Thanksgiving leftovers and still show my love and devotion to mid-90's-to-early-00s network sitcoms?" Thanks to the fine folks over at Binging with Babish and your friends from NBC sitcom Friends, you'll be able to clean out your fridge while paying homage to Ross Geller's (David Schwimmer) brown-bagged obsession.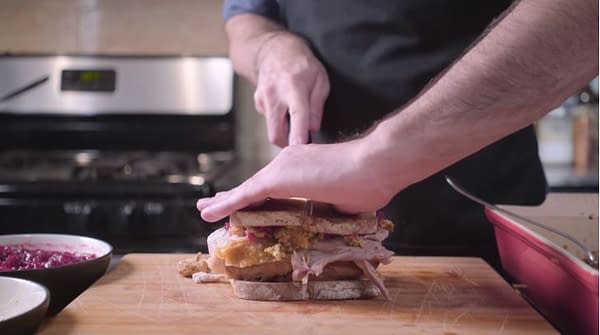 In the ninth episode of Friends season 5 'The One with Ross's Sandwich,' Ross tries to find out who ate his prized possession: a sandwich made by his sister Monica (Courtney Cox) consisting of turkey, stuffing, gravy, and – wait for it! wait for it! – a slice of gravy-soaked bread nestled in the middle know as… "The Moist Maker!"
In the following video, Binging with Babish's Andrew Rea gives you some "historical perspective" on the sitcom's contribution to the pop culture menu before taking you step-by-step through the sandwich-building process – with a delicious endgame result that even surprised Rea:
"I never watched Friends but I couldn't google "thanksgiving sandwiches in television and film" without getting about a billion Ross Geller references. Disgusting as the word 'moistmaker' is, it makes a damned fine sandwich out of your delicious turkey day leftovers."
Combining a love for cooking with a love for television and film, Binging with Babish takes a fun, informative, and educational approach to cooking. Each week, the team recreates dishes that fans know from popular movies and TV series – including a meal based on A Charlie Brown Thanksgiving and bear stew from video game Red Dead Redemption 2.
Friends Season 5, Episode 9 'The One with Ross's Sandwich': Joey finds himself constantly covering for Chandler and Monica's affair. Ross becomes angry when someone at work eats his sandwich. Phoebe and Rachel enroll in a literature class.
---
---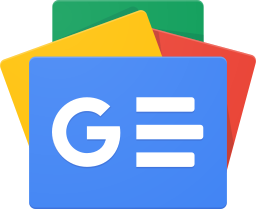 Stay up-to-date and support the site by following Bleeding Cool on Google News today!