When George Michael Was A Superhero – As Drawn By Stephen Platt
By Joe Glass Way back in 2002, George Michael released the single and music video for FREEEK!, which would later also be part of the Patience album in 2004.
In the video, Michael plays several very superhero and supervillain looking characters in a Blade Runner-esque, futuristic, superhuman sex dystopia.
And really, it was only George Michael who could ever pull all those things together and pull it off.
Now, I at this point had obviously heard George Michael's music before, and WHAM!, of course. But this was the first one that spoke to me on a whole other level. It did, after all, come out around the time that, well, I did. And like Michael, it was unapologetic, dirty, gay as all hell, unabashed and had something to say. Oh, and it had superheroes and awesome costumes in it. So yeah, kinda everything in there felt just for me.
With artwork by Moon Knight, Prophet and Soul Saga artist, Stephen Platt, who produced and designed costumes for the video. The song was about the weird sex dystopia we all live in. Sex is commodity. Sex sells. And frankly, comic books and superheroes is perhaps the most obvious place to see this. One need only look at most (female) costume designs over the years, and you can see an immense amount of revealed flesh, impossible fabric contouring and nigh on freakish body types.
And yet, we also live in a world where sex is something to be scared and ashamed of, and as George Michael himself was fully aware, can be punished. In some parts of the world, opinions on this matter are worse than others, naturally.
The song is tongue-in-cheek, playful, but deeply meaningful.
And honestly, the design work used in this video feels like so many of the superhero movies that would follow it. After all, at this point, it was still the very early days of the superhero movie renaissance.
George Michael himself was an unapologetic, honest and forthright, and yeah, dirty, sexy gay man, who would not be neutered for the comfort of the heteronormative media and world at large. And whilst they at times gave him hell and worked to make his life difficult, he rarely let it affect him and often quipped back with a wry joke or a wink. George Michael was, and still is, a superhero of the LGBTQ+ community.
And he looks f-cking amazing in red rubber.
Joe Glass is a Bleeding Cool contributor and comics creator. He's the writer of LGBTQ+ superhero team series, The Pride, available here and on ComiXology, where the first issue was one of the Top 25 ComiXology Submit Titles.
---
---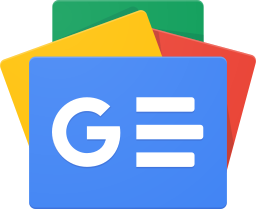 Stay up-to-date and support the site by following Bleeding Cool on Google News today!