Bleeding Cool's Adam J. Hart reports:
I had a bit of an opening in my schedule the second day off SDCC. So I figured I'd check out TBS's Wrecked installation behind the convention center — they'd set up a little island oasis for everyone. You get one drink ticket for a free beer. Or, if you download the TBS app, you can upgrade to a cocktail.
There are plenty of seats in the sand for you to relax in while you enjoy your drink. As if that's not cool enough, you can even score a free coconut cup with your name engraved on it. But that's not all you can do. You can play some skee-ball. If that's not your idea of fun on the beach, you can play some mini-golf. If you want a thrill, you can ride a mechanical boar — if you ride it, you get a free pin. And last but not least, you can challenge your friends to a tree climbing computation.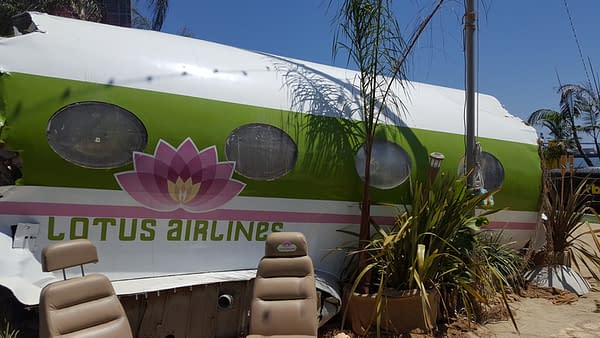 So if you're in San Diego this weekend, stop by this site and get wrecked. You'll be glad you did!
Enjoyed this article? Share it!