God's Got the Blues in Mildy Uneven, Wildly Funny 'Miracle Workers'
God (Steve Buscemi) is in a rut. He lounges around in his apartment all day, watching video clips of people praising over and over. Eventually, he tires of this activity, and decides it's time for a change- one that involves destroying the Earth. That's the elevator pitch for Miracle Workers, a brand new comedy from TBS.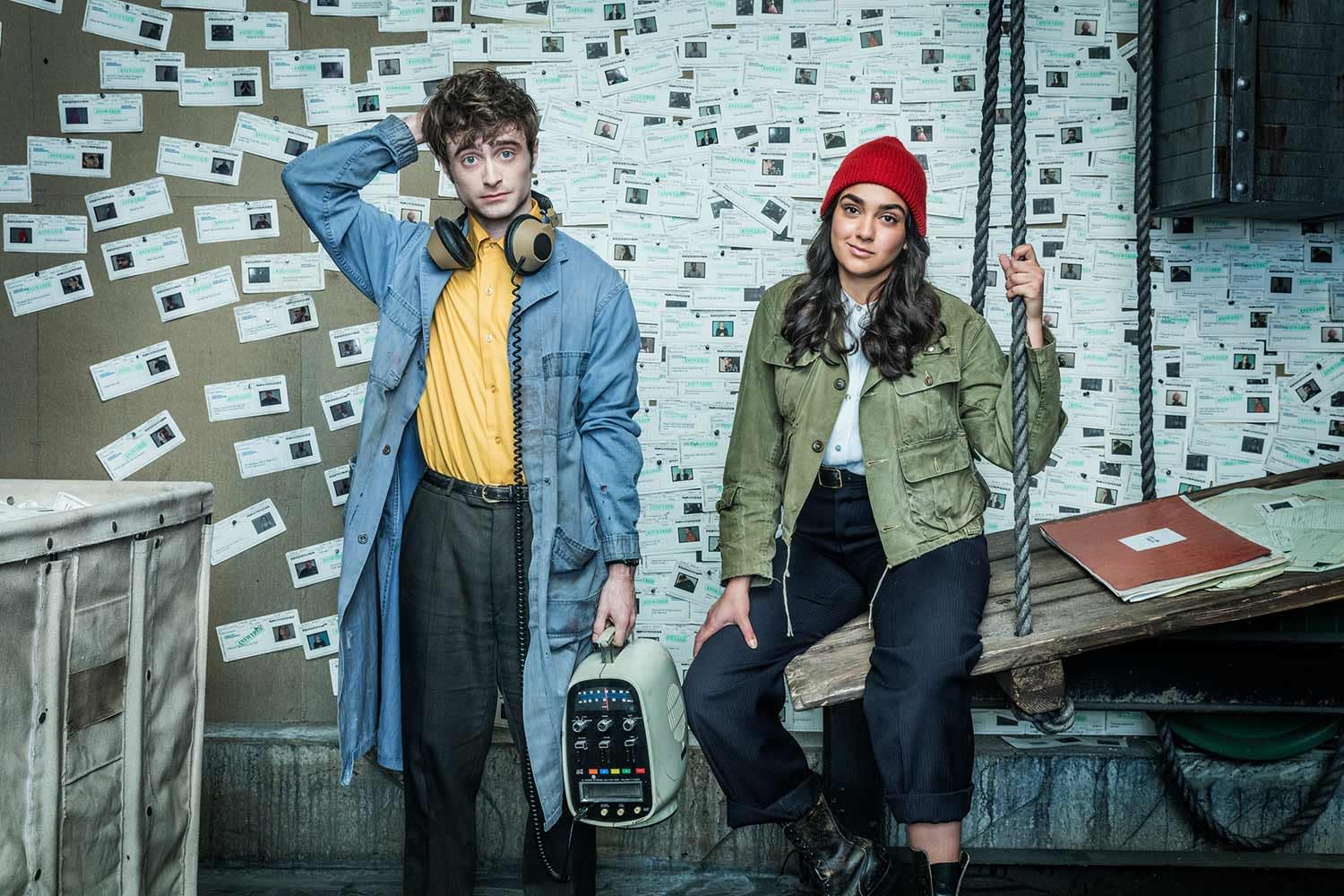 Eliza (Geraldine Viswanathan) is an up-and-coming angel at "Heaven, INC" who is tired of working in "Dirt" (she literally makes dirt) and wants an assignment with a little more excitement. Eliza is transferred to the "Answered Prayers" department, where she meets Craig (Daniel Radcliff).
Craig is perfectly content to do his job, making tiny adjustments to reality to help answer realistic prayers. Prayers deemed too tough to handle get forwarded to God, who, as mentioned before, is too bored and disillusioned to care.
Miracle Workers is clever, with show creator Simon Rich adapting his own novel for television. There are a few banal moments, but they are overshadowed by some unexpected laugh-out-loud moments. Miracle Workers isn't afraid to dip it's toes into morbid humor, so the few times that the show outright cannonballs into those waters are outstanding.
The formula for Miracle Workers is one part Better off Ted, and one part The Good Place. Both of those shows hit the ground with a little better footing, but Miracle Workers does show a lot of promise.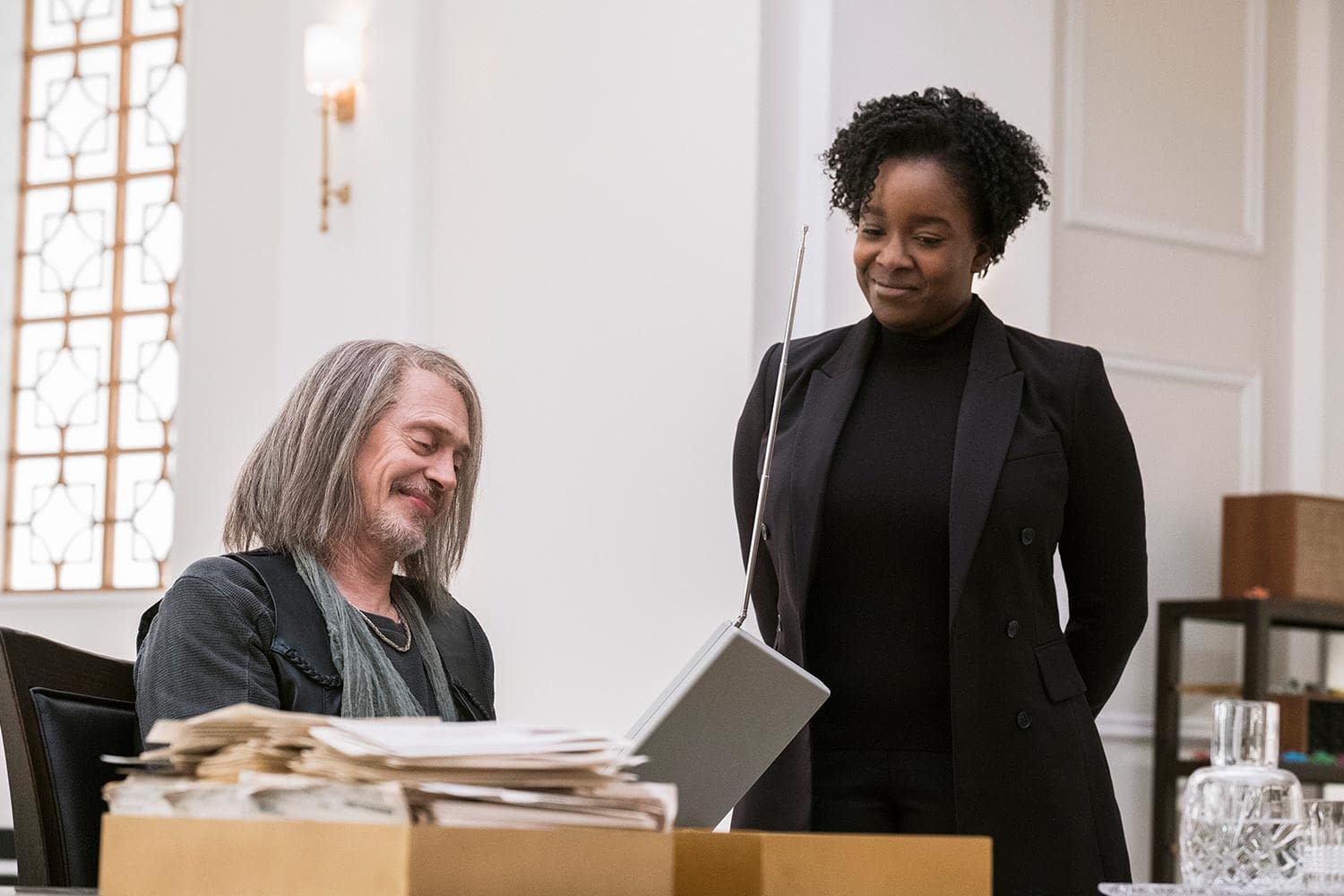 Despite Radcliffe and Buscemi's star power, Viswanathan is the real star of the show. Eliza's a delightful character, full of optimism and drive- she ties the disparate elements of the show together, and gives Radcliffe plenty of room to do what he does best.
Radcliffe is charming as Craig, a by-the-books desk jockey who loves it when people have their prayers answered. Craig doesn't have much of a social life, so his interactions with Eliza are awkwardly adorable.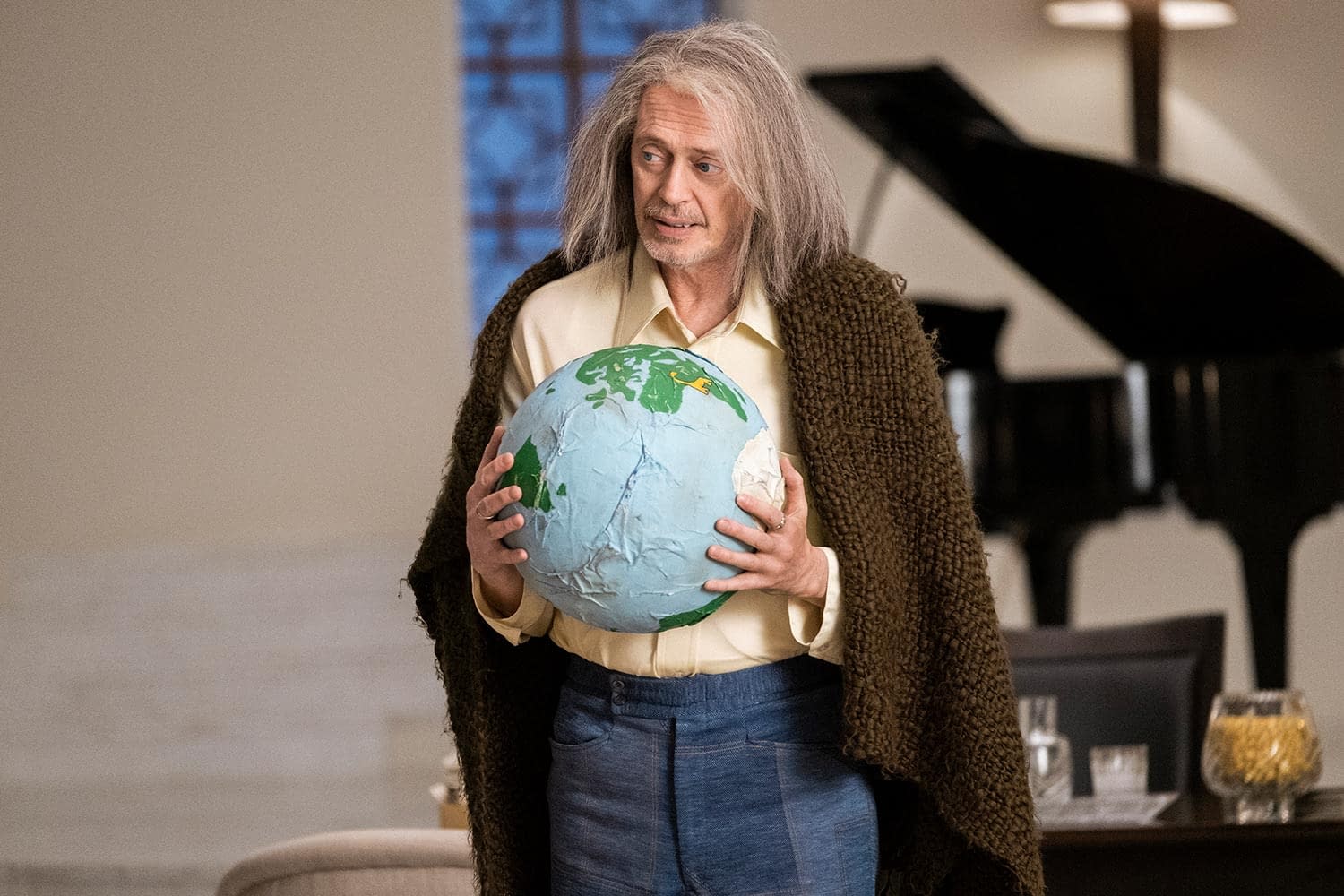 It's only Buscemi who hasn't completely won us over, and it's too early to tell if it's the material or Buscemi himself. We know he's brilliant in comedic roles, but some of his delivery is a little flat. Buscemi did come late to the production, however, stepping in to replace Owen Wilson late in the game.
With a charismatic cast, clever writing, and some unexpectedly funny moments, Miracle Workers could work out to be this season's unexpected comedy hit. Here's a look at next week's episode, "13 Days":