Posted in: CW, TV | Tagged: carrie kelley, exclusive, gotham knights, interview, Misha Collins, Navia Robinson, robin, the cw
---
Gotham Knights: Navia Robinson on Carrie Kelley/Robin, Previews S01E03
Gotham Knights' Navia Robinson spoke with Bleeding Cool about taking on the role of Carrie Kelley/Robin & what's ahead in the next episode.
---
While we've seen several incarnations of Robin brought to the big and small screen with Dick Grayson, Jason Todd, and even Tim Drake as the most famous incarnations, but we've also seen the Carrie Kelley incarnation getting the spotlight more and more over the years. Created by Frank Miller, Klaus Janson, and Lynn Varley, the character made her debut in Miller's graphic novel Batman: The Dark Knight Returns in 1986; and return in sequels Batman: The Dark Knight Strikes Again in 2001-2002 and The Dark Knight III: Master Race in 2015-2017. Carrie's had two animated and live-action appearances on TV, with her first live-action depiction being an uncredited cameo in DC Universe's Titans and now The CW's Gotham Knights. The series follows a group of young outsiders led by Turner Hayes (Oscar Morgan), framed for the murder of his adoptive father, Bruce Wayne, as Gotham discovers he is Batman. Navia Robinson portrays Carrie, who tries to help them in their investigation as the criminal underworld attempts to exploit Batman's death to further their interests. The actress spoke to Bleeding Cool about her lifelong fandom of the comics and trying to live up to the character's legacy.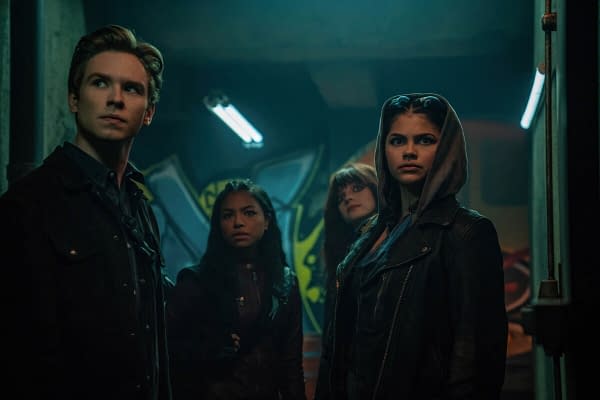 How Landing Carrie Kelley in 'Gotham Knights' Became a Dream Come True
Bleeding Cool: What intrigued you about 'Gotham Knights?'
Robinson: I was organically intrigued by 'Gotham Knights.' I grew up consuming DC Comics and DC Comics Animated Series. It was a natural interest for me.
What was it like bringing Carrie Kelley to the screen with her established history with Frank Miller comics like 'The Dark Knight Returns.' I'm surprised this is only the second time she's been adapted to live-action.
I'm so glad you brought up this voice of the comics because that was so exciting and nerve-wracking. Those are some of the most beloved DC comics ever. As intimidating in that way, but also very exciting. As an actor, something is terrifying but super inspiring about being a part of something bigger than yourself. This is a large community, which is great because they're the ones that come with warmth to the audience, and there's also a huge pool of people to see what you've done. It's a lot of things scary and exciting. Carrie Kelley is such a cool character and an anomaly. It was special to play somebody so specific. I was watching the adaptations of her so far and reading her character in the comic. There's this quality she has that I thought was witty and warm.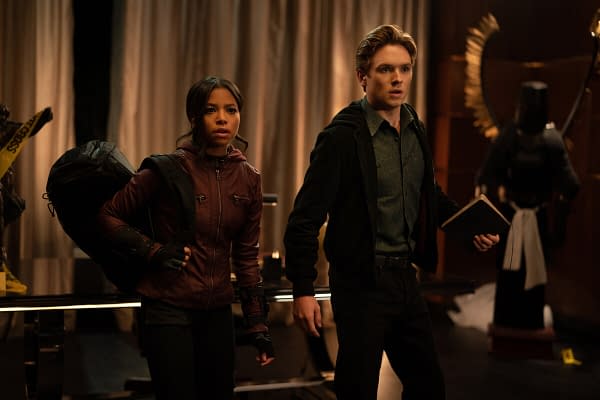 How did you prep for the role aside from the source material? Were there others things you looked at to try to capture the essence of the character? Is there physical training beyond what you've done before?
[Gotham Knights] is unlike anything I've done before. I've never played a character that's been previously depicted that has this whole universe that exists outside of the one that I'm creating. What was important to me was looking at the common thread among all Robins depicted. Carrie Kelley tells a very specific Robin, but it was important to look at all the Robins to see what the common thread between them was. There is cleverness for sure, there's pride in anyone's self and their beliefs. I wanted to make sure that my Carrie Kelley maintained that.
Things I felt particularly about Carrie Kelley was how it balances between being a wise 15-year-old and still a 15-year-old. She's still got that naivete of somebody her age. I wanted to bring that to this interpretation of her. You have Carrie Kelley in 'Gotham Knights' who's still a timid 15-year-old and establishing certain things about herself. She knows she's smart and knows certain things, but there are still other things she's questioning. Certainly, in the season, she questions her relationship with what it means to be good or bad. Then you have Robin, this other side of this character that is so capable, self-reliant, and steadfast in her mission.
Given the characters and the world that you're playing with and your peers are also playing characters not depicted in live-action aside from Misha Collins' Harvey Dent. What makes a series like Gotham Knights unique to the DC World, and how would you describe the filming and atmosphere on the set?
The atmosphere on set bled in to show that there's a camaraderie that happened to not just the cast, which is expected. We became very close. Most of us live in the same apartment building in the city where we were filming, but also, with the crew, we all felt like we were fighting to be heard in a way and to be taken seriously when the show ultimately came out. There were a lot of expectations about what people thought it was going to be or wanted to see. Crew and cast alike, we're all fighting for legitimacy and to be proud of our work. That sets the exact plot that's happening in the show. You have these young vigilantes who are putting together names, fighting to be taken seriously and establish their own identities, and that's our show. It has themes that reflect what was important to this universe before. We're covering these topics about redemption, death, darkness, and a city that's overrun by dark intentions. We also have this entirely new set of characters that are so specific in their use and their ambition, which maybe we haven't seen in Gotham like this yet. These characters are so specific, and the way that they interact with each other is completely new and different.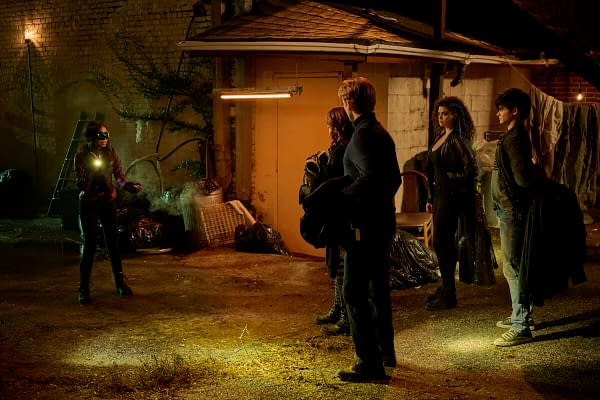 What does it mean to build onto a legacy that's been established for so long, and what pressure does it put on you to take on characters that haven't been visited before as an actor?
When I first got this role, I immediately felt a lot of responsibility and fear, and then ultimately had to take all that and understand that. That means a lot to me, and that's great. To accurately portray a character, you need to forget about all the external circumstances. I did all the prep work knowing Carrie's characteristics I wanted to shine, then I ignored the rest and tried to forget all of that because if you think too much about the legacy that you're inheriting, then you get very overwhelmed, and you're not able to step inside of the character to make it feel genuine. By the time I was filming, all that stuff was behind, and I was focusing on this human being.
What can we look for in Carrie for the next episode 'Under Pressure?'
The next episode is one of my favorites. It's when Carrie's arc for the season begins being at a crossroads between at the side of good and bad. Also, between being a 15-year-old student who goes to Gotham Academy and as a 15-year-old vigilante trying to hope her peers clear their names while preventing them from getting arrested or worse. The next episode is the beginning of Carrie facing a lot of split decisions. It's exciting to see her wrestling with the consequences of a decision that she makes and having her eyes opened by the people around her and helping to solve this case. In the beginning, I can say that the first scene is me fighting someone. I can't say who [laughs], but it's a cool action sequence.
When prepping for Carrie, what was more difficult to capture, the mental or physical aspect?
That's a good question. it was the mental aspect, which is not to say the physical aspect of it wasn't hard. I'm grateful there's an entire department to help that physical aspect to comes to life. There were those like David Morizot, Jeremy Strong, and others who helped tremendously. They were more than capable as a support system physically. When it comes to mental capabilities, it's something you must embark on and solve on your own. Any skepticism I had or fear is easy to feel exposed and embarrassed when you're being filmed. I'm wearing these green goggles, and I must convince the audience that I'm capable of beating up adults who are bigger than me. That was the most challenging part was getting over the embarrassment or getting over any doubts in my head about whether I was capable of it, and hopefully, I did. We'll see. I'll watch the show, and I'll find out.
Gotham Knights airs on Tuesday nights on The CW.
---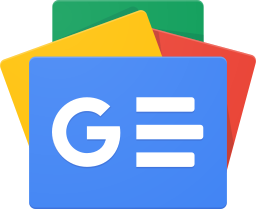 Stay up-to-date and support the site by following Bleeding Cool on Google News today!