'Happy!' Season 2, Episode 7 "Arlo and Marie": Guess It's Too Late for "The Talk," Sax [PREVIEW]
After last week's chapter of SYFY's Happy! season2 left us a little cold (perfect place for a "shrinkage" joke, but we'll pass), this week's episode "Arlo and Marie" appears to be converging a number of last week's dangling details. Reason why we're already optimistic about this week's outing? The following two previews focus on Happy and Little Bo Peep (Jamie Elizabeth Kelton): the highlight from last week.
In the first preview, Bo Peep is starting to feel a bit of a "clingy" vibe from Happy – and we're not sure she's having any of it; while in the second preview (starting at the 2:10 mark, just in case), Sax realizes there's something different about his imaginary friend…
Happy! season 2, episode 7 "Arlo and Marie": This is one F-d up family dinner.
And from what we can see from the official preview images released for "Arlo and Marie," Sax is also about to have a very "interesting" reunion with a now-with-child Amanda – while we start to understand more and more why Smoothie would seem like the only "stable adult influence" in Hailey's life.
How scary is that?

Happy! Season 2 begins with Easter on the horizon –a season of hideous pastels, dye-stained fingertips and a general "who really gives a f***" attitude. A newly sober-ish Sax finds himself struggling with the demands of family and fatherhood. He has sworn to do right by his ex-wife, Amanda, and his daughter, Hailey, which means no booze, sex, drugs or killing.

Happy, meanwhile, is resigned to keeping his partner on the straight and narrow while coping with the fact that a maturing Hailey can no longer see him. Sax's fresh start will be tested by a familiar enemy: Sonny Shine, who is on a mission to Make Easter Great Again (MEGA) with the help of his demented Easter Bunny henchman.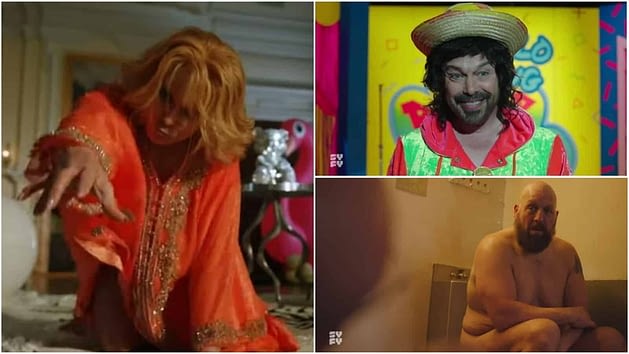 Written and executive produced by Brian Taylor and comic book writer Grant Morrison, SYFY's Happy! is based on Morrison and Darick Robertson's comic book series, starring Christopher Meloni, Patton Oswalt, Christopher Fitzgerald, Patrick Fischler, Lili Mirojnick, Bryce Lorenzo, Medina Senghore, and Ritchie Coster – with Curtis Armstrong, Paul "The Big Show" Wight, and Ann-Margret joining the cast this season. Both Lorenzo and Fitzgerald were promoted to series regulars with the second season. Neal Moritz, Pavun Shetty, and Toby Jaffe of Original Film, Meloni and showrunner Patrick Macmanus will also executive produce; and the series hails from Universal Cable Productions (UCP).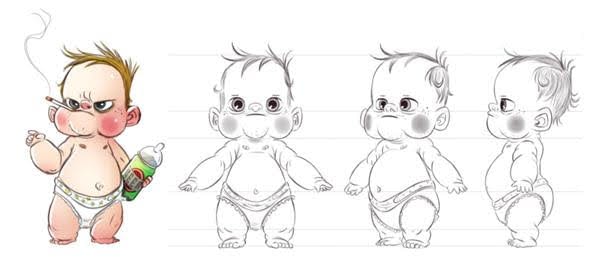 'Weird Al' Yankovic is set to voice Smoking Man Baby: toxic masculinity in a diaper, Smoking Man Baby is a jealous, volatile baby blowhard with full tats and a cigarette always dangling from his mouth.
SYFY's Happy! season 2 airs Wednesday nights at 10 p.m. ET.