'Happy!' Season 2, Episode 7 "Arlo and Marie": Wild, Mind-Frying Ride Returns Series to Form [SPOILER REVIEW]
Welcome back to our regularly-scheduled review of SYFY's Happy! season 2, where this week we take a look at the season's seventh episode "Arlo and Marie." After last week's chapter of left us a little cold, this week's episode brought together and really made the most out of a number of last week's dangling details – and in doing so, not only put the series back in strong position for a final three-episode season run but also brought back that sweet cocktail of hardcore, heartache, and head-scratcher that's made this season a strong one.
Happy! s0207 "Arlo and Marie": This is one F-d up family dinner. Directed by Wayne Yip and teleplay written by Ashley Michel Hoban, from a storyline developed by Brian Taylor and Grant Morrison.
● As horrifying-yet-not-surprising as the outcome to Big Pink and Blue's off-the-roof tango turned out to be, seeing Ritchie Coster shed the bonds of Blue and embrace his inner Orcus made me realize even more how much I wish we had gotten to this two episodes earlier. Coster is owning this "new Blue" in ways that I hope find their way back to us with a third season – though I'm pretty sure Blue's not going to be hanging out at the ranch with his little "family reunion" for too long…
● Medina Senghore's Amanda pretty much owns this episode: from hormonal pregnant mother to Sonny Shine-addicted junkie to a woman struggling to hold her family together, Senghore secures her position as one of the series' most valuable assets. Along those lines, having Amanda potentially giving birth to some kind of human/alien "messiah" hybrid is just the level of insanity that I was expecting from this season – it's reputation was built upon convincing us we "weren't ready" -and they're living up to it.
● Christopher Meloni look like what we would get if Christopher Nolan did a film adaptation of The Tick: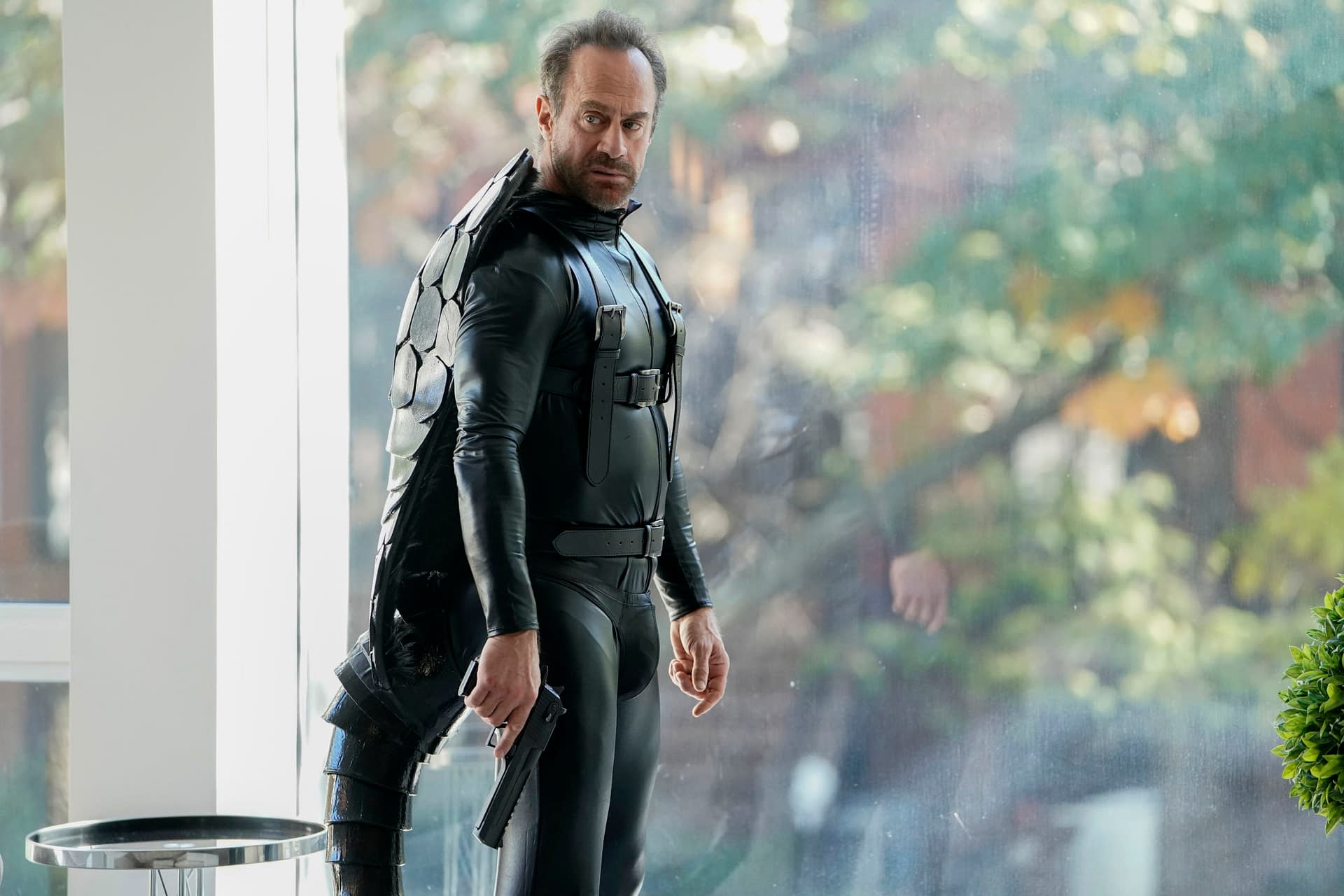 ● The exchanges between Sax, Amanda, and Bryce Lorenzo's Hailey are back to being those moments of brutal, realistic clarity – those "eyes of the storm" so to speak. Trade out the extreme situations the three of them have been through over the past several months with more everyday examples, and the basic truths still remain. That's why those moments of "orange juice risotto" are so important.
Sax and Amanda are parents who haven't learned to honestly communicate with one another, so they can't do that for Hailey: they spend all of their time trying to do what they think is right and not enough time finding out what Hailey wants. With Hailey, you have a young woman realizing that it's one thing to want the truth from her parents – and another thing to finally hear it.
● Nice use of Merry to help give the reader some more background on Orcus, but I'm hoping for more Lili Mirojnick heading into the final three episodes.
● I'm liking the dynamic between Orcus and Christopher Fitzgerald's Sonny Shine, and how it calls into question everyone's roles in this overall scheme. Sonny Shine on par with names like Abraham Lincoln and Dr. Martin Luther King, Jr.? The Wishees have it in for Sonny Shine? Amanda's baby the "messiah" that Orcus and the Wishees were using Sonny Shine to get their hands on? I like how my brain's tectonic plates got shifted with this one… especially with Orcus' "offering" to Sony Shine.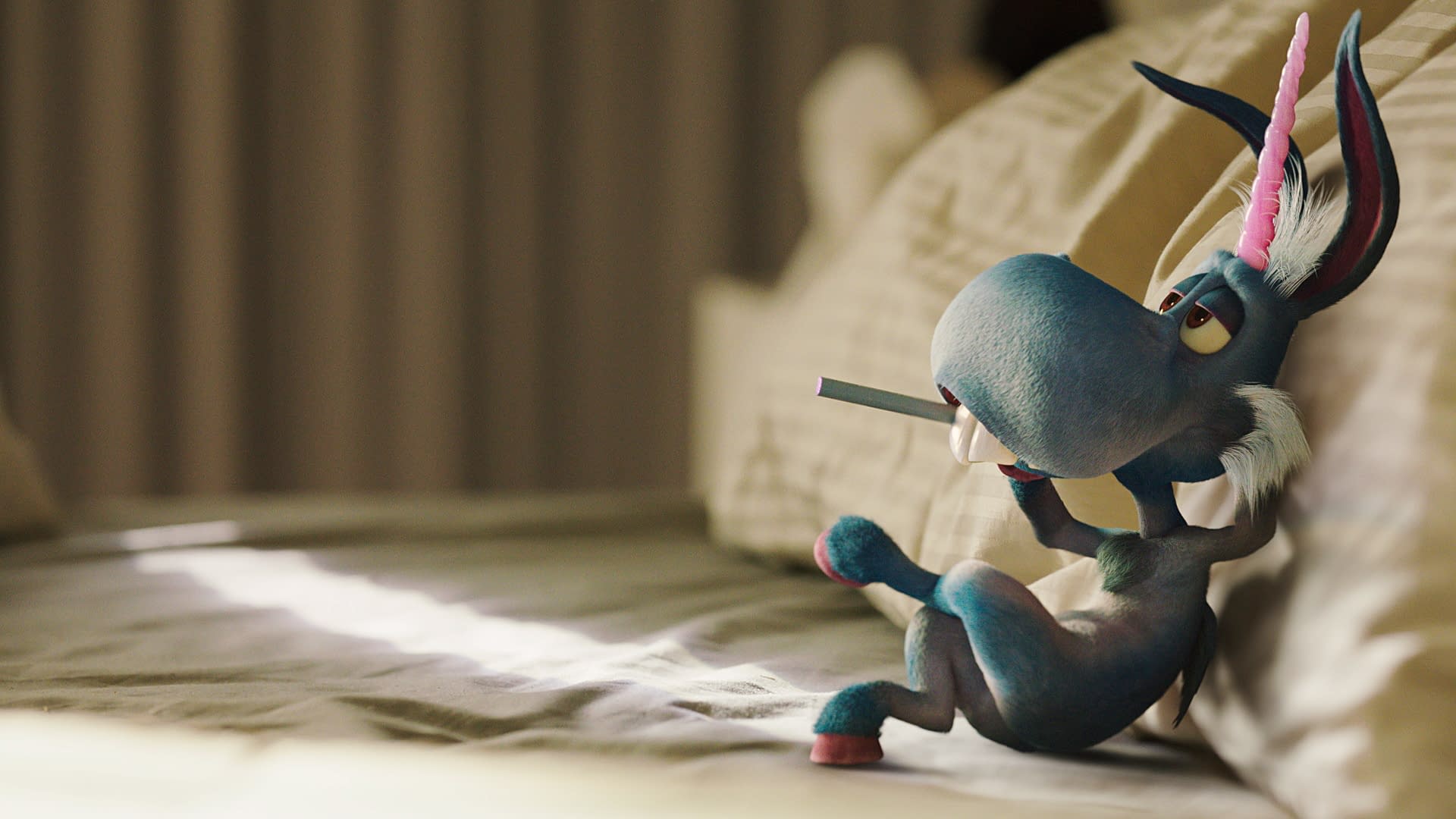 ● Can we talk about how great Happy's "Smells Like Teen Spirit" rebellious stage is? Had sex, got ghosted, and now he's going anti-establishment – exactly how I was hoping this would play out. Props to Patton Oswalt for giving us a Happy who was angry but not annoying, giving us glimpses of changes in Happy that we hope stick around for awhile. For Sax, it's an opportunity to be a "better dad" – though his advice skills could still use a little fine-tuning.
● While Orcus' prison goons are able to escape with Amanda, Sax's basement fight scene was one of the best filmed sequences in the season's run of great sequences. Think opening to Watchmen combined with one of the funniest scenes from The Other Guys, with the appropriate level of ultra-violence that we've come to love and expect – even if it left Sax looking like the side of his face met the business end of a meat grinder.
● I knew Patrick Fischler's Smoothie had a not-too-hidden loathing of Sonny Shine – and now we get the surgically-enhanced-pink-eye backstory as to why. I mean, you know Sonny Shine's bad when he even shocks Smoothie when it comes to what he has planned. Even still, I wasn't expecting the Wishees to open up a line of communication with Smoothie – or that Smoothie would be so easily on board with Oculus to take out Sonny Shine. Again, I like that I'm forced to figure out who the "lesser evils" are in this scenario – that realistic moral ambiguity makes it difficult for the simple "hero" and "big bad" labels. The sight of Hailey running into the "protective arms" of Smoothie at the end of the episode speaks volumes to this very idea.
● I'm getting the distinct feeling that what everyone needs is a Sax who is a mix of our first-season dude (which it looks like we're getting back next week) and the guy who's trying to be better this season. To keep Easter from becoming a holy hell, Sax needs to be a little bit devil and a little bit (avenging) angel.
SYFY's Happy! season 2 airs Wednesday nights at 10 p.m. ET, and returns next week with "A Friend of Death."

Happy! Season 2 begins with Easter on the horizon –a season of hideous pastels, dye-stained fingertips and a general "who really gives a f***" attitude. A newly sober-ish Sax finds himself struggling with the demands of family and fatherhood. He has sworn to do right by his ex-wife, Amanda, and his daughter, Hailey, which means no booze, sex, drugs or killing.

Happy, meanwhile, is resigned to keeping his partner on the straight and narrow while coping with the fact that a maturing Hailey can no longer see him. Sax's fresh start will be tested by a familiar enemy: Sonny Shine, who is on a mission to Make Easter Great Again (MEGA) with the help of his demented Easter Bunny henchman.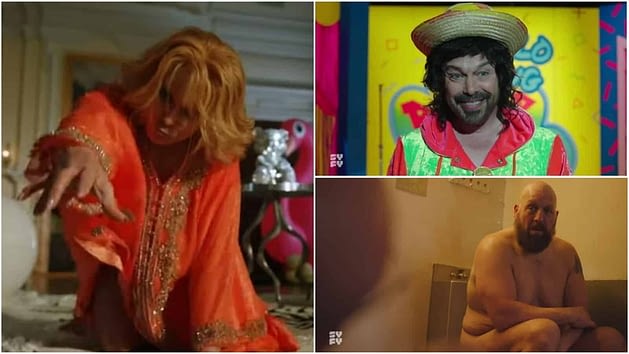 Written and executive produced by Brian Taylor and comic book writer Grant Morrison, SYFY's Happy! is based on Morrison and Darick Robertson's comic book series, starring Christopher Meloni, Patton Oswalt, Christopher Fitzgerald, Patrick Fischler, Lili Mirojnick, Bryce Lorenzo, Medina Senghore, and Ritchie Coster – with Curtis Armstrong, Paul "The Big Show" Wight, and Ann-Margret joining the cast this season. Both Lorenzo and Fitzgerald were promoted to series regulars with the second season.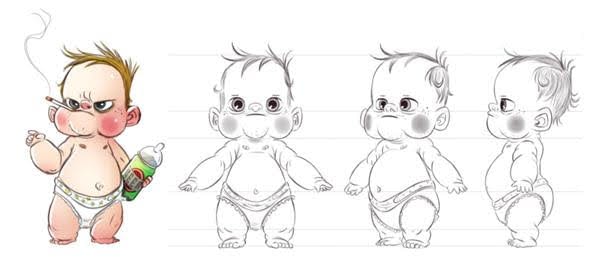 'Weird Al' Yankovic is set to voice Smoking Man Baby: toxic masculinity in a diaper, Smoking Man Baby is a jealous, volatile baby blowhard with full tats and a cigarette always dangling from his mouth.
Neal Moritz, Pavun Shetty, and Toby Jaffe of Original Film, Meloni and showrunner Patrick Macmanus will also executive produce; and the series hails from Universal Cable Productions (UCP).
SYFY's Happy! season 2 airs Wednesday nights at 10 p.m. ET.
---
---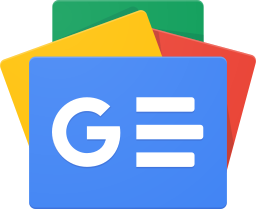 Stay up-to-date and support the site by following Bleeding Cool on Google News today!