Holey Moley II: ABC Preview Had Us Hooked at "Pirate Jon Lovitz"
What better way to break up a stressful week than watching a couple of rounds of jacked-up mini-golf? Well, that's where ABC and NBA superstar, mini-golf course pro, and executive producer Stephen Curry's mini-golf competition series Holey Moley comes in. Now, this is usually the part where we start the preview with lots of bells-n-whistles to get you hyped about the episode. But this week, the fine folks at Holey Moley are offering up a round that can best be promoted by three simple yet powerful words: pirate Jon Lovitz.
Commentators Rob Riggle and Joe Tessitore, as well as sideline correspondent Jeannie Mai, return to host this week's eight contestants: Chelsea from Houston, Texas; Sarah from San Marcos, Texas; Cynthia from Westlake Village, CA; Jessy from Orlando, FL; Terrence from Culver City, CA; Kevin from Bonita Springs, FL; Josh from Corona, CA; and Tyger from Cedar City, Utah. Out of those eight contestants, one will emerge victorious, earning them the iconic Holey Moley plaid jacket and golden putter from Curry himself. For the all-star grand finale, the season's winners will return to compete for the $250,000 prize.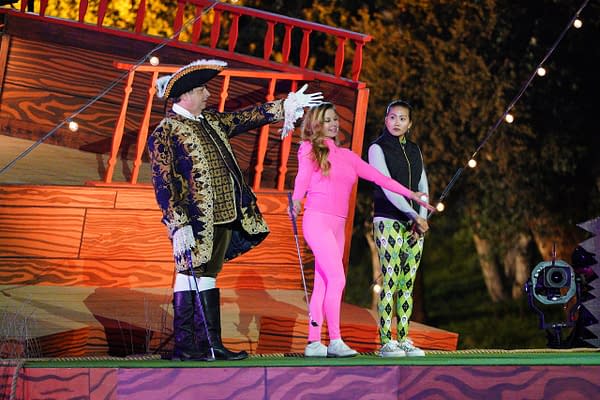 Now here a look at preview images for this week's episode "Don't Attempt This in Clogs", followed by a look at last week's visit from Josh Duhamel (Transformers). The actor joined Tessitore and Riggle in the booth to provide a little "color commentary" on his friend and competitor Tanner Beard as he takes on Double Dutch Courage in the final round: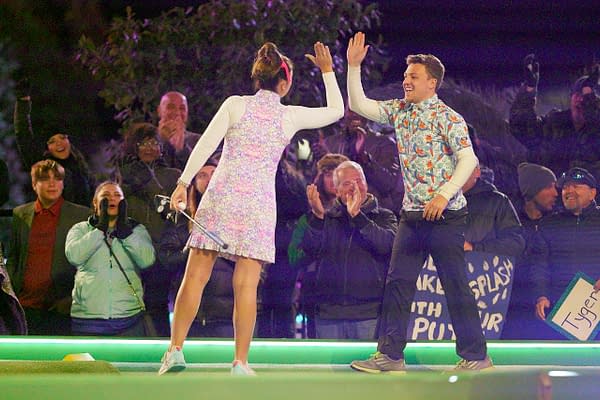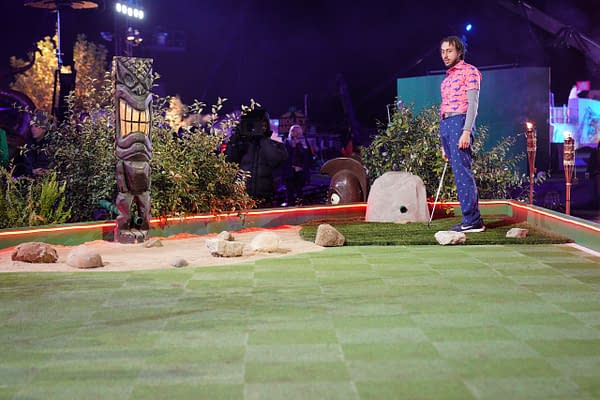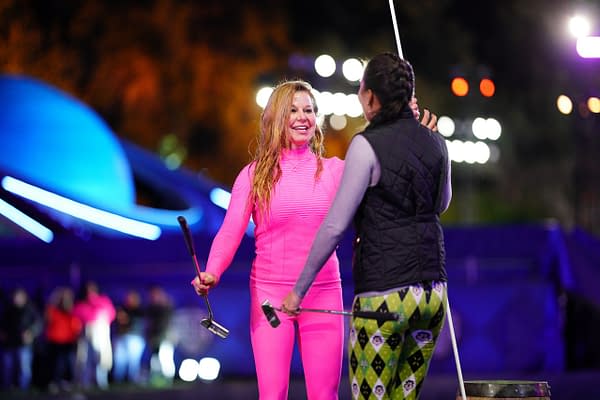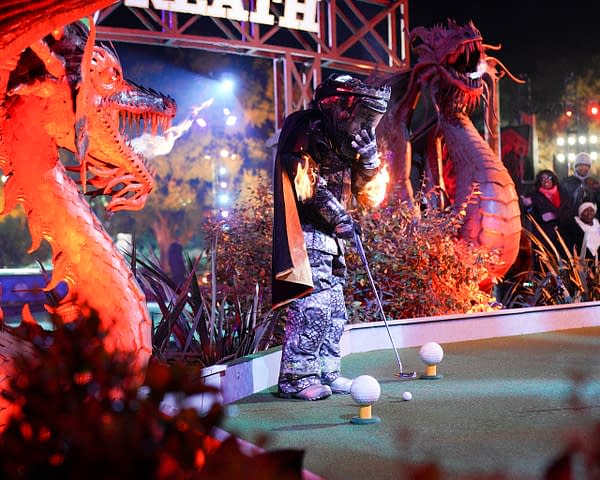 Holey Moley II: The Sequel season 2, episode 6 "Don't Attempt This in Clogs": This week on the "Holey Moley" course, two Texans take on Uranus while Rob silently observes; and it's a battle of the pros when, with the help of Long Jon Lovitz, a professional golfer and golf instructor face off on Putt the Plank. Then, a "hardcore mini golfer" and motivational speaker zoom through Polcano, and a college student squares off against a golf clothing designer at Beaver Creek. Later, the heat turns up as semifinalists go head-to head on Dragon's Breath and Double Dutch Courage, sending two finalists to this week's portable final hole, Hole Number Two.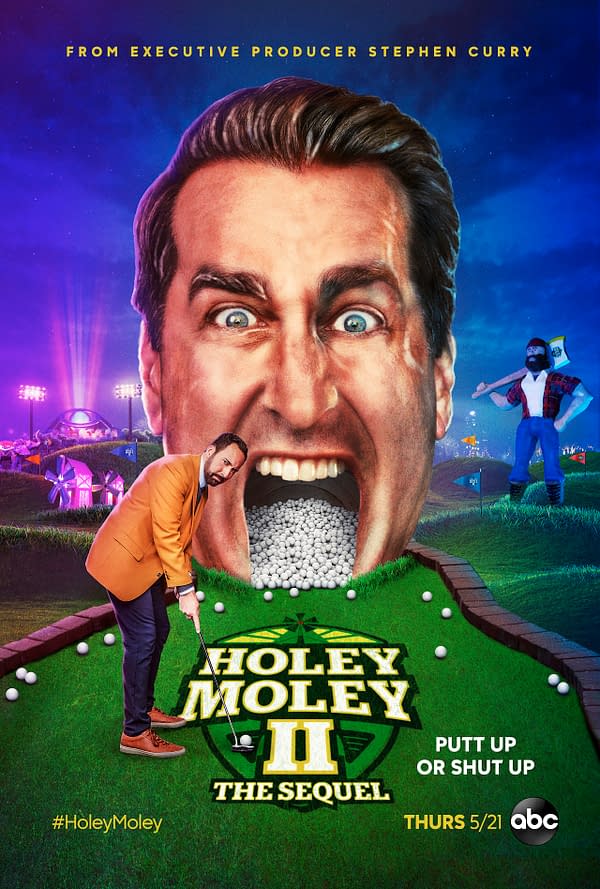 Some new holes returning viewers can expect this season include Dragons Breath, Polcano, Beaver Creek, Putt The Plank, Double Dutch Courage, Hole Number Two, and the ominous-sounding Frankenputt. Epic putts and memorable wipeouts will be the order of the day each week, including one contestant who tries her hardest to literally jump the shark (you'll just have to see how that turns out), as well as the return of the fan-favorite "windmill wipeouts" and two zip-lines in play to double the potential for mishaps. Eureka Productions and Unanimous Media produce, with Chris Culvenor, Paul Franklin, Wes Dening, Charles Wachter, Michael O'Sullivan, Jeron Smith, Erick Peyton, and Curry executive producing. Holey Moley is an original format created by Chris Culvenor of Eureka Productions.