Holey Moley II Preview: Prepare to Have Your Timbers Shivered, Mateys!
Welcome back for another round of previews for ABC and NBA superstar, course pro, and executive producer Stephen Curry's righteously popular reality competition series Holey Moley. Commentators Rob Riggle and Joe Tessitore, and sideline correspondent Jeannie Mai, are back for another dose of mini-golf madness, and they're bringing eight new contestants with them: Noor from Austin, TX; Kirstin from Ft. Lauderdale, FL; Lawrence from Compton, CA; Leigh from Los Angeles, CA; Renee from Los Angeles, CA; Brianne from Kansas City, MO; Bela from Los Angeles, CA; and Kasia from Los Angeles, CA. Out of those eight contestants, one will emerge victorious, earning them the iconic Holey Moley plaid jacket and golden putter from Curry himself.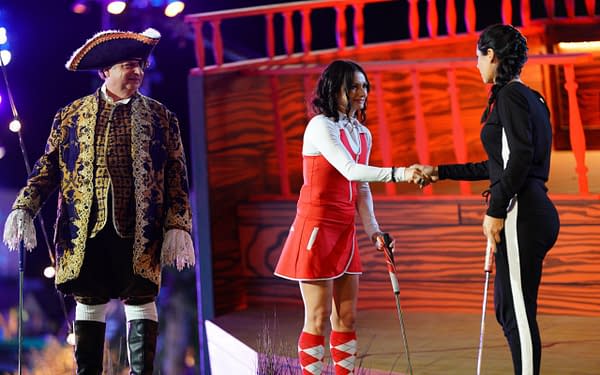 For the all-star grand finale, the season's winners will return to compete for the $250,000 prize. Now here a look at preview images for this week's episode "Under Paargh!." If you figured out that there was going to be a "pirate" theme aspect to the episode, then your Holey Moley "pun fu" is strong- but did you predict the returns of guest stars Jon Lovitz, Greg Louganis, and Steve Guttenberg? Ahhh, see? No one likes a know-it-all. Following the preview images, we look back to last week and Tessitore and Riggle's play-by-play analysis of Andrew's attempts to get his ball out of Uranus (insert joke here). Then we wrap things up with The Bachelor host Chris Harrison walking all of us through last week's special love connection: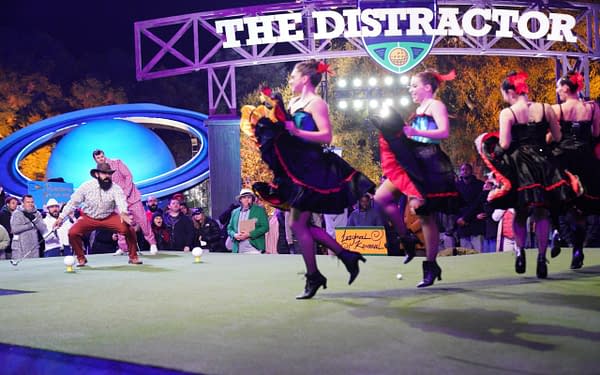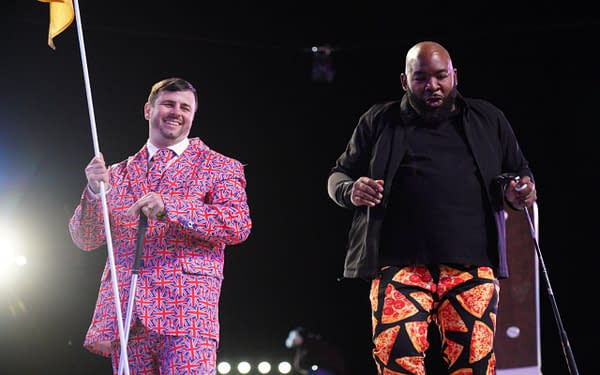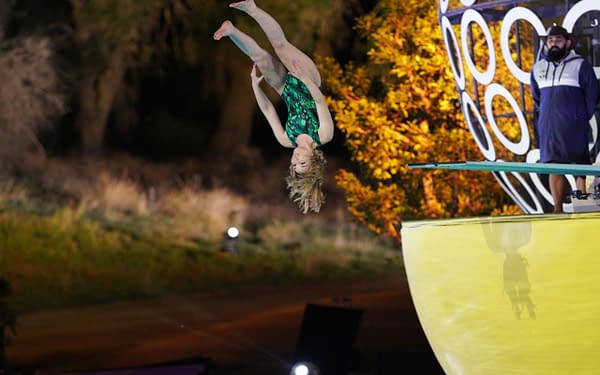 Holey Moley II: The Sequel season 2 "Under Paargh!": This time on "Holey Moley," two Polish transplants Putt the Plank, a former world-ranked professional golfer takes a pharmacist to Uranus, and animated Stephen Curry brings us behind the hole on Buns & Wieners after a model and a British stuntman roll through. Then, on Diving Range, the man with magical whiskers, a crazy cat lady and a longtime putting hopeful take a leap of faith while Olympian Greg Louganis and actor Steve Guttenberg judge them. Later, after kicking it with this week's Distractor and leaping through Double Dutch Courage, two finalists will tee-off to earn a spot in the grand finale and the chance to putt for $250K.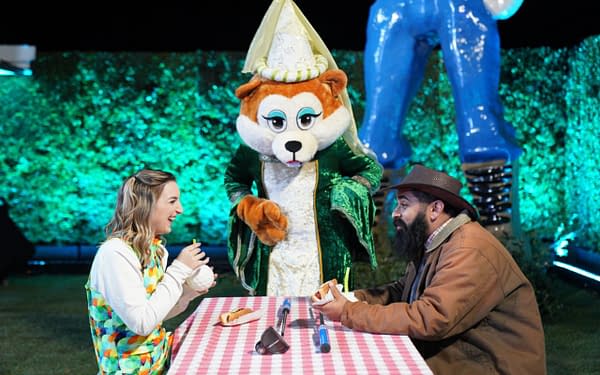 Some new holes returning viewers can expect this season include Dragons Breath, Polcano, Beaver Creek, Putt The Plank, Double Dutch Courage, Hole Number Two, and the ominous-sounding Frankenputt. Epic putts and memorable wipeouts will be the order of the day each week, including one contestant who tries her hardest to literally jump the shark (you'll just have to see how that turns out), as well as the return of the fan-favorite "windmill wipeouts" and two zip-lines in play to double the potential for mishaps. Eureka Productions and Unanimous Media produce, with Chris Culvenor, Paul Franklin, Wes Dening, Charles Wachter, Michael O'Sullivan, Jeron Smith, Erick Peyton, and Curry executive producing; with the original format series created by Chris Culvenor of Eureka Productions.