 Hulu is developing a television series adaptation of Isabel Allende's critically acclaimed novel The House of the Spirits with FilmNation Entertainment (Arrival), who secured the rights to the book in a competitive situation (and will serve as the studio on the project and Allende executive producing). Specific details on the project are limited; but a search is currently underway for both a director, and a writer who can adapt the work.
Allende's debut novel The House of the Spirits was originally published in 1982; with the first English translation of the novel published by Alfred A. Knopf in 1985. The novel debuted to instant critical acclaim and became a worldwide sensation; currently, over 70 million copies in more than 35 languages have been sold.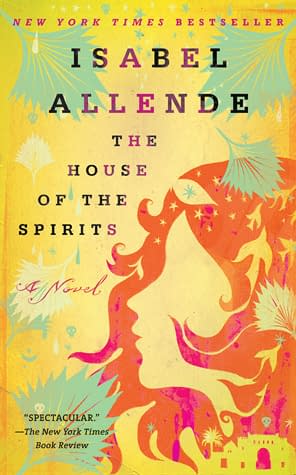 In one of the most important and beloved Latin American works of the twentieth century, Isabel Allende weaves a luminous tapestry of three generations of the Trueba family, revealing both triumphs and tragedies.

Here is patriarch Esteban, whose wild desires and political machinations are tempered only by his love for his ethereal wife, Clara, a woman touched by an otherworldly hand. Their daughter, Blanca, whose forbidden love for a man Esteban has deemed unworthy infuriates her father, yet will produce his greatest joy: his granddaughter Alba, a beautiful, ambitious girl who will lead the family and their country into a revolutionary future.

The House of the Spirits is an enthralling saga that spans decades and lives, twining the personal and the political into an epic novel of love, magic, and fate.
In 1993, Allende's book was adapted into a feature film directed by Bille August; and starring Jeremy Irons, Meryl Streep, Glenn Close, Winona Ryder, Antonio Banderas, Vanessa Redgrave, Maria Conchita Alonso, Armin Mueller-Stahl, and Jan Niklas. The German-Danish-Portuguese period drama won a number of awards and was celebrated at film festivals such as the Havana Film Festival; the Robert Festival in Denmark); and Germany's German Phono Academy and the Guild of German Art House Cinemas.
Enjoyed this article? Share it!