"Human Lost": When Is A Cyberpunk Cop Thriller NOT A Cyberpunk Cop Thriller? [ANIME TRAILER]
Funimation released a trailer for Human Lost, an epic Cyberpunk Cop Thriller coming to both Japan and the U.S. It will have both a Japanese and English dub. The movie is one of the most hyped anime of 2019. It's written by Tow Ubukata, who never met a pretentious Cyberpunk cliché he didn't like, and directed by Yúsuke Kozaki.
The strangest part is that it's an adaptation of a classic 1948 novel by Osamu Dazai, No Longer Human ("Ningen Shikkaku"). Dazai is a highly revered author in Japan, and No Longer Human has an impact on Japanese culture like J.D. Salinger's The Catcher in the Rye had on the US.
The novel is closer to Dostoyevski than William Gibson. It's a semiautobiographical novel about a man trapped in a spiral of depression and self-hatred who deems himself unfit to be human. It's the Japanese counterpart of Dostoyevski's Notes from the Underground, and considered one of the greatest Japanese novels of the 20th Century.
Dazai himself is a tragic figure. He was an alcoholic and, judging from his writing, deeply depressed and self-destructive. He lived the chaotic life of a writer, beset with affairs, bad behaviour and literary acclaim. His popularity peaked after the Second World War. No Longer Human was published in 1948. Dazai and his second wife committed suicide shortly after publication.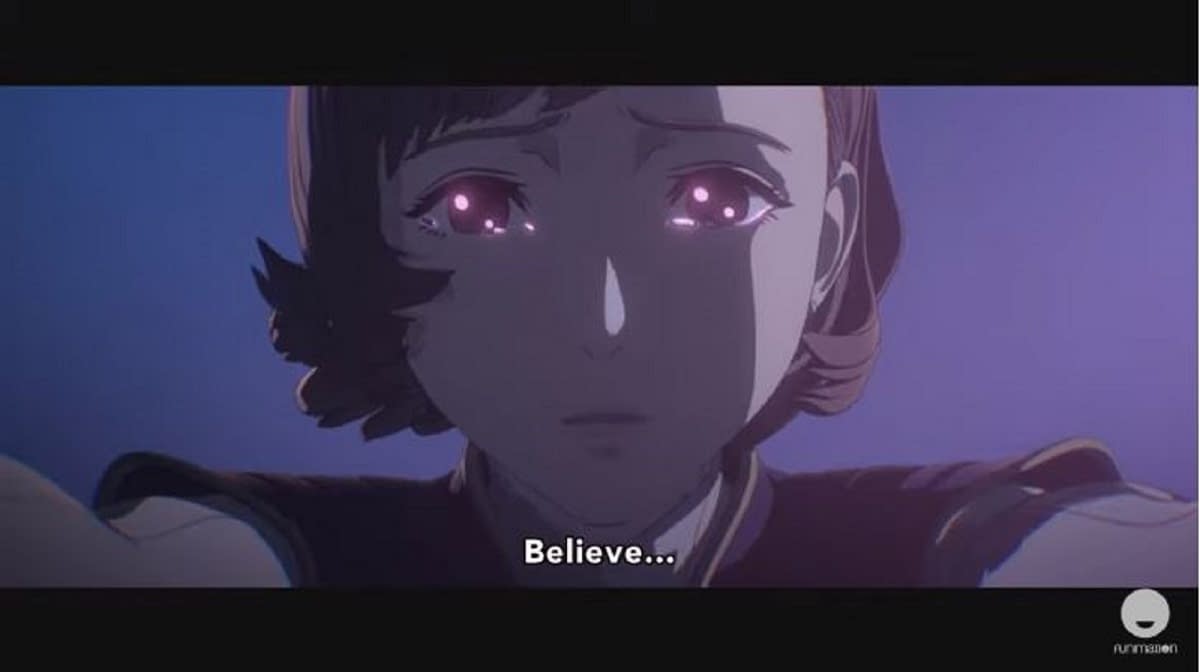 Adaptatons Galore!
So imagine my reaction when I saw the trailer to Human Lost.
My reaction was and still is a great big "HUH?!!"
I can tell you with absolute certainty that the original novel of No Longer Human doesn't have any Cyberpunk, armoured cops, or battles with giant mechs. The novel doesn't have grand, pretentious speeches about humans' place in a world heavily controlled by cybertech either. I can perhaps see the seeds of the novel in the trailer where a sensitive young guy questions the human condition. The novel definitely does not feature epic CGI battles and explosions or crashing cars.
It's like the makers of the anime movie asked, "Why can't No Longer Human be more like Ghost n the Shell?"
You'd think the answer was obvious – because it's not Ghost in the Shell!!
There have been other – non-Cyberpunk – movie adaptations of No Longer Human – the first in 2009. There was a faithful 4-part anime adaptation on television as part of the Aoi Bungaku series, which adapted classic books into anime. There's also a new movie adaptation opening on September 13. Mika Ninagawa directed – here's a look:
See? Not a single Cyberpunk in sight.
The novel also had three different manga adaptations since 2009. Horror master Junji Ito created a new manga adaptation this year, which means it's probably going to be extremely claustrophobic, clammy, and horrible – and probably be a manga masterpiece.
So yeah, Human Lost is an utterly bizarre and possibly completely wrong-headed adaptation of a classic novel about existential despair.
But hey, it gave me an excuse to write about Dazai – and that's never a bad thing.
Human Lost opens in US and Japanese theatres on October 22nd.