Two More 'Into the Dark' Episodes Get Premiere Dates on Hulu
Into the Dark, the year-long horror series on Hulu from Blumhouse, has set debut dates for two more episodes. I'm Just F*cking With You will debut on April 1st, while All That We Destroy will premiere on May 5th. The former will be set around April Fool's Day, while the latter will be an Earth Day episode. Each episode of Into the Dark takes place on a different holiday.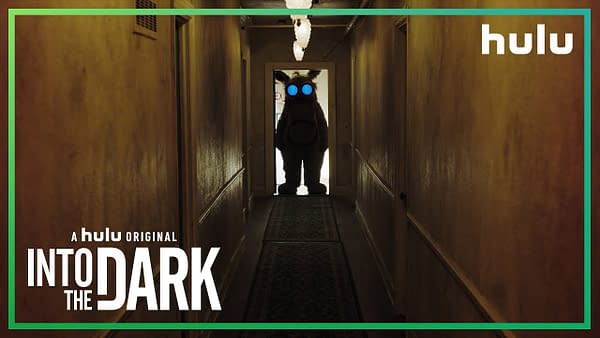 'F*cking With You' will "tell the story of a man and his sister on the way to a family wedding, who endure a night of increasingly frightening practical jokes during a one-night stay at a secluded motel." It will star Keir O'Donnell, Hayes MacArthur and Jessica McNamee, It is directed by Adam Mason, and the Deftones Chino Moreno will score it.
'Destroy' "follows a geneticist who fears that her son may be becoming a serial killer and creates a group of clones in an attempt to cure him of his psychopathic tendencies. Therefore allowing him to relive the murder of his first victim. This one will star Samantha Mathis, Israel Broussard, Aurora Perrineau, Dora Madison and Frank Whaley and is directed by Chelsea Stardust.
Into the Dark, Hulu's year long holiday themed collaboration with Blumhouse, debuts new episodes on the first Friday of each month.