Posted in: Comics, Preview, TV, YouTube | Tagged: iron circus animation, iron circus comics, Lackadaisy, preview, trailer
---
Iron Circus Comics Sets Lackadaisy: The Animated Short Film Debut
On March 29, Iron Circus Animation (from C. Spike Trotman's Iron Circus Comics) will premiere Lackadaisy: The Animated Short Film on YouTube.
---
Earlier today, cartoonist & publisher C. Spike Trotman's Iron Circus Comics dropped a promising mini-teaser for Iron Circus Animation on social media that included the clue, "Our first project. Over two years in the making. Coming soon." Well, it didn't take long to learn more about that "first project," with Animation Magazine dropping exclusive details (and a sneak preview) on the animated adaptation of Tracy Butler's Eisner-nominated webcomic Lackadaisy. Directed by animator Fable Siegel (The Midnight Gospel, Hazbin Hotel), the 27-minute Lackadaisy: The Animated Short Film is set to hit YouTube on March 29 at 2 pm ET / 11 am PT.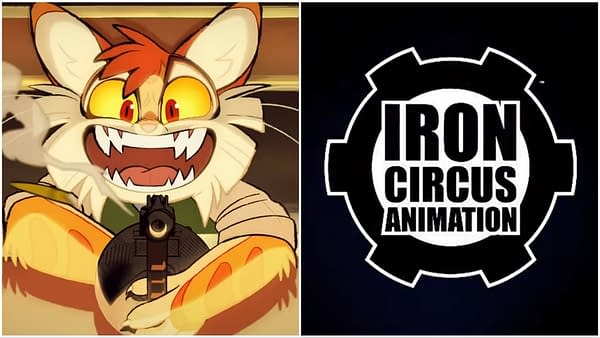 The voice cast for Lackadaisy: The Animated Short Film includes Michael Kovach as Rocky Rickaby, Belsheber Rusape as Calvin "Freckle" McMurray, Lisa Reimold as Ivy Pepper, Ashe Wagner as Mitzi May, SungWon Cho as Mordecai Heller, Benni Latham as Serafine Savoy, and Malcolm Ray as Nicodeme Savoy. In addition, the animated short features theme music by Portland-based "Electro-Vaudeville" music and dance experience Sepiatonic. Now, here's a look at the Iron Circus Animation teaser that was released earlier today, followed by a look back at the trailer that was released earlier this year for the short film and an official overview:
Set in St. Louis, Missouri in the midst of Prohibition, the comics center on the Lackadaisy, a speakeasy tucked away in a cave beneath the Little Daisy Cafe, where flashing the club symbol from a deck of cards grants everyone in-the-know access to to all the moonshine and music they desire. The joint's packed full of gangsters, flappers, crooked cops, rum-runners, and wide-eyed ingenues. And they are, literally, all jazz cats.

The sepia-toned story features action and adventure, comedy and crime, and a colorful (if somewhat shady) cast of felines, including the Lackadaisy proprietors Atlas and Mitzi May, rumrunner Rocky Rickaby, and the sharp-tongued, fleet-footed con artist in training, Ivy Pepper.
"The shift from sole writer and artist on 'Lackadaisy' to crew member among more than 150 people working on the animated adaptation was nothing short of jarring," said Butler. "The amount of work laid out before us seemed impossible at times. Meanwhile, a global pandemic raged in the backdrop. It was the best time of my life. Throughout production, it hasn't escaped me that I've been existing on some surreal plane of privilege and luck. To be surrounded by a team of incredible artists, all collaborating with me to imbue these characters, this story, and setting with all of the motion, voice, and music I dreamed in my head? Amazing. I hope viewers will enjoy the film even fractionally as much as I have loved making it."
"Tracy Butler is a visionary cartoonist and storyteller," added Trotman. "The 'Lackadaisy' webcomic has been running online since 2006, and it has developed a devoted, passionate fanbase whose enthusiastic support helped fund the production of this incredible short. In working to produce 'Lackadaisy: The Animated Short Film,' our intention was to create an experience that would both thrill the comic's devoted fans and introduce a whole new audience to the adventures of Rocky Rickaby, the fan-favorite criminal kitty, Mordecai, and the loveable cast of 'Lackadaisy.'"
---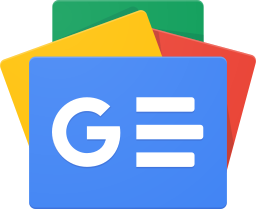 Stay up-to-date and support the site by following Bleeding Cool on Google News today!