Posted in: AEW, Max, Opinion, Sports, TV, TV | Tagged: aew, max, opinion, warner bros discovery
---
Is WBD/Max Sports Livestream News Not Mentioning AEW a Good Thing?
AEW not being initially included in Warner Bros. Discovery's Max/Bleacher Report sports livestream announcement could be a good thing.
---
Beginning on Thursday, October 5th, Max subscribers will be able to purchase The Bleacher Report (B/R) Sports Add-On package. And if you're a U.S. subscriber, you can enjoy it at no additional cost – until February 29, 2024. After that, the add-on will be available across all Max subscriber levels (Max With Ads, Max Ad-Free & Max Ultimate Ad-Free) for $9.99/month. So what are you getting out of the deal? Well, all live games airing on networks like TNT, TBS, and truTV will be available on Max through the B/R Sports Add-On. In addition to live game coverage, the B/R Sports Add-on will also offer live pre- & post-game programming, an extensive sports doc library (boosted by HBO Sports & WBD Sports catalogs), Bleacher Report highlights & events, special features, extended series, and more (including vodcasts from Mookie Betts, Von Miller, and others). But we have a feeling that not seeing Tony Khan's AEW listed is going to dump a whole lot of gasoline on already-raging dumpster fires on random speculation. But here's why you can relax, take a deep breath, and actually consider this a good thing.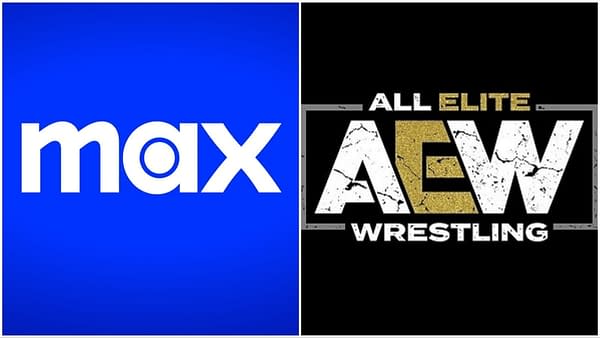 Based on all of the rumblings that we've been hearing over the past few months on the business end of things, AEW is a company that Warner Bros. Discovery (WBD) has been quite impressed with – as evident by how the company is often been highlighted as one of WBD's successes in a number of its promotional & financial materials. For us, the announcement without AEW included means that there isn't a deal between WBD and AEW in place yet – but this is a very good move if you lean towards the optimistic side of things. Because the last thing AEW needed was for Max to use it to experiment with sports live-streaming during the record-setting "All In" event at Wembley Stadium. Look no further than Netflix, who scored livestream success with a Chris Rock concert – only to wind up looking pretty foolish when they couldn't get a reunion livestream back on track for one of its own shows, Love Is Blind. We would much rather see both sides work out an extended, detailed contract that works for everyone – and while that's going on, let the tech folks work out all of the bugs so that things run smoothly when "All In" 2024 hits our screens. And don't get us started on just how cool "alternative broadcasts" of AEW events could be – getting play-by-play perspectives from wrestling legends, comedians/fans, and others would be another big selling point. So… for now? Here's a look at what's on tap in terms of some big-time live sports events going down through this fall and winter and extending into Spring 2024:
2023 MLB Postseason coverage, beginning Oct. 7, with WBD Sports' exclusive presentation of the National League Division Series and the National League Championship Series
More than 60 live NHL regular season games, including an Opening Week doubleheader (Wednesday, Oct. 11) with the Chicago Blackhawks visiting the Boston Bruins and the Los Angeles Kings hosting the Colorado Avalanche
Live coverage of NBA Opening Night on Tuesday, Oct. 24, featuring the NBA Champion Denver Nuggets hosting the Los Angeles Lakers and the Phoenix Suns visiting the Golden State Warriors, part of a schedule of 65 live NBA regular season games during the 2023-24 season
The inaugural 2023 NBA In-Season Tournament, beginning with doubleheader action on Tuesday, Nov. 14, the first of three consecutive weeks of Group Play competition
Coverage of the 2024 Discover NHL Winter Classic, Jan. 1, from T-Mobile Park in Seattle as the Kraken host the Stanley Cup Vegas Golden Knights
The presentation of the 2024 NBA All-Star Saturday Night and the NBA All-Star Game, part of an event-filled All-Star weekend, Feb. 16-18
Every 2024 NCAA Division I Men's Basketball Championship game airing on TBS, TNT, and truTV, including the Men's Final Four and National Championship in March/April 2024
2024 MLB regular season coverage beginning in early April 2024, featuring a weekly Tuesday Night game throughout the season
The 2024 Stanley Cup Playoffs start in April, including coverage of one of the Conference Finals
The 2024 NBA Playoffs arrive in April, including the 2024 NBA Western Conference Finals
English-language live coverage of U.S. Men's National Soccer Team and U.S. Women's National Soccer Team matches, including the 2024 SheBelieves Cup
Upcoming installments of The Match, a premier live golf event (Dates TBA)
---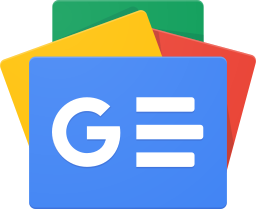 Stay up-to-date and support the site by following Bleeding Cool on Google News today!