"It's Always Sunny in Philadelphia": Rob McElhenney Reveals Season 14's (and Every Season's) Best Laughs [VIDEO]
With season 14 now in the record books and the doors to Paddy's closing for a long winter's nap, FXX's It's Always Sunny in Philadelphia is now set to surpass ABC's The Adventures of Ozzie and Harriet as the longest-running live-action comedy series.
Now that's a title Mac (Rob McElhenney), Dennis (Glenn Howerton), Charlie (Charlie Day), Dee (Kaitlin Olson), and Frank (Danny DeVito) will be more than happy to hang behind the bar – and one they're expected to hold onto for awhile.
Safe to say things are pretty good for The Gang from Paddy's Pub – and from the sounds of FX CEO John Landgraf, the network would like things to keep going "pretty good" for two more seasons (at least).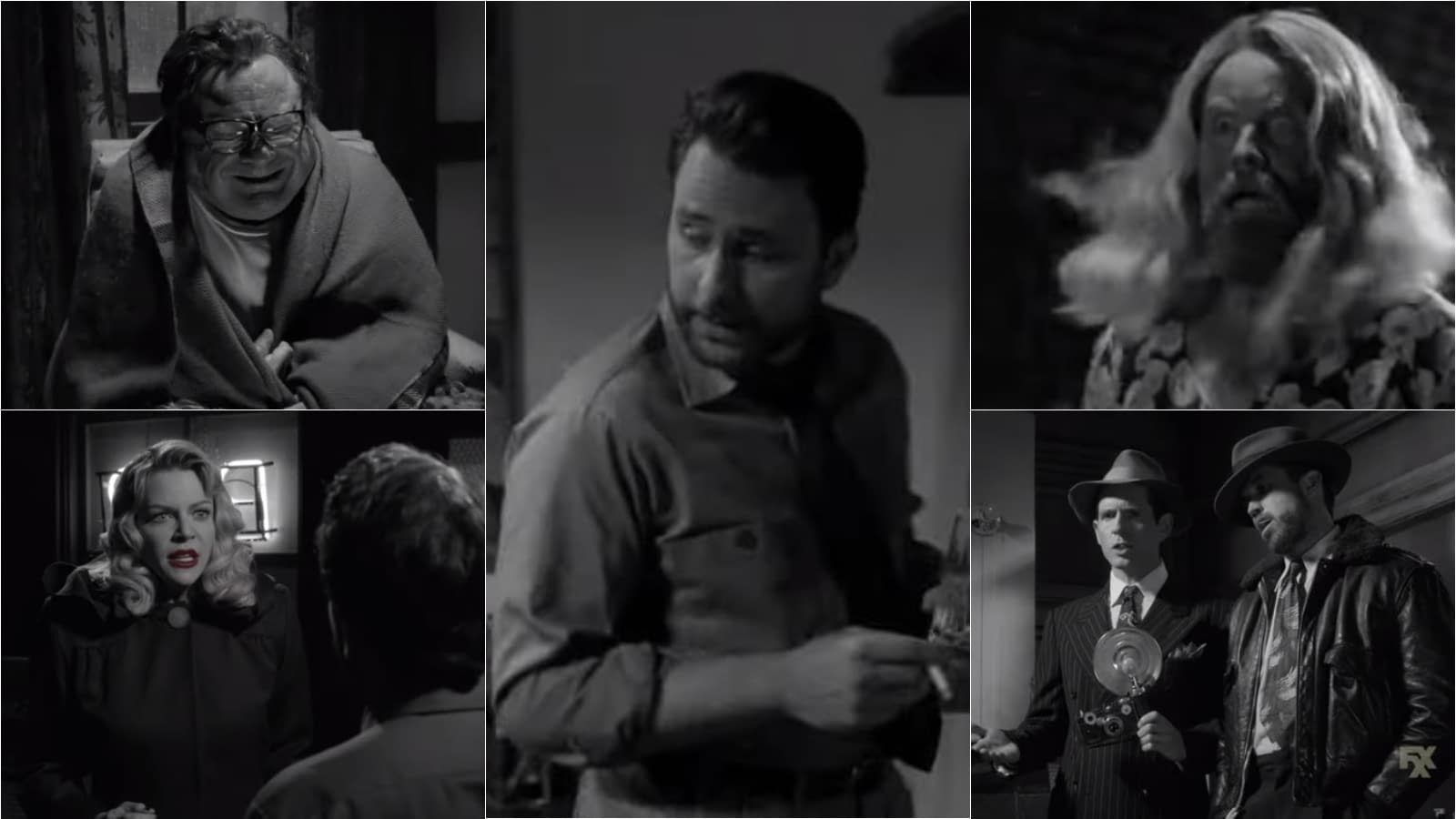 Late last month, FXX and The Gang released a blooper reel from this season (more on that below) – and if you ever needed a reason as to why the show has not only survived but grown creatively over 14 seasons, look no further than how McElhenney, Howerton, Day, Olson, and DeVito treat one another on-set.
Let's be honest… most of us know "loving marriages" that didn't last five years let alone nearly a decade-and-a-half-and-counting.
McElhenney made the point much better than we ever could in an Instagram post earlier this week that included a blooper scene from "The Janitor Always Mops Twice" with a delivery from Mac that's just too much for Day to keep a straight face on – followed by some heartfelt words from McElhenney about why The Gang's "marriage" has lasted so long.
They make each other laugh…
"We don't have an audience. We don't know if people will laugh or not. For fourteen years all we're trying to do is make each other laugh and then hope to God that other people will as well. So you have to understand… making Charlie laugh is a reward of indefinable, unquantifiable joy. Days, weeks, months, years and now decades of working together we have so many rewards to show for it. But none, seriously NONE, mean more than the few seconds of joy that come from hearing one of these motherfuckers laugh."
After a failed attempt at finding love (at least for some of them) and a successful (if not "scorched earth"-like) effort to "save" the Thunder Gun franchise, Dennis, Mac, Charlie, and Frank didn't want to waste time getting back to the scheming. Unfortunately for them (but big props to Dee), they ran face-first into the brick wall that was "Dee Day".
From there, The Gang had to deal with "sh*tting the bed" in a righteously bad way, just when Frank needed them most. But all was forgiven as The Gang headed out to the zoo. *cricket sounds*
Moving quickly on from there… the season got back on track as we travelled into Charlie's twistedly bizarre mind as he looks to crack the case of who "diarrhea-poisoned" Frank. Then "The Gang Solves Global Warming"… only to find a way to leave things wonderfully worse – before "Paddy's Has a Jumper" and The Gang tries to apply analytics to their questionable sense of morals.
Which lead us to the one-hour season finale "A Woman's Right to Chop" / "Waiting for Big Mo" – and while we'll be sharing our thoughts on how the entire season turned out during the holiday break, the folks at FXX and Always Sunny were kind enough to share the not-so-great-that-they're-awesome blooper moments from the season: