"iZombie" Season 5, Episode 8 "Death of a Car Salesman": Killer Competition [PREVIEW]
Last week's episode of the CW's iZombie "Filleted to Rest" ended with the general's daughter being kidnapped in a black van. In this week's episode "Death of a Car Salesman," it looks as though her father will be making a guest appearance in New Seattle to get to the bottom of her disappearance – why else would he be meeting with Major (Robert Buckley)? Liv (Rose McIver) and Ravi (Rahul Kohli) are in competition with one another on "salesman brain" – and looking sharp in blue suits. We are bound to have hilarious anecdotes – after all, "coffee is for closers."
https://www.youtube.com/watch?v=Qop-1QQ7DN0
iZombie season 5, episode 8 "Death of a Car Salesman": LIV AND RAVI CONSUME THE SAME BRAIN — Liv (Rose McIver) and Ravi (Rahul Kohli) each consume the brain of a very dislikable car salesman and inherit his competitive nature. Malcolm Goodwin, Robert Buckley, David Anders, Aly Michalka and Bryce Hodgson also star. Jason Bloom directed the episode, written by Christina de Leon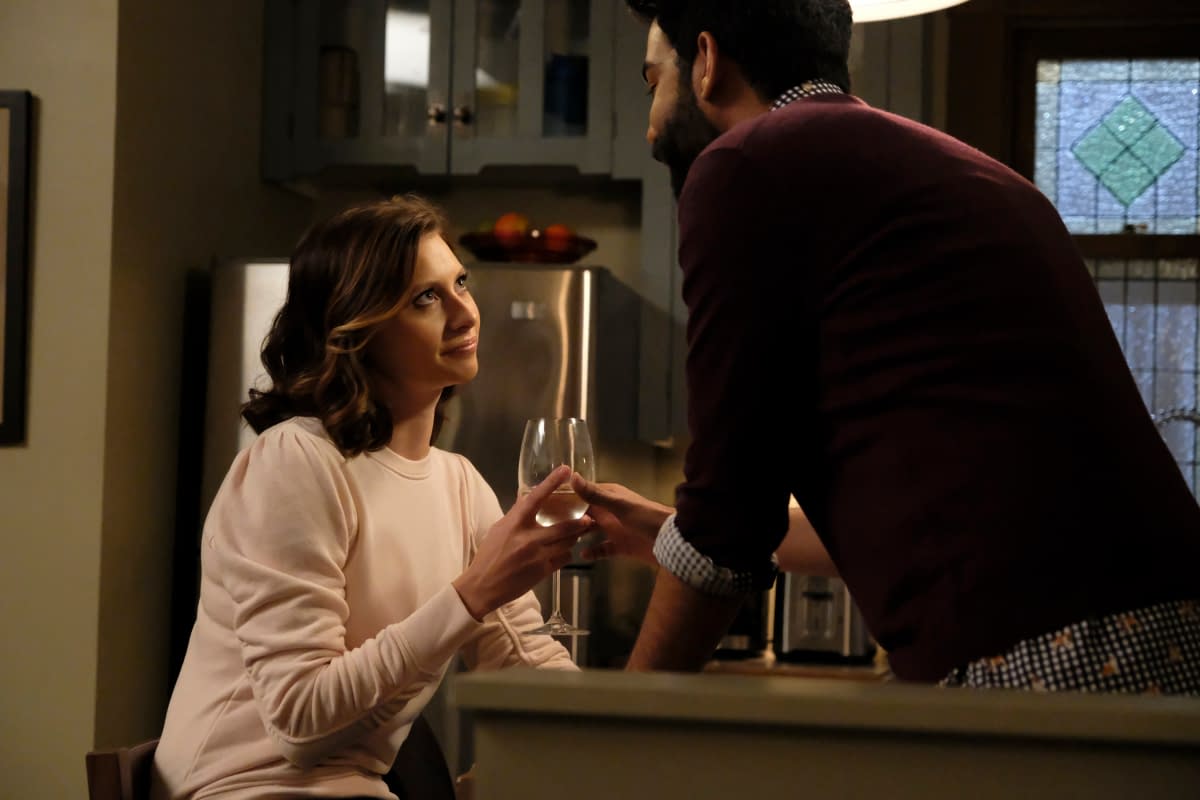 Looks like love is in the air both for Major and Liv and Ravi and Peyton… is something being celebrated over wine? Possibly a proposal. Last week Liv and Major ended their night having dinner like a family with the foster children. I hope they finally get back together, enough stolen glances, and platonic intimate moments. The four of them look great enjoying a cozy evening on the couch, maybe the episode will have a happy ending.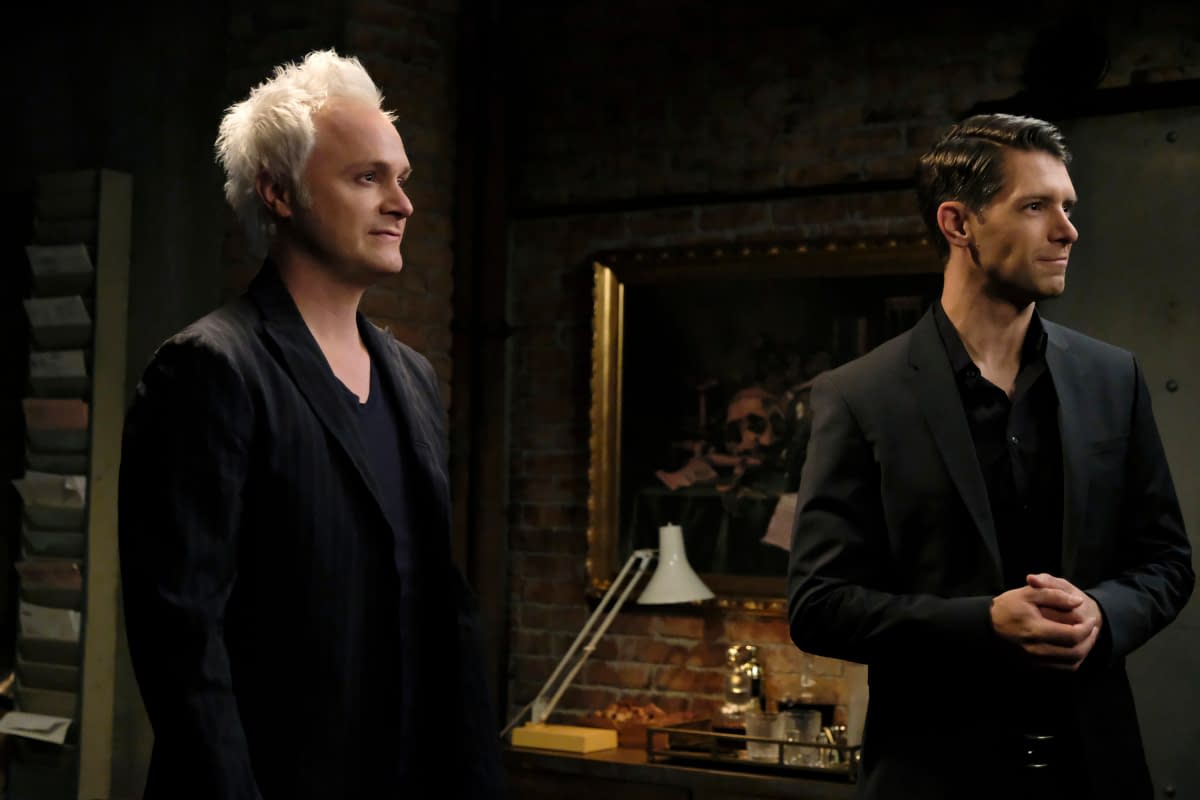 Blaine (David Anders) is all business and back on top… butwho is the mystery man next to him – a partner or a Freylick brain buyer… or Don E's (Bryce Hodgson) replacement? I can't imagine Blaine would be eager to continue having Don E around if he finds out his right-hand betrayed him with Mr. Boss (Eddie Jemison). I'm eager to see what will come out of Liv's reunion with her father and if Charlie's (Quinta Brunson) sister makes it out of New Seattle alive with the zombie coyote traitor inside the Renegade operation.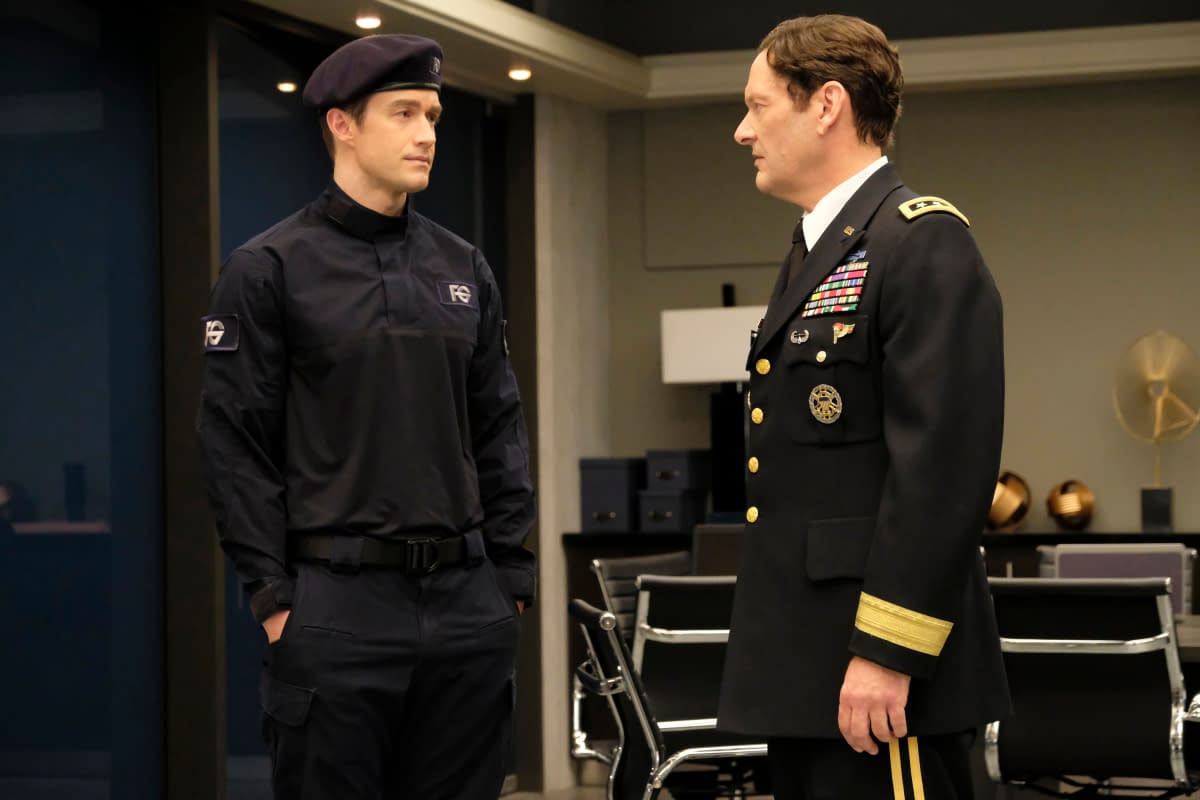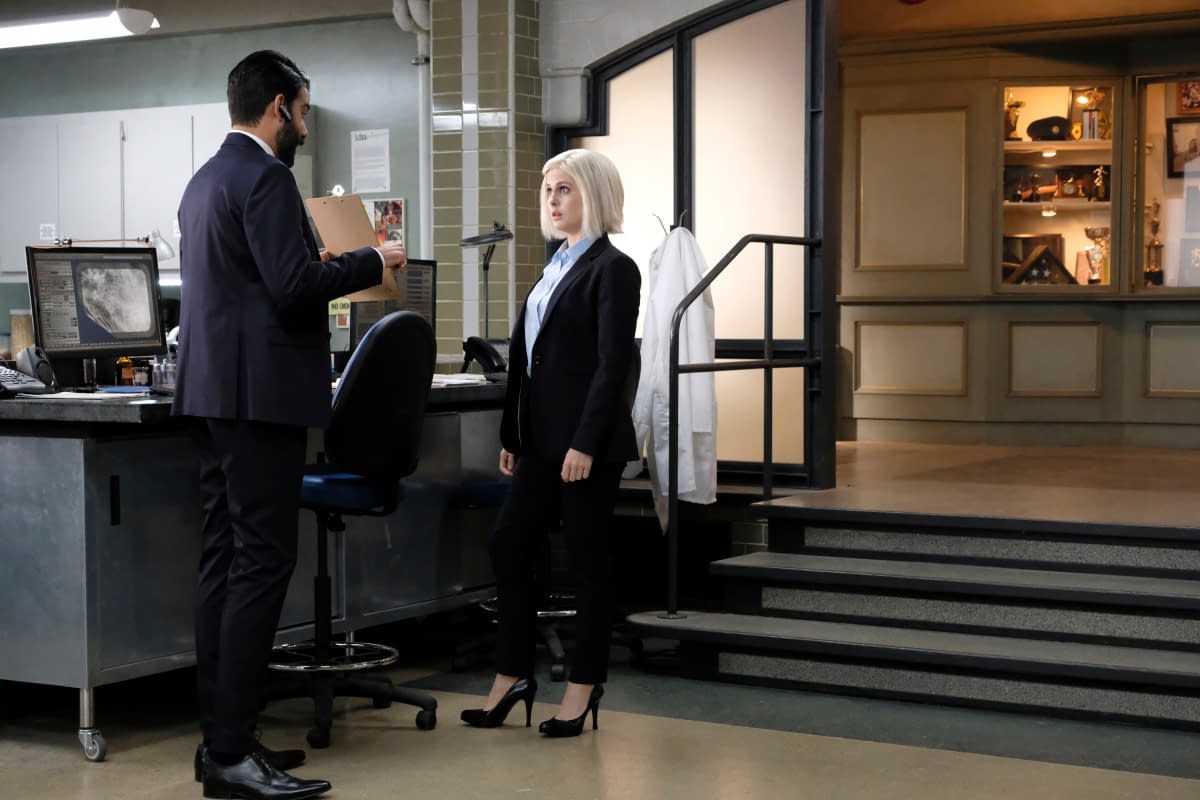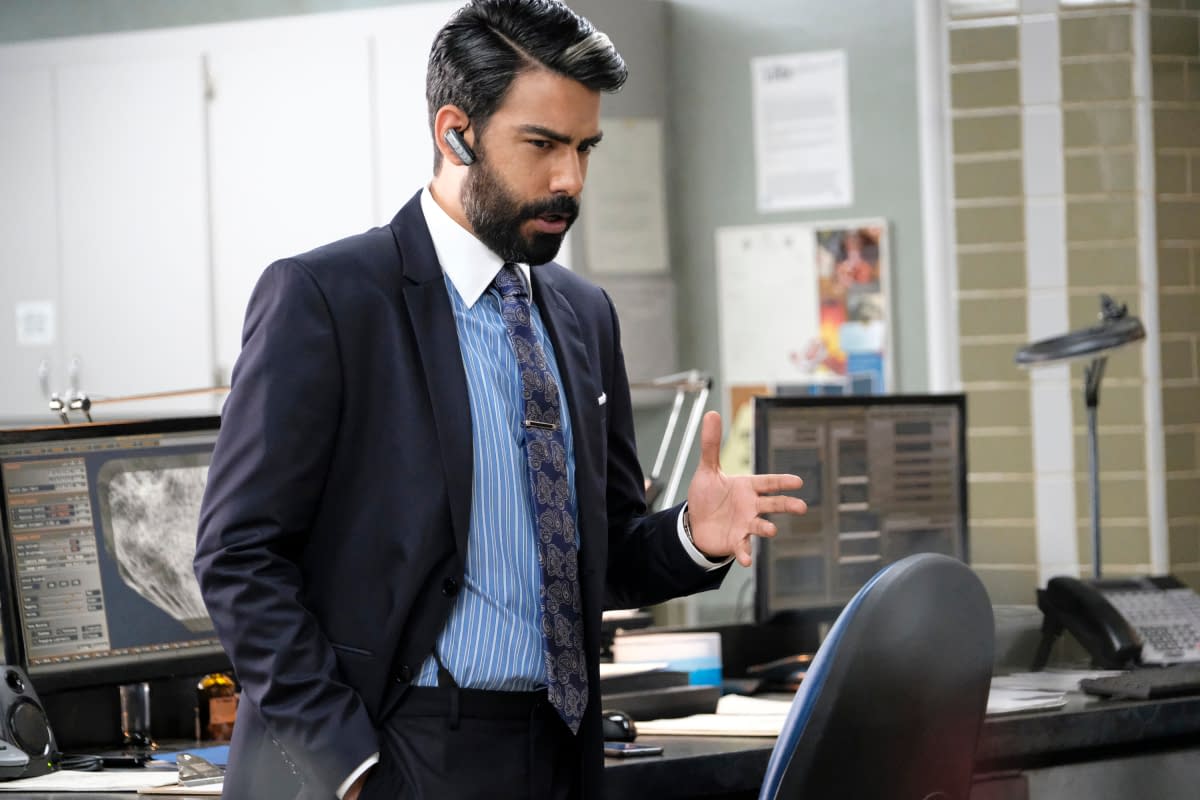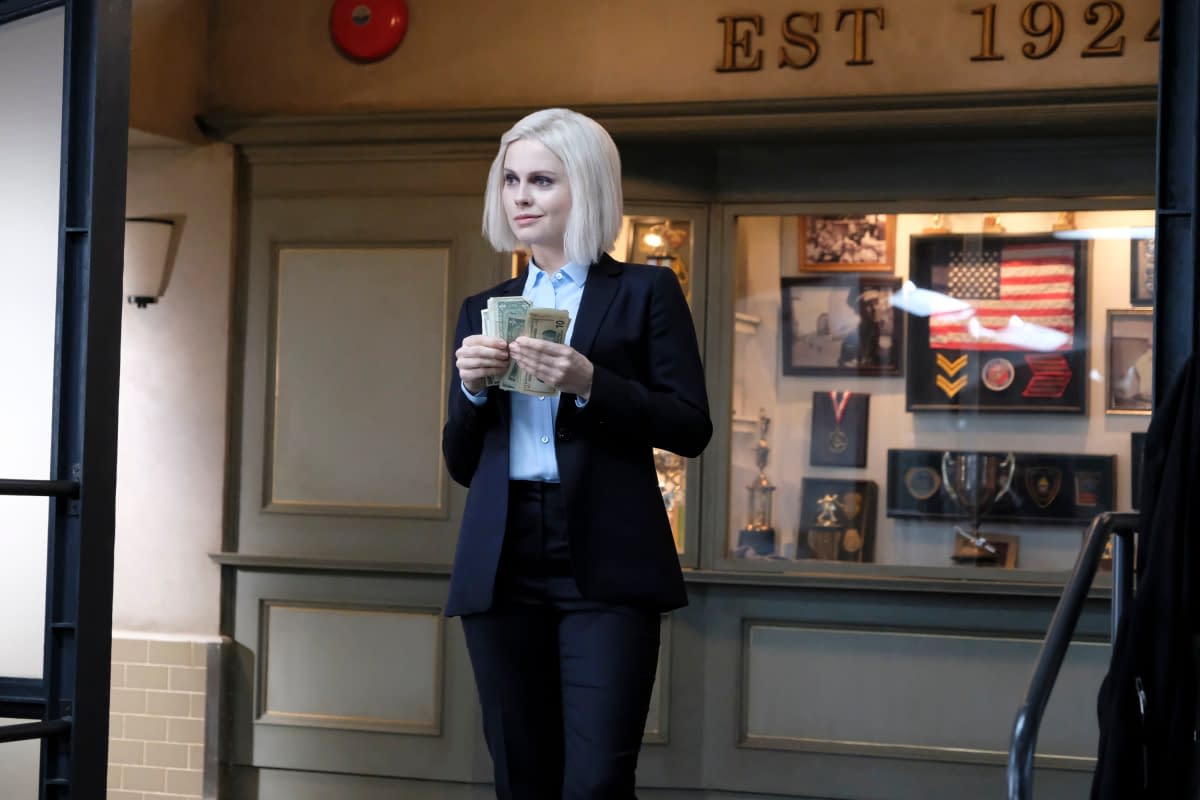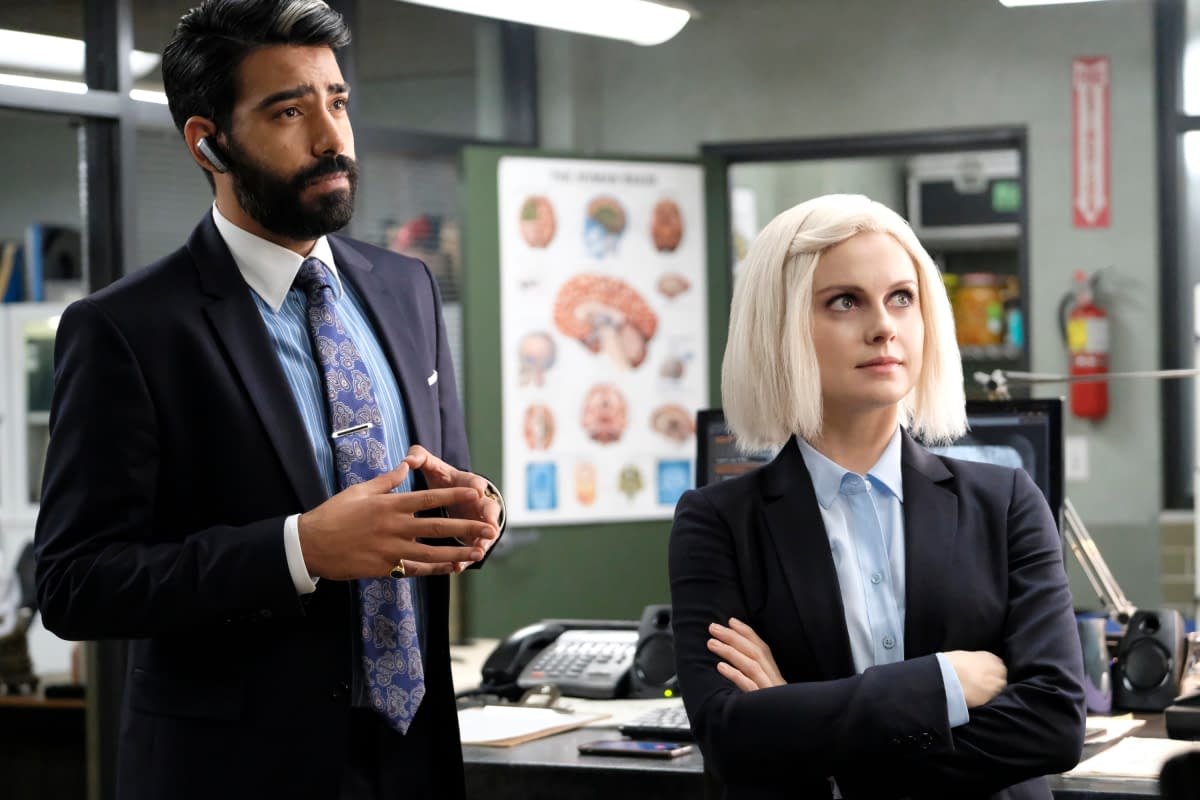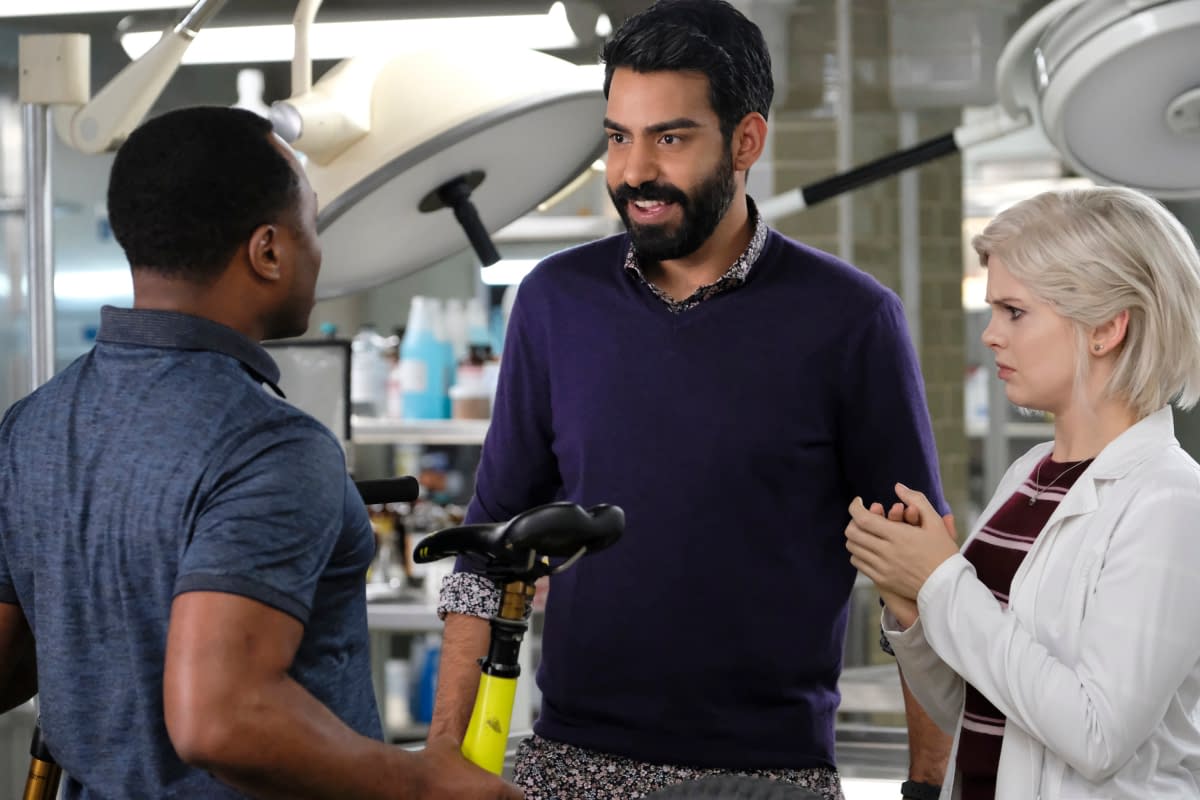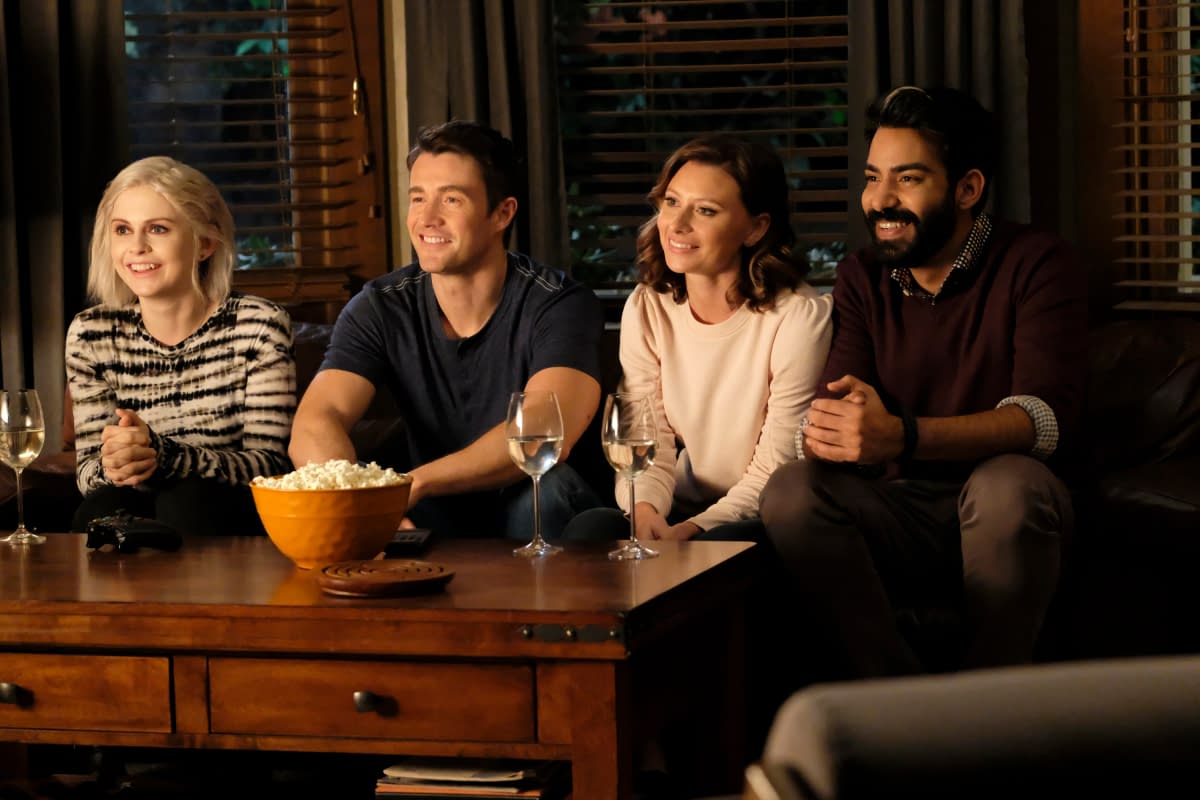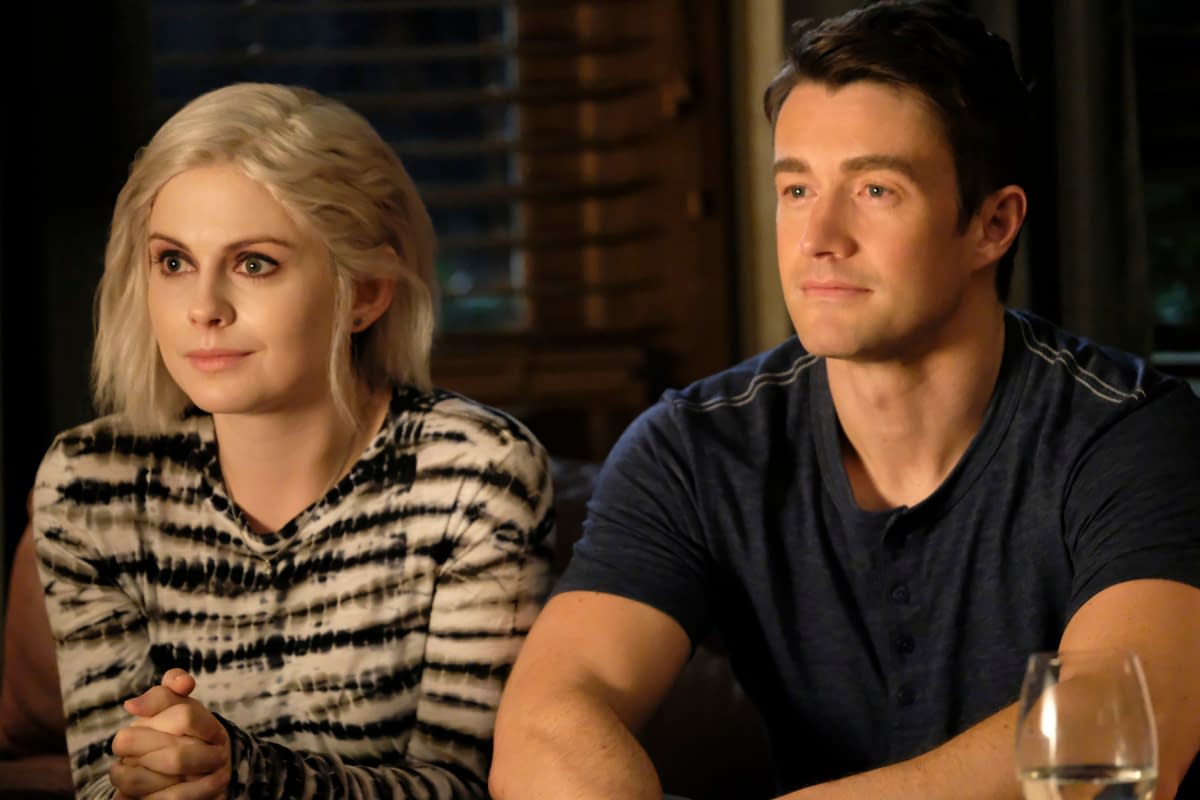 CW's iZombie stars Rose McIver as Olivia "Liv" Moore, Malcolm Goodwin as Clive Babineaux, Rahul Kohli as Dr. Ravi Chakrabarti, Robert Buckley as Major Lilywhite, David Anders as Blaine DeBeers, Aly Michalka as Peyton Charles, and Bryce Hodgson as Don E. Filmed in Vancouver, British Columbia, Rob Thomas, Diane Ruggiero-Wright, Danielle Stokdyk, and Dan Etheridge serve as executive producers. Production is handled by Bonanza Productions Inc., in association with Spondoolie Productions and Warner Bros. Television.
iZombie airs Thursday nights at 8 p.m. ET/PT on the CW.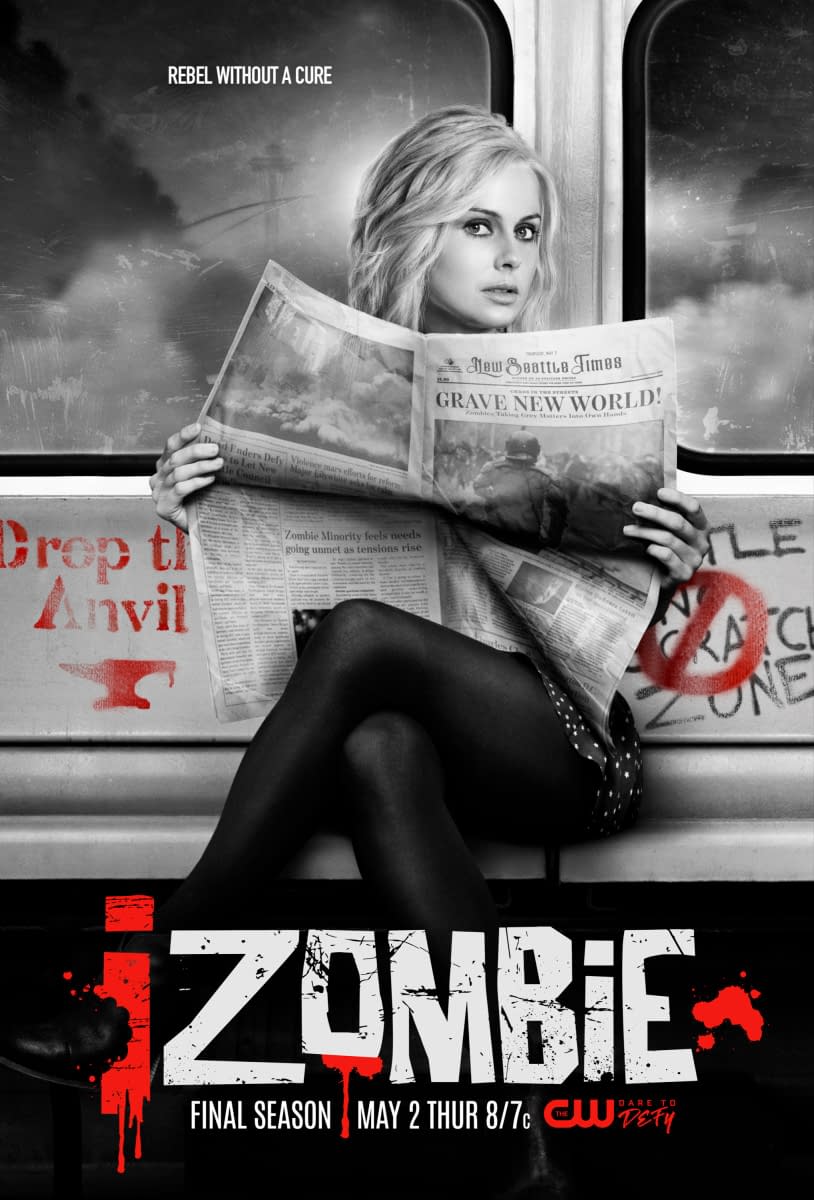 Margo Staten is a Ukrainian born, raised in Brooklyn, organically driven, coffee loving, twice-divorced mother of one baby Einstein. Has a passion for books, yoga in the park and all things 80's and New Orleans.