John Oliver Victorious: Lawsuit Against Last Week Tonight Dismissed
This headline seems like the type of thing the self-deprecating John Oliver, host of HBO's Last Week Tonight, would make fun of. But it's also true, as the host and show have come away from a defamation lawsuit without a scratch. During a segment last season about the coal industry, Oliver criticized Murray Energy and their CEO Robert Murray for the company's questionable health and safety practices. The report also included a squirrel that declared, "Eat shit, Bob."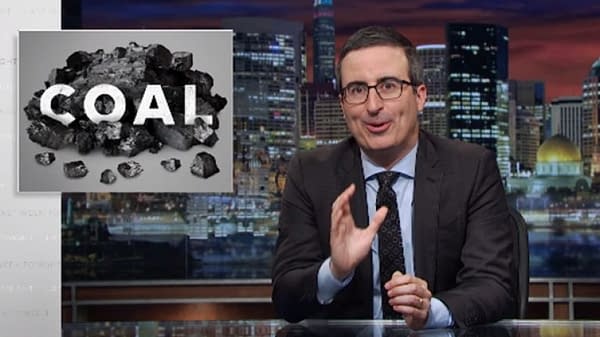 Before airing the segment, the show's team reached out to Murray for comment, to which he reportedly replied with a cease and desist letter and threats of further legal action.
Oliver mentioned that in the piece, saying, "I have to proceed with caution. I'm not going to say he looks like a geriatric Dr. Evil, even though he clearly does."
The lawsuit filed against Oliver and HBO claimed that they "executed a meticulously planned attempt to assassinate the character of and reputation of Mr. Robert E. Murray and his companies."
Once the case was remanded to the West Virginia courts, HBO and Partially Important Productions filed motions to dismiss, arguing that:
"[The complaint] disregards long-settled First Amendment and common law protections for the two types of speech challenged here: accurate reporting on government activity, and commentary and satire on matters of public concern."
Judge Jeffrey Cramer, who was assigned to the case and heard the dismissal arguments, said:
"I find the arguments set forth in the Defendants' Motion to Dismiss for Failure to State a Claim and Reply well-founded, appropriate in this matter and will grant the same. The Court adopts, with little exception, Defendants' argument in support of their Motion regarding all issues addressed in the same."
The judge granted the dismissal and asked Oliver, HBO, and producers to prepare a proposed order within 20 days to be reviewed by the court.
Below is the segment in question.
Source: THR.com