Keiynan Lonsdale Not Returning as Series Regular for Legends of Tomorrow
The question came up last month when The CW released a promo image for DC's Legends of Tomorrow season 4 that included Amaya Jiwa (Maisie Richardson-Sellers) and left out Wally West (Keiynan Lonsdale). This was surprising because the end of season 3 had Amaya, aka Vixen, going back to defend her village while Wally, aka Kid Flash, had just joined the team. So what happened?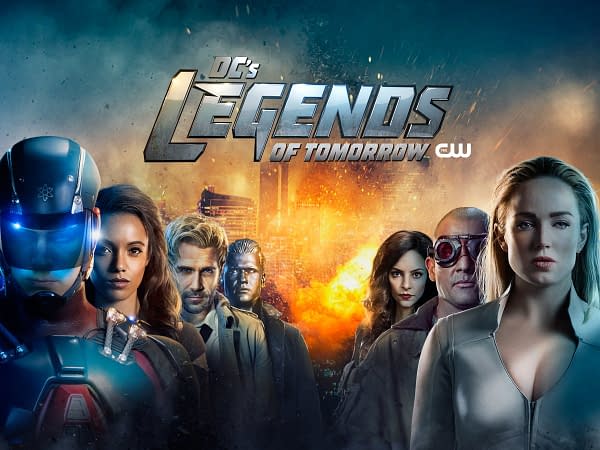 Seems Wally's time on the Waverider went by in a Flash as TVLine is reporting that Lonsdale will not be a series regular for season 4. Not sure what that means for Richardson-Sellers, but the show added Matt Ryan as John Constantine and Jes Macallan as Ava Sharpe as regulars for the upcoming season, so it's not like the show will be short on characters.
Lonsdale was a regular for two seasons on The Flash but kept going off to find himself this season, only popping up a few times for the wedding of Barry Allen (Grant Gustin) to Iris West (Candice Patton) and the birth of his new half-sister Jenna. All of this came after he received a break-up cube from his girlfriend Jesse Quick (Violett Beane). But Rip Hunter (Arthur Darvill) found him in a monastery and recruited him to help stop Mallus and he joined up with the Legends after the team had lost Firestorm (Victor Garber, Franz Drameh).
It's reported that Lonsdale will appear in the Flash season 5 premiere and with his character still being alive, he could always speed in to save the day. Though killing characters in the Arrowverse doesn't seem to stop them from showing up either.
DC's Legends of Tomorrow will return on Mondays at 8 p.m. ET while The Flash will be on Tuesdays at 8 p.m. on The CW.