33 Confirmed Dead in Kyoto Animation Office Arson Attack
33 people are confirmed dead and dozens injured after a man set fire to the office building of Kyoto Animation Studios on Thursday morning. The fatalities make this the biggest mass murder in post-war Japanese history.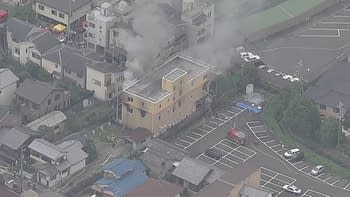 NHK reported that 30 fire engines responded to the fire and extinguished it completely in five hours. Of the 33 dead, 12 were men and 20 were women with one still unknown. 35 are in hospital. In Japan, the police do not declare a death at the scene of the incident. The victim must be taken to the hospital and confirmed by a qualified doctor before the police can officially confirm the death.
Police are investigating reports that a man had brought 40 litres of gasoline near the building 30 minutes before the attack. They also found knives on the scene.
Police reported that a man burst into the building and sprayed gasoline that he ignited. He shouted "Die" or "drop dead" before he tried to flee the scene. The man was reportedly not a former employee. He suffered burn injuries as he ran from the building. He tried to reach the nearest train station before he fell and was held down by employees from the studio. Witnesses heard him shouting "You copied it" and "You ripped me off". He was taken to the hospital under police guard.
Hideaki Hatta, the president of Kyoto Animation, said on Thursday that the company had received death threats for a few years now.
"They were addressed to our office and sales department and told us to die," he said. "It is unbearable that the people who helped carry Japan's animation industry were hurt and lost their lives in this way."
The History of Kyoto Animation
Kyoto Animation, nicknamed "KyoAni", was founded in 1981, the first successful anime studio based outside Tokyo. Unlike many studios that paid its animators by the frame and barely livable wages, Kyoto Animation paid its staff a regular salary.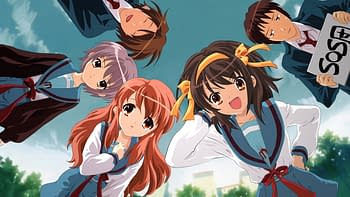 Its titles include acclaimed adaptations of manga and light novel series such as K-On, The Melancholy of Haruhi Suzumiya, Lucky Star, A Silent Voice and Violet Evergarden.
The company produced most of their anime in the 1st Studio building where the arson attack took place. The company's head office, 2nd Studio building, Tokyo office and Animation DO office are at other locations.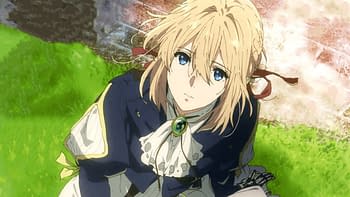 The studio was at work on an animated movie of Free!, about a high school swim team. Its release has been suspended indefinitely.
Anime fans and colleagues in Japan and abroad posted messages of grief and condolences on social media all day. Japanese prime minister Shinzo Abe posted on his Twitter account offering a prayer for the deceased and swift recovery for the injured. Twitter has been flooded with tributes under the #prayforkyoani hashtag all day.
Sentai Filmworks, a US company that licenses anime titles for US release, has set up a Gofundme page to help with Kyoto Animation's recovery.
Sources: BBC, Anime News Network