TNT Dry Docking 'The Last Ship' After 5 Seasons at Sea It appears that the last ship has sailed for TNT action-drama series The Last Ship; with network head Kevin Reilly confirming after the Turner upfront presentation on Wednesday that the show's upcoming fifth season would be its last. TNT has yet to set a Season 5 premiere date for the Hank Steinberg/Steven L. Kane series, but one bit of additional news should make fans a little happier: the series will not end on a cliffhanger.
News of the show's demise isn't a huge surprise, as cancellation rumors began circulating after The Last Ship filmed Seasons 4 & 5 back-to-back. Adding a gallon of gas to the rumor dumpster fire, cast member Travis Van Winkle took to Instagram to post – and then delete – about wrapping production on the fifth season while also referring to it as a "series wrap". The post came across as if the actor was saying good-bye to the series; though at the time, TNT issued a statement denying that the series was ending.
Their mission is simple: Find a cure. Stop the virus. Save the world. When a global pandemic wipes out eighty percent of the planet's population, the crew of a lone naval destroyer must find a way to pull humanity from the brink of extinction. Executive Producer Michael Bay presents The Last Ship, starring Eric Dane, Rhona Mitra and Adam Baldwin.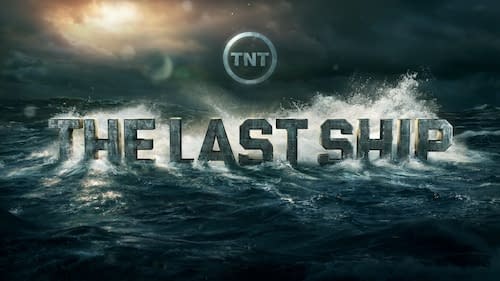 Back in October 2017, showrunner Kane discussed the future of the show beyond the fifth season:
"We actually just wrapped season five, and as great as I think season four is turning out, season five takes us to a new level. I know the network is really happy with where season five is going, and as far as season six I think it's just too soon to tell. It's very seldom you get a two-season renewal, and so now if they are talking renewals they are talking 2019 being on the air. So, this network has some time to figure it out. They've got a lot of other shows on the air. I know that both TNT and everyone here, we're all really proud of this show. And also I think in terms of the ratings, considering the new shift to late August premiere and the competition from Game of Thrones and football and the Emmys and hurricanes, I think we've held our own. I think everybody is proud about that. We're just grateful that we got five seasons, and we are telling the stories we want to tell, and we'll let the dust settle a little bit and I'm sure in the next few months we will get some clarity on whether there is a season six."