Legends of Tomorrow Season 3: Kid Flash Isn't the Only Speedster Showing Up
There is nothing worse than hanging out with your new friends and suddenly your ex shows up. Right? Turns out, that's what Wally West (Keiynan Lonsdale) is going to be dealing with this season on DC's Legends of Tomorrow. Lonsdale appeared in the last minute of the previous episode when Rip Hunter (Arthur Darvill) finds him in China. He will make his first appearance on the Waverider in the next episode, The Curse of the Earth Totem. But word form EW.com tells us that Jesse Quick (Violett Beane) will be stopping by a few episodes later.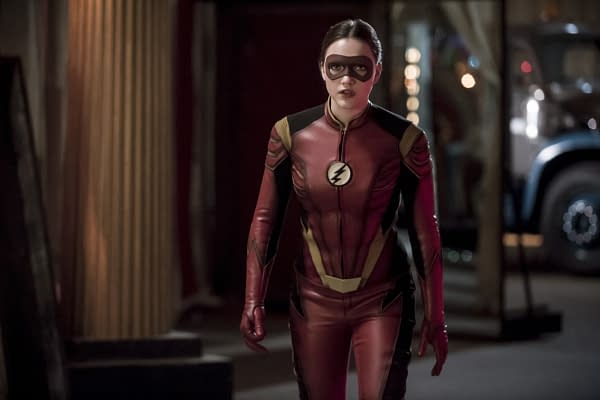 Beane will be reprising her role as the daughter of Earth-2 Harrison Wells (Tom Cavanagh) on the March 6th episode of The Flash where she will appear along side fellow speedsters Jay Garrick (John Wesley Shipp) and Barry Allen (Grant Gustin) as they try to save Central City from a nuclear bomb in Enter Flashtime. That will be the 15th episode of the Flash season 4. Meanwhile, on the 15th episode of Legends, called Necromancing the Stone, Jesse Quick will be popping up as well. That will air March 19th. Details on why she's there are being kept under wraps.
Beane has been appearing as Lily Ahn on the freshman Fox medical drama The Resident.
DC's Legends of Tomorrow airs Mondays at 8 p.m. ET on the CW. The Flash returns February 27th at 8 p.m. ET.