Leigh Whannell's Upgrade Getting TV Series Sequel from Blumhouse, UCP
Leigh Whannell's Upgrade is set to get a television/streaming upgrade, with Blumhouse Television and NBCUniversal Content Studios' UCP set to adapt the 2018 sci-fi-thriller Upgrade to series with Whannell set to direct. With series co-creator Whannell set to executive produce alongside showrunner/co-creator Tim Walsh (Treadstone, Chicago P.D., Shooter), the series picks up a few years after the events of the film and looks to broaden the universe with an evolved version of STEM and a new host, set in a world in which the government repurposes STEM to help turn the tide of criminal activity. A writer's room is currently working on the series' first season, with The Purge's Krystal Ziv Houghton and James Roland joining Whannell and Walsh.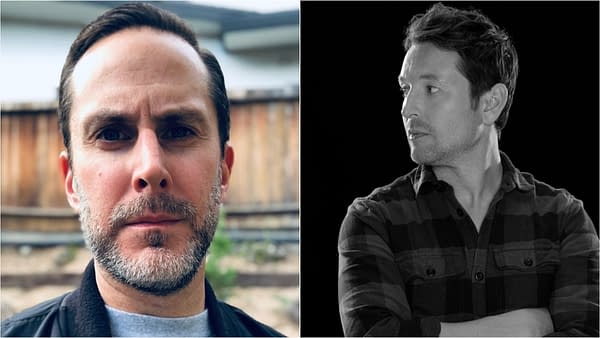 In the original film, Grey Trace (Marshall-Green) is approached by a billionaire inventor with an experimental cure in the form of a computer chip implant called STEM after Trace's wife is killed during a brutal mugging that also leaves him paralyzed. The implant provides its host with heightened physical abilities, allowing Grey to exact revenge on those responsible for his wife's death. Written and directed by Whannell, the film starred Logan Marshall-Green, Betty Gabriel, and Harrison Gilbertson. With a production budget of $5 million, the film would go on to make more than triple that, earning more than $16 million at the global box office and the 2018 SXSW Audience Award.
Whannell's series adaptation of Upgrade is the first project developed under his first-look deal with Blumhouse for both film and television projects. His previous work with Blumhouse includes the Insidious franchise, Upgrade, and most recently, The Invisible Man with Elisabeth Moss. Previously, he wrote the first three Saw films, co-creating the popular horror franchise with director James Wan (Aquaman). Jason Blum (Halloween, The Good Lord Bird) and Brian Kavanaugh-Jones from Automatik will executive produce alongside Whannell and Walsh. Blumhouse Television and UCP previously co-produced USA Network's The Purge series as well as the upcoming The Wilderness of Error for FX.