We keep saying it but Legion remains a high point of episodic television. It's trippy, very psychedelic, and strangely addictive.
The story of mutants and mental powers being told in the rich visceral era the original Chris Claremont X-Men stories were placed in was a genius move, and one that sets the show apart on FX from any of the other comic book based properties.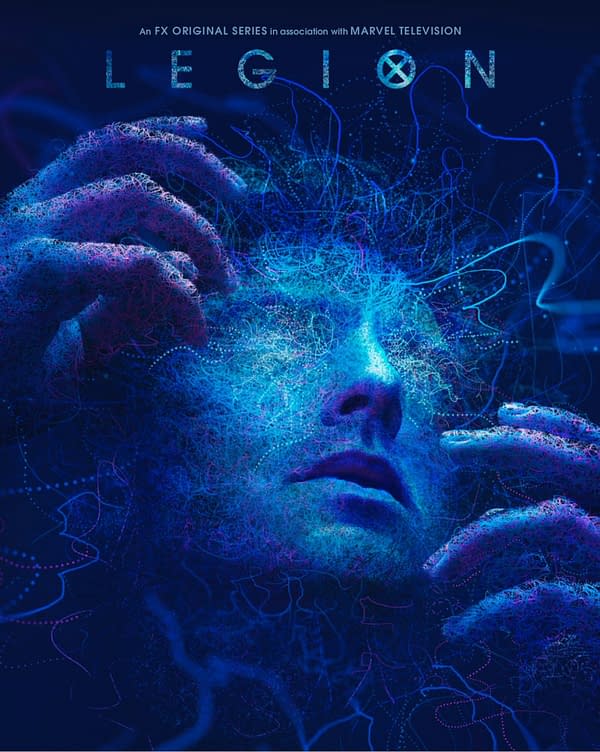 If you didn't see last week's episode "Chapter 13", you can catch up here.
Season 2 episode 6 "Chapter 14" has another simple synopsis (seriously, sensing a theme here):
"Madness visits Division Three."
Things that happened in Legion s2e6:
The episode begins with a homeless camp, looks modern compared to previous episodes
Then cut to a fancy Hollywood hills type of house, beautiful ladies and an an infinity pool
I can totally tell that's you in makeup, David (Dan Stevens)
Unclear if this is his future, or all the possible futures.
We see him as a coffee boy at an office, who interrupts a meeting and subsequently gets fired.
He reveals his mind reading ability to a board member, who both dismisses what he says and believes him
"I Like To Change The World" by Ten Years After plays, another brilliant moody cover
The various versions of David we're seeing all share the same 'crazy', the same madness, but in different ways.
The young business man who's a little strange, the rich man seen as brilliant, the young box boy who's weird but taking his meds, and the crazy homeless man talking to himself
Oh wow and now the drug addict.
"A million possible outcomes, choices. But each outcome actually happens."
And yet another version of him, where he's married.
"Slave to Love" by Bryan Ferry plays as David sees a mouse dancing on his desk
Homeless David is attacked by a group of young men, he tells them he has "no use for this world anymore"
He goes nuclear, and vaporizes them, leaving their shadows etched onto the sidewalk
Hey lady, what's wrong with two bathrobes and jungle sounds? (I ask, wearing one and a half bathrobes as I write this)
We go from young man David struggling to take his meds to older successful tycoon David, in charge of the company we saw him get fired from.
The little changes to David's voice in each character are so well done, each one different
The makeup too, pretty fabulous
"She resents me, I like that."
Oldman David is being chased by drones, they corner him and a team moves in to capture him.
A woman moves through the group of them, gold coat and a katana
David starts to ramp up to his energy blast, but his head gets sliced in half by Kerrie Loudermilk's blade
We see visions of young David hanging himself, older David being bathed
Grocery store worker David is approached by men in a car who try to take him, and in the back of the car is the yellow eyed demon, The Shadow King
David's sister shows up to save him, but the men throw her to the ground, and David reacts in a very Mutant way.
He launches one into the air, and folds the other into a cube
Another set of officers arrive, and take him down with a single buillet
He manages to vaporize them too, but not his sister.
We see all of David's life flash- from him as a baby to his death, to a scene of his sister dropping him off at a facility
Another slow cover, this time REM's "I am Superman" with a montage of all of season 1 into season 2's twists and current moments
Holy crap.
***
Holy shit. I do not have enough words. The fake out at he beginning of this being alternate memories rather than his actual life's story….I'm processing.
Legion airs on FX on Tuesdays.
Enjoyed this article? Share it!