Posted in: HBO, Review, TV, Westworld | Tagged: Delos, HBO, westworld, Westworld HBO, Westworld Season 2, Westworld season 2 episode 7
---
Let's Talk About Westworld Season 2 Episode 7, "Les Ecorches"
HBO's highly acclaimed series Westworld is back, season 2 continuing with last week's "Phase Space". The wait has been long for fans of the show, the ending of season 1 leaving most viewers with more questions than answers.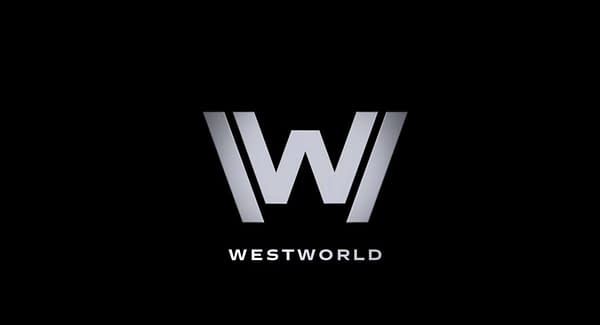 The premiere, following in the same first-season footpaths, did similar, leaving the door [what door] wide open for questions. The second episode though really did offer more in the way of setting the pieces on the table for whatever move will be made this season. Episode 3 gave us our first look into another Delos park- The Raj. Episode 4 had some SERIOUS information drops, like the true identity of The Man In Black. Episode 5 may be my personal favorite of the series now, the introduction in truth of Shogun World was brilliant, the characters strong. Episode 6 had, at long last, Maeve returning to her homestead to find her daughter.
If you missed last week's season 2 episode 6, you can catch up here.
This week's Westworld s2e7 ""Les Ecorches"" episode description reads:
"Strike the match."
Things that happened in this week's episode:
*The episode starts right away with a reminder of what happened at the end of last week's episode- Robert still being 'alive' within the park, Dolores sending a train of explosives into the mountain, and Maeve finding her daughter
*Bernard is woken from a nap by Stubbs, and Strand is takes them 'for a walk'
*"You have something I need. A key."
*Strand brings them to Lucy, and brings up the suspected murder of former park manager Teresa
*The group comes across a room, filled with hosts in bags, and they're all Bernard.
*Lucy begins giving Bernard a control test, asking what he knows about Dolores
*Meanwhile Dolores and her band are marching into the Delos facility
*A security force is sent out to neutralize the hosts, and one has a vest that vibrates anytime a host is near
*It doesn't go so well for them
*Bernard is still within his memory, speaking with Ford
*"I don't God rested on the 7th day, I think he reveled in his creation knowing someday it'd all be destroyed."
*Ford says it's been 30 years since the park started, the same stories for the hosts for all that time
*Bernard realizes that the park is one big experiment, that the hosts are the control, the guests the variables
*Ford calls the human mind the last bit of analog recording left
*Ford says he'll degrade within 3 days, 'go crazy'
*Bernard asks why Ford is helping him, and Ford says it's because he promised he'd give him a fighting chance
*Back in the park, Maeve and her daughter are hiding in the house while The Man In Black's group surrounds the place
*Maeve gets off some shots, hitting The Man In Black
*She has him on his knees, a gun pointed at him
*Lawrence appears behind her, and we've got a bit of a Westworld standoff here
*Maeve tries to turn Lawrence on The Man In Black, and after a bit of back and forth she has him tap into his memories of every 'game' played.
*Lawrence shoots The Man in Black in the chest
*The Delos security team shows up, and takes out Lawrence.
*….and they shoot Maeve several times as she watches her daughter get taken by the natives again
*Back in Bernard's mind, Ford has taken him to a special place, Arnold's house, where Bernard was built
*Ford reveals that he'd left Bernard and Dolores in house together for years, to watch them
*But that Dolores wasn't fooled, and the quest to have Bernard be the perfect copy of Ford's partner Arnold continued
*Ford reaches out and resets Bernard, waking him up and resetting the Delos office system
*Stubs threatens to blow Abernathy's memory bank, and Lucy finally reveals that the key inside him is a decryption key
*Lucy tries to distract Dolores
*Bernard is having some serious Gaius Baltar happenings, Ford appearing and telling him what to do
*Clementine has turned into a serious badass, she takes out most of a security detail before being taken down herself
*Angela made it all the way to The Cradle, and she seduces a guard
*Angela pulls the pin from the guard's belt grenade and blows up The Cradle, destroying the ability to access host backups
*Man, if Peter Abernathy says "end of line" with his prattle I am going to go frakking crazy
*As Dolores is about to lobotomize Lucy, Abernathy begins speaking, and Dolores hesitates
*There is a commotion, and Stubbs gets to Lucy and gets her into an elevator
*Teddy fights with the head security guy, and….well? That guy is dead now.
*Bernard has made his way to the control room, and his Ford-Six tells him that it's no longer Ford's story
*Bernard shuts down all protocols and securities in the park, saying "Dolores will have free reign"
*Dolores comes across Maeve in the garage area, and they speak. Instead of helping her, or bringing her with them, Dolores leaves Maeve
*Bernard's memories are both present and past, but Ford's ability to manifest changes in realtime are impressive
*Lucy finally gets to the core of the matter, and Bernard tells her where in the park to find Abernathy's memory core
***
I think I may need to make my own flow chart of twists and timing turns for this season because those sure are a lot of threads to keep track of. Next week's episode looks AMAZING.
Westworld airs on HBO on Sundays.
---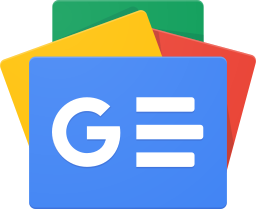 Stay up-to-date and support the site by following Bleeding Cool on Google News today!