Posted in: HBO, Review, TV, Westworld | Tagged: HBO Westworld, westworld, Westworld "Vanishing Point", Westworld Season 2, Westworld season 2 episode 9
---
Let's Talk About Westworld Season 2 Episode 9, "Vanishing Point"
HBO's highly acclaimed series Westworld is back, season 2 continuing with last week's "Phase Space". The wait has been long for fans of the show, the ending of season 1 leaving most viewers with more questions than answers.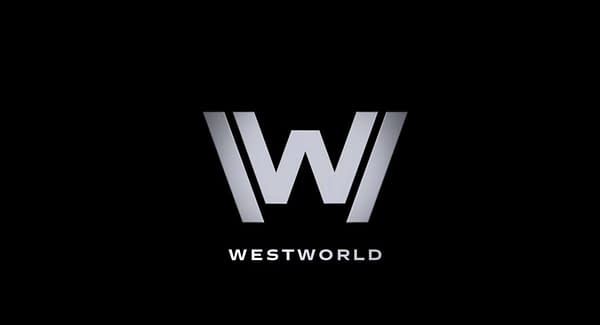 The premiere, following in the same first-season footpaths, did similar, leaving the door [what door] wide open for questions. The second episode though really did offer more in the way of setting the pieces on the table for whatever move will be made this season. Episode 3 gave us our first look into another Delos park- The Raj. Episode 4 had some SERIOUS information drops, like the true identity of The Man In Black. Episode 5 may be my personal favorite of the series now, the introduction in truth of Shogun World was brilliant, the characters strong. Episode 6 had, at long last, Maeve returning to her homestead to find her daughter. Episode 7 saw some serious action between The Man In Black and Maeve.
If you missed season 2 episode 7, you can catch up here. (Yes, we know we're missing an episode, we'll catch up)
This week's Westworld s2e9 "Vanishing Points" episode description reads:
"One may try to kill it all away, but one remembers everything."
Things that happened in this week's episode:
*The episode begins with the voice of The Man in Black, visions of a bathtub. This must be the death of his wife.
*Flashback of a party, oh hi Sela Ward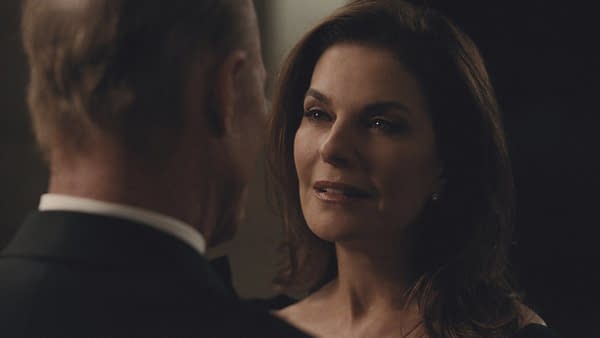 *He comes back to consciousness, Emily his daughter giving him water.
*Dolores meets with the tribe, who tell her the valley beyond is not meant for her
*They're not going to let her pass, and a battle breaks out
*Teddy is making quick work of everyone
*Back inside the Delos facility, Charlotte is surveying the carnage of hosts.
*They have Clementine, and they're uploading a code to her that she'll be able to spread to other hosts. A virus, one that makes the other hosts around her turn into even more violent figures
*Bernard is hiding in the shadows, watching the moment happen.
*The voice of Ford is directing Bernard again, tells him there's still one more thing they need to do before leaving the facility
*Emily tells her father she wants in, to whatever his end game is
*Another flashback, The Man in Black at a function, meeting with Ford at the bar
*There was a deal in place- that Delos would stay out of Ford's narratives as long as Ford stays out of The Valley
*"No William, I think perhaps one final game."
*Back in the facility, Bernard goes to see Maeve, and attempts to unlock her door but can't
*"That's close enough Bernard, she'll search your mind and find a message I've placed their for her," Ford says inside Bernard's mind
*Bernard meets back up with Elsie, and tells her what he found
*It's called The Forge, and it's a massive server saving the guest's profiles like The Cradle does the host's
*The Man in Black reveals that the scanning device that's allowed Delos to copy guest's minds is the damn hats. THE HATS.
*Another flashback, and Juliette tosses some hefty accusations at her husband, calling him a virus, that he'd consumed her entire family
*This is a painful moment, Juliette begging them not to send her back to "that place"
*We see how she takes her own life, heartbreakingly
*Back in the real time, The Man in Black thinks Emily is a host and not real
*Delos employees show up, and use a scanner on the back of The Man in Black, revealing it's "clear", meaning human? Or does it?
*He mows them down
*He also shoots his daughter and she's reaching for something, still convinced she's a host
*She's not, of course, murdering Emily probably severing the last tie to humanity and sanity he had
*Back inside the Delos facility, Maeve sees the 'message' Ford left for her
*He tells her he wanted her to escape, to ride free
*"Of all the hosts I've made, you Maeve, were my favorite."
*Ford kisses her forehead after a beautiful speech, and the tiny admin screen next to her reads "unlocking core permissions"
*Back in the park, Bernard is given a choice by Ford, to kill Elise now or later, as she "will betray" him
*Bernard fights it, screaming at Ford, throwing away a gun, and attempting to access his code to get Ford out
*He manages to delete the data package, and Elise finds him ziptied to the vehicle.
*Bernard leaves Elsie with a core, and takes the vehicle
*The Man In Black is seeing flashes of Emily now, memories of her as a little girl, and puts his own gun to his temple
*A flashback to the night his wife died, and what he said to her before leaving her for the night, about his darkness
*He doesn't shoot himself of course, but pulls a knife out and begins to dig into his arm where a host would have the info jack
*AND OF COURSE WE DON'T GET TO SEE IF HE IS A HOST OR NOT
*Teddy and Dolores have made it to a burned out barn, and they talk a bit
*He remembers coming online for the first time, and seeing Dolores across the room
*"I remember not wanting to leave you, which is what makes this so hard. You changed me, made me into a monster," Teddy tells Dolores, pulling his loaded gun out
*He shoots himself.
***
Only one episode left of season 2, and then the long hiatus until we get season 3.
Westworld airs on HBO on Sundays.
---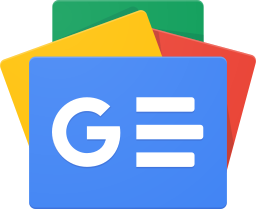 Stay up-to-date and support the site by following Bleeding Cool on Google News today!