'Locke & Key' EP Carlton Cuse: Hulu Passing Was a "Painful" Experience
Less than month after Netflix ordered a 10-episode adaptation of the Joe Hill/Gabriel Rodriguez comic book series and nearly five months since Hulu surprised many by passing on the project, showrunner/executive producer Carlton Cuse (LOST) finally opened up about what it was like trying to get Locke & Key picked up by another streaming service or network.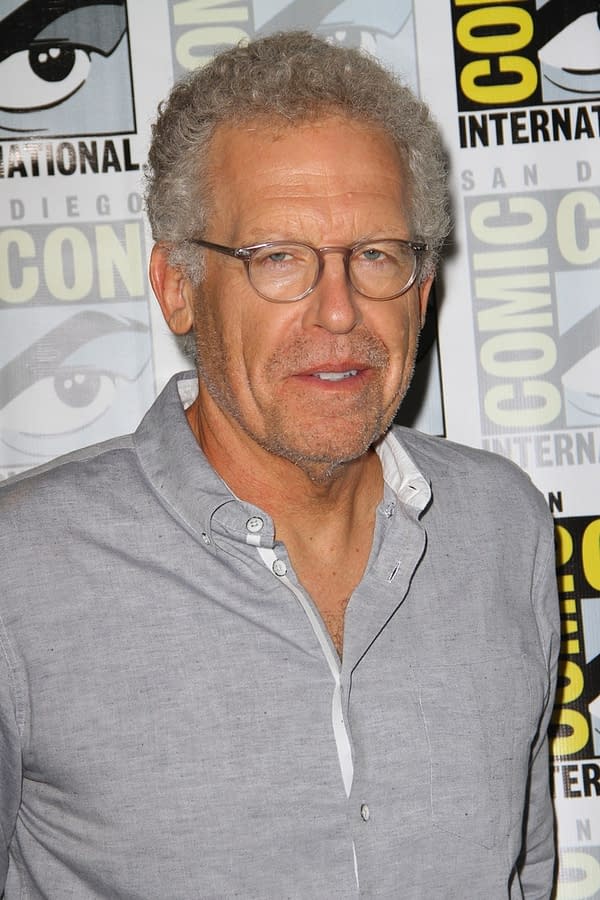 In an interview with The Hollywood Reporter, Cuse was given the example of Amy Powell — who lost her job at Paramount TV following inappropriate comments that she's denied making — and asked how he deals with losing a studio executive who would champion his projects. His response appeared to confirm what many speculated about Hulu's decision:
"It's always hard when you're caught in a regime change. I just painfully went through that with Hulu on Locke & Key. A new guy [CEO Randy Freer] came in, didn't like Locke & Key and passed on it. Fortunately, we're making it at Netflix, but it was certainly painful. There'd been a lot of excitement among [Hulu] creative executives there for the show." Early reporting has it that Hulu executives — including new chief content officer Joel Stillerman and senior vice-president Craig Erwich — wanted to pick up the pilot, but new CEO Randy Freer was not a fan of it. Freer reportedly made the final decision to pass on a series order, even though seven scripts have reportedly been completed.
In July 2018, Netflix officially announced their 10-episode adaptation of Hill and Rodriguez's comic book series, approximately four months after Hulu surprised many by passing on the project. Hill and Cuse are joined by Aron Eli Coleite and Meredith Averill on the creative team. The first new episode will be written by Hill and Coleite, and Cuse and Averill will serve as showrunners. Netflix is not moving forward with the existing pilot and will redevelop existing scripts and recast the new series.
It's Andy Muschietti directed Hulu's pilot, but work on It: Chapter Two will keep him from directing the Netflix version. Muschietti and Cuse will serve as executive producers, along with Barbara Muschietti, Hill, Averill, and Coleite. Genre Arts' Lindsey Springer, IDW Entertainment's Ted Adams and David Ozer, and David Alpert and Rick Jacobs via Circle of Confusion will also executive produce.
Hulu's pilot cast included Frances O'Connor, Megan Charpentier, Jackson Robert Scott, and Jack Mulhern. Following their father's gruesome murder in a violent home invasion, the Locke children return to his childhood home of Keyhouse in secluded Lovecraft, Massachusetts. Their mother, Nina is too trapped in her grief—and a wine bottle—to notice that all in Keyhouse is not what it seems: too many locked doors, too many unanswered questions.

Older kids Tyler and Kinsey aren't much better. But not youngest son Bode, who quickly finds a new friend living in an empty well and a new toy, a key, that offers hours of spirited entertainment. But again, all at Keyhouse is not what it seems, and not all doors are meant to be opened. Soon, horrors old and new, real and imagined, will come ravening after the Lockes and the secrets their family holds.