Logan Director James Mangold on HBO Sandman Series That Wasn't
As excited as fans are for Neil Gaiman (American Gods, Good Omens), Allan Heinberg (Wonder Woman, Grey's Anatomy), and David Goyer's (Constantine, Krypton) 11-episode series adaptation The Sandman, let's not forget that this wasn't the first attempt to bring Gaiman's influential comic book series Sandman to life. Netflix's series order comes more than three years after an effort to bring the work to the big screen via New Line fell through. Warner Bros shopped the project to a number of networks and streaming services for series consideration. Warner Bros' "family member" HBO expressed interest but reportedly passed based on the expected price tag attached.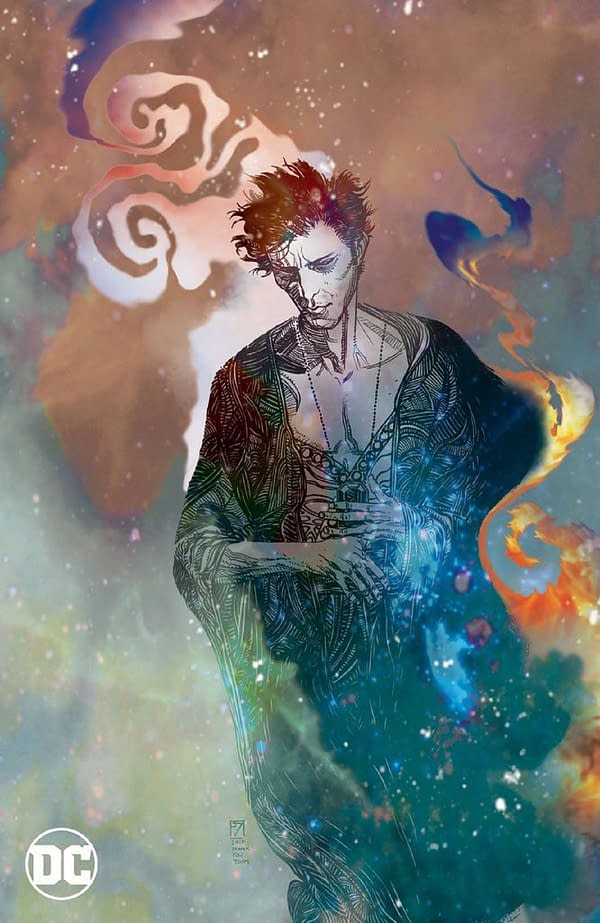 Now, director James Mangold (Ford v Ferrari, Logan) is offering some insight into the HBO deal that wasn't. During an interview with Discussing Film, Mangold was asked if there was another comic book character he would like to bring to the screen. That's when Mangold explained his connection to the attempted adaptation and his perspective on what killed the project: "It's no secret that I was trying to pull together a version of Neil Gaiman's Sandman. I pitched it to HBO years ago and they bought the pitch as a long-form series and then it got undone by a political turf war at WB." Still, the award-winning director is a fan of Gaiman's work and is excited that it's finally moving forward as a series somewhere: "Regardless, now it's happening and I am so happy for Neil who I think is a marvellous person as well as a supremely brilliant artist. His unique vision weaves the psychological, psychedelic, romantic, sexual, and fantastical in a way that is both personal and epic."
Netflix made the winning bid against what was reported to be a number of cable and streaming suitors, seeing the series as a potential "tent pole" for the streamer as Game of Thrones was for HBO. From a pricetag standpoint, it appears to already be on track to match GoT: the live-action series will be the most expensive television series project from DC Entertainment so far. Gaiman's multi-genre tale centers on Morpheus, the Lord of Dreams, and the Endless, the powerful group of siblings: Destiny, Death, Destruction, Despair, Desire, and Delirium. Heinberg will write and serve as showrunner on the series, which received a direct-to-series order. Gaiman is set to executive produce alongside Goyer, with both having been attached previously to the original New Line feature film effort.