Looks Like 'Mr. Robot' Season 4 is "F"ing with NYC's Subway System
Hello friend. Here we are again. I'm sure you already know, but in case you missed the clues, the fourth season of Mr. Robot – USA Network's final season of the critically acclaimed (and amazing) show – is currently filming in NYC.
"Yes, but why is this news?," you may ask… and friend? We are so glad you asked…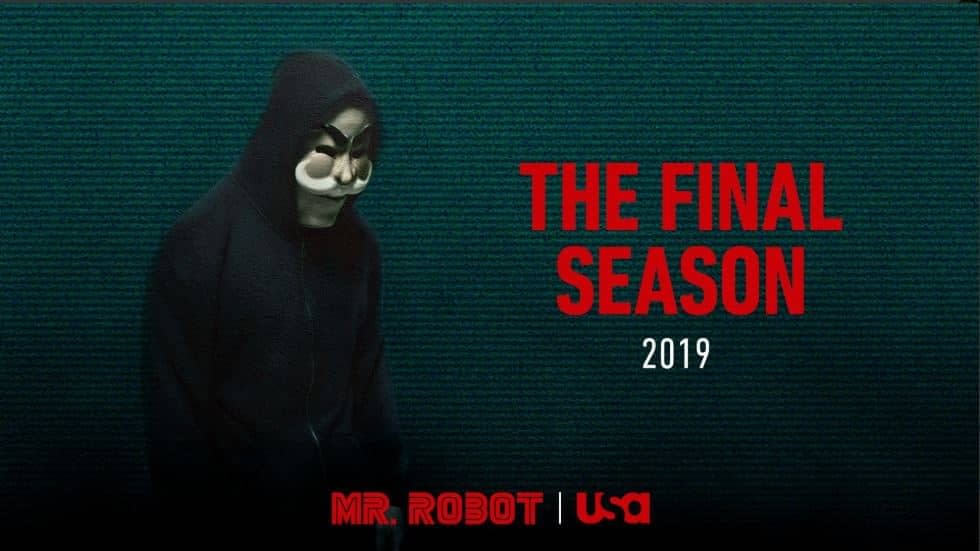 East Village blogger EV Grieve posted images last month of Christmas decorations going up with a note from the block association explaining that Mr. Robot would be filming a 2015 Christmas scene on Friday, March 15, that will run into the early hours Saturday – with filming preperation started on Tuesday, March 12.
Hmmm…
Now the Hollywood shenanigans continue with a fake subway stop!
Yes indeed – this is television folks: where the emotions can be real, but little else is – especially the props and scenery. Apparently, the fake F stop has caused more amusement than confusion or frustration. Probably the best way to approach the situation – especially because it is painfully obvious that instead of stairs, this "entrance rail" is just that: a fake rail sitting on top of the regularly-scheduled pavement.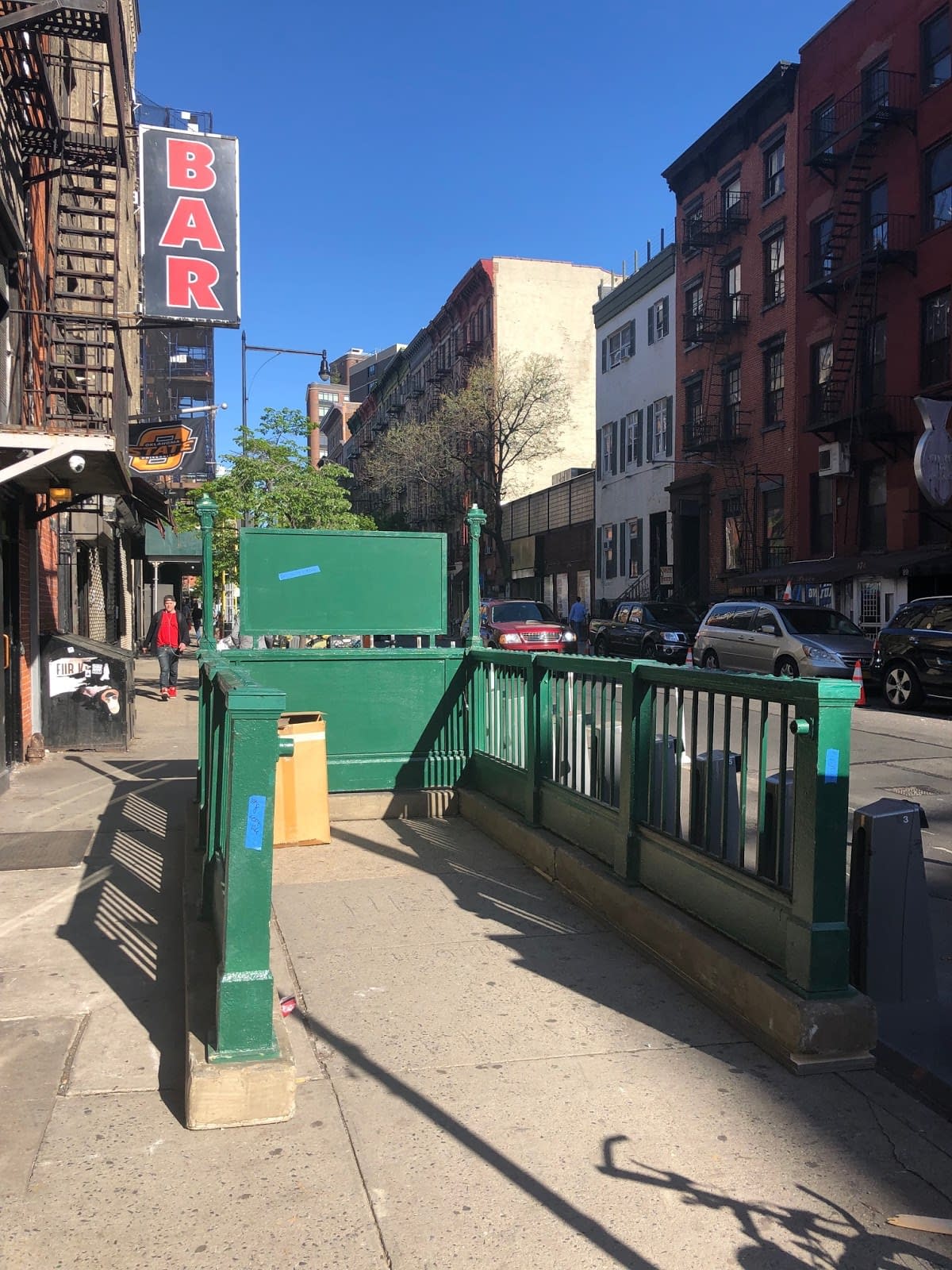 So when will we finally get season 4? We might be getting some answers this weekend at the 2019 Tribeca Film Festival – maybe a premiere date? Possibly a teaser? Maybe some casting announcements?
A quick reminder: the show is still in active production, so it could be very likely that we won't see any real footage – more likely, a vague teaser and release date. Given Rami Malek's increasingly busy production schedule lately (like having just been named the villain in the upcoming Bond 25), it makes perfect sense why production is delayed and was even pushed.
USA Network's Mr. Robot centers around a computer hacker genius, Elliot Alderson (Malek) and his group of hacktivists, fsociety, led by Darlene (Carly Chaikin). They come up against political hacking organization, the Dark Army (led by B.D. Wong), intrepid FBI agent Dom DiPierro (Grace Gummer), and most importantly, Elliot's alter-ego hallucination, Mr. Robot (Christian Slater).
The fourth and final season of USA Network's Mr. Robot is expected to premiere some time in 2019.