'The Magicians': Marina Feels "Lost, Found, F***ed" After Dean Fogg Voicemail (PREVIEW)
The Magicians is back for an all new season of mystical mishaps on SYFY! We're only one episode in, and things are already looking pretty dire for our favorite group of magical misfits! And with the name of the second episode being "Lost, Found, F***ed," it doesn't look like things will be calming down any time soon.
The Brakebills crew are living alternate lives, with no idea of who they really are. Julia (Stella Maeve) is a cop now, investigating a mysterious criminal who keeps disappearing before he can be apprehended. Julia begins to piece together the clues of who she really is, and tracks down Margo (Summer Bishil), Penny (Arjun Gupta) and Josh (Trevor Einhorn) using clues from a magical comic book. The group is apprehended by Marina (Kacey Rohl), who suspects there might be more to the quirky coterie than meets the eye.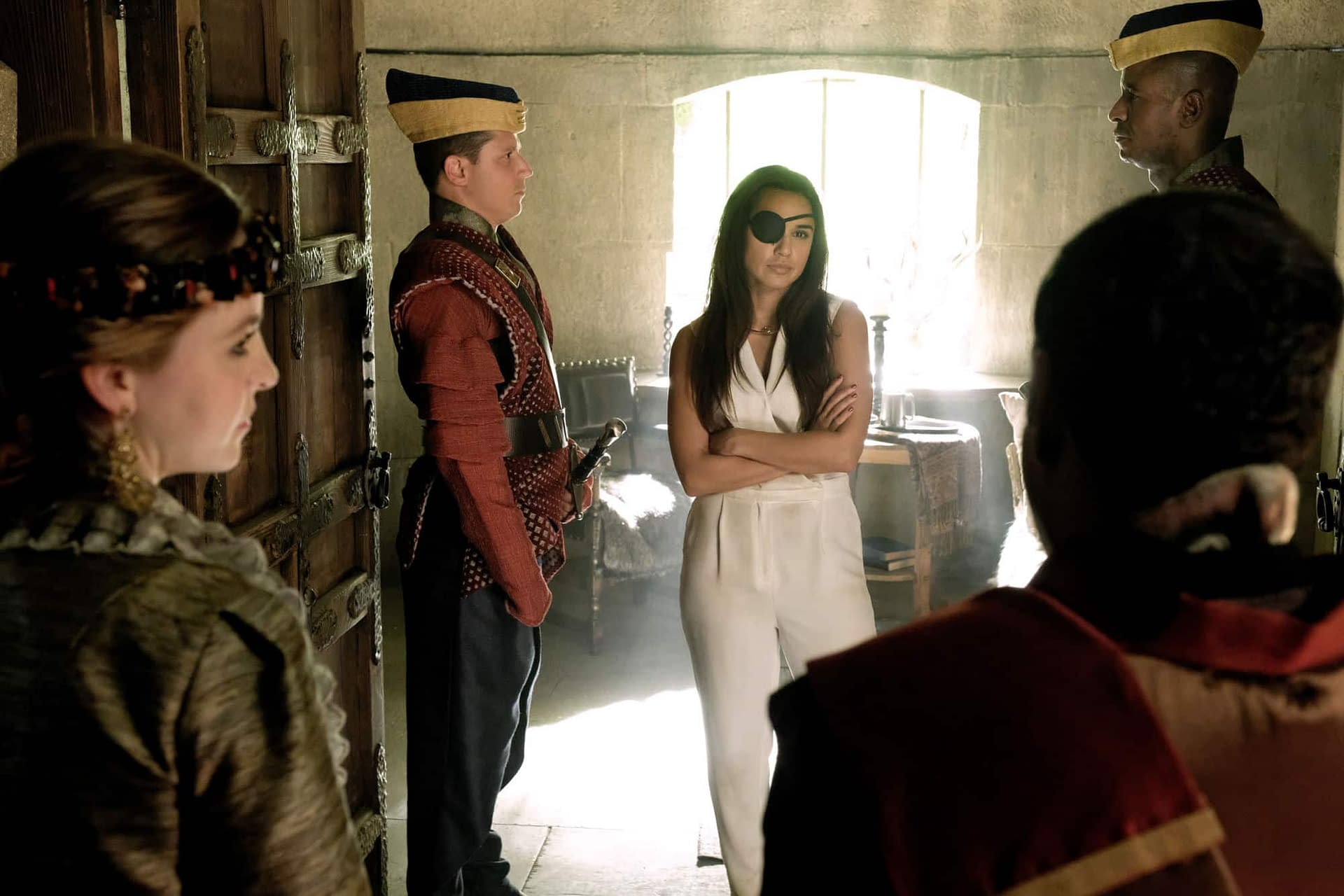 Meanwhile, Eliot (Hale Appleman) has been possessed by the Monster of Blackspire Castle, and is tormenting Quintin (Jason Ralph), who believes he's just a professor. The Monster can see the mystical barrier that is surrounding Quentin, and really wants to punch through that barrier so that the two of them can "play." Considering the body count the Monster is leaving in his wake, it's fair to say Quentin's life might depend on that barrier staying up.
Alice (Olivia Taylor Dudley) is imprisoned by the Library, and she might have Santa Claus as a neighbor. Alice faked a suicide attempt to get an idea of how the Library is laid out, and is making plans to escape using a cockroach that she hid in her mouth.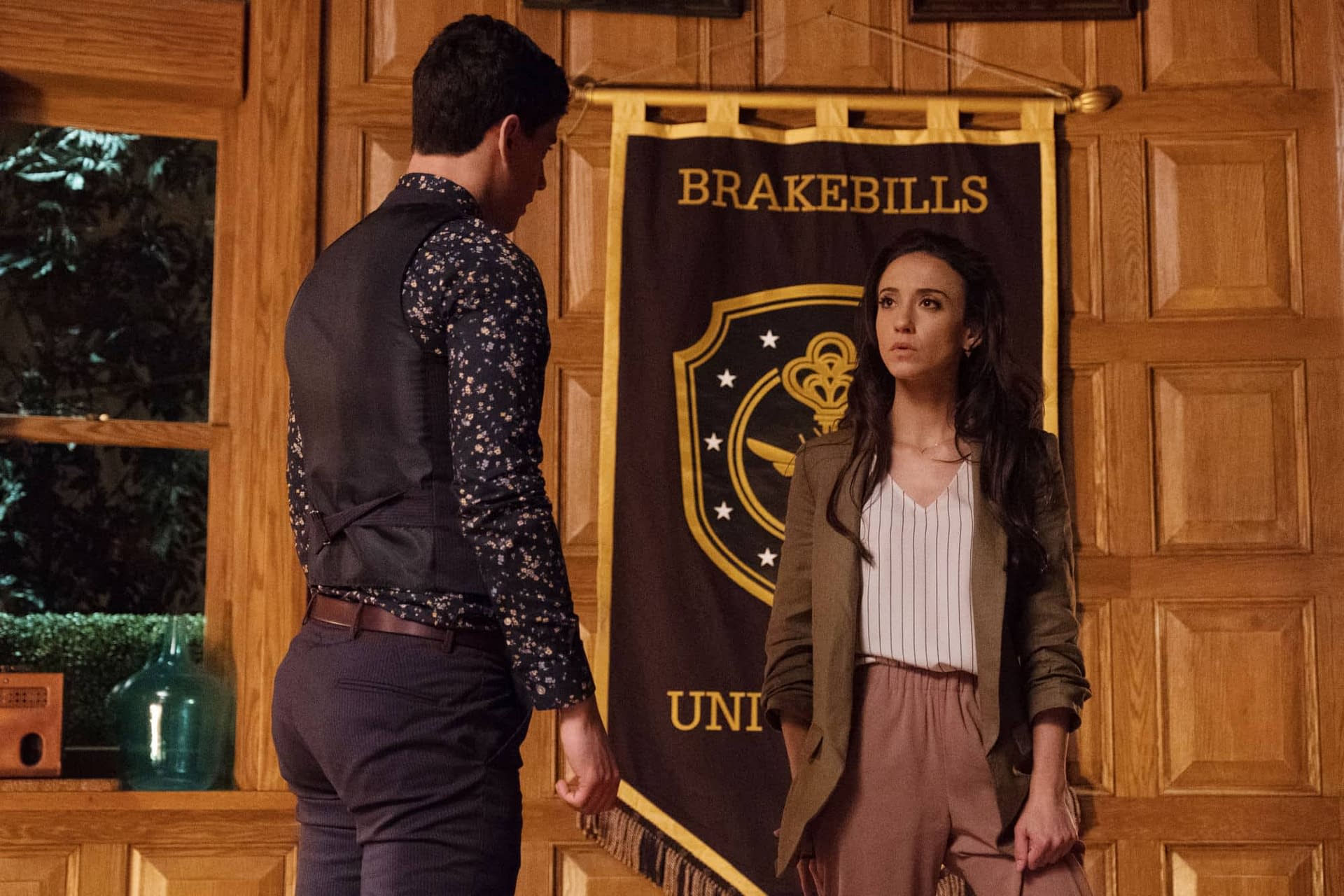 Margo ends up transported to the magical land of Fillory by the ancient god Ember, with no recollection of her time there as High Queen. Ember ends up confusing matters more by calling Margo the "High King," and generally assuming that she's some sort of uber-male go-getter. Ember isn't exactly the sharpest god out there…
In the following preview for "Lost, Found, F***ed," Marina gets a rather testy voicemail from Dean Fogg (Rick Worthy):
SYFY's The Magicians stars Jason Ralph, Stella Maeve, Olivia Taylor Dudley, Hale Appleman, Arjun Gupta, Summer Bishil, Rick Worthy, Jade Tailor, Brittany Curran, and Trevor Einhorn. The series' fourth season is executive produced by John McNamara, Sera Gamble, Chris Fisher, Henry Alonso Myers; and Groundswell Productions' Michael London and Janice Williams.