Last night saw the third episode of The Magicians season three and things got a bit… deadly. If you're not following along, then you definitely don't want to read this as there are spoilers. Syfy has released a new inside-look video that breaks down what happened in the new episode from the cast's perspective.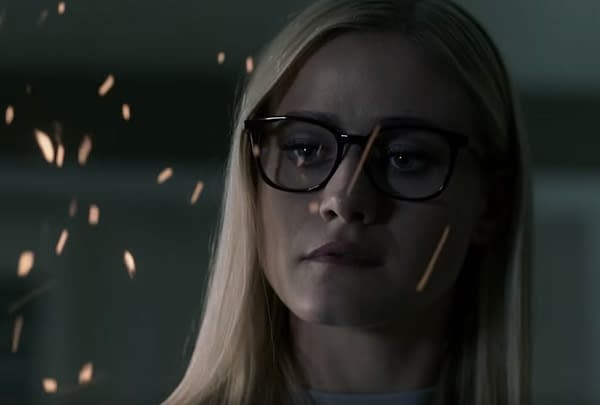 Margo (Summer Bishil) made her deal with the Fairy Queen (Candis Cayne), and that has given the queen the ability to spy on them. But Margo takes the step to destroy her eye and sever that connection. Bishil talks about working with an eye patch on and how that has really forced her to be a better actress, using other ways to emote than just her eyes and facial expressions.
Meanwhile, Penny (Arjun Gupta) has come to terms with the fact he is dying. Kady (Jade Tailor) tries everything to save him, but to no avail. He does die, but his spirit moves to the astral plane and the producers, Sera Gamble, John McNamara and Henry Alonso Myers, talk about how the 'might' bring him back. Or they might not.
And finally, we get to spend time with Alice (Olivia Taylor Dudley), who is very different than the Alice we saw in season one or season two. And while she's trying to save herself from the Lamprey, she is also dealing with her parents… with some mortal consequences.
The Magicians airs Wednesdays at 9 p.m. ET on Syfy.
Enjoyed this article? Share it!