The Magicians Season 4: Magic is a Monster in SYFY Series Official Trailer
We're just a few weeks away from the fourth season of The Magicians, and SYFY has a spiffy trailer to help you get pumped up for all the magic and mayhem coming your way. And while it might be true that "Magic is Back," it also looks like the nefarious Library isn't planning on giving up control of magic without a fight – and something is seriously wrong with Eliot (Hale Appleman):
Last season on THE MAGICIANS, our core group embarked on the epic quest of the seven keys to restore magic after it was turned off. In the shocking finale, just as our magicians finally restored magic by unlocking the fountain at the other end of the Wellspring, the Library, Irene McAllistair and Dean Fogg swooped in to reroute magic to them.

In exchange, Dean Fogg negotiated the lives of his students, erasing their memories and giving each – except Alice who is now imprisoned by the Library – a new, magic-free identity. Even with their new identities, our core group is far from safe since inside Castle Blackspire, an ancient, powerful and unkillable Monster escaped confinement and jumped bodies to a new host, Eliot. The season ended with The Monster finding a mind-wiped Quentin, and Season 4 will pick up with The Monster seeking out the others, and something else…

THE MAGICIANS stars Jason Ralph, Stella Maeve, Olivia Taylor Dudley, Hale Appleman, Arjun Gupta, Summer Bishil, Rick Worthy, Jade Tailor, Brittany Curran and Trevor Einhorn. The series is executive produced by John McNamara, Sera Gamble, Chris Fisher, Henry Alonso Myers and Groundswell Productions' Michael London and Janice Williams.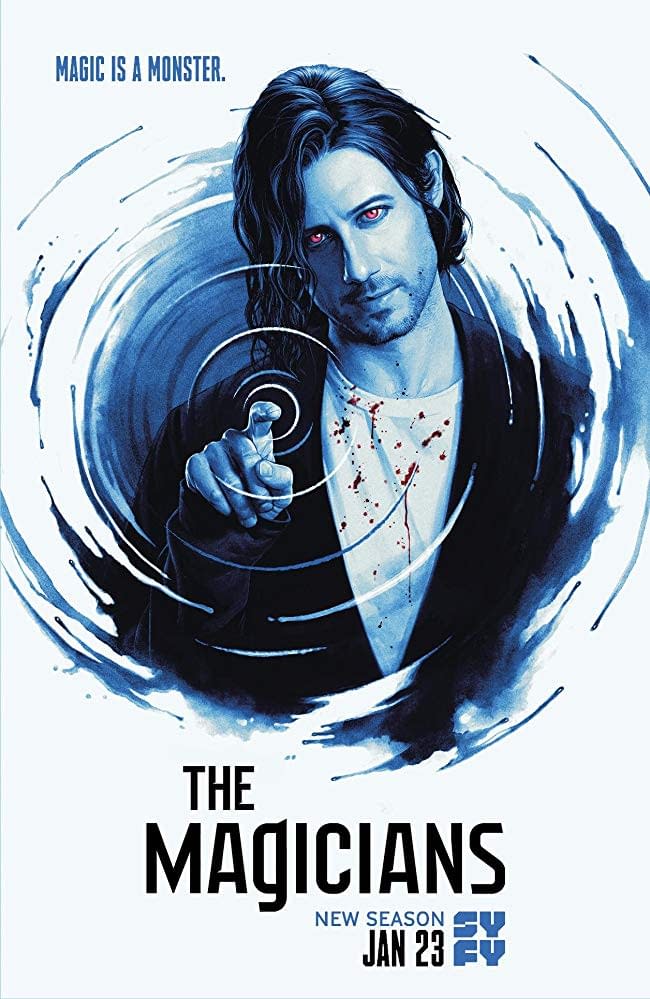 The Magicians has been referred to by some as "Harry Potter for grown-ups," but it's a lot more nuanced than that. The Magicians deals with issues surrounding depression, anxiety, addiction, sexual assault, and nationalism in a way that isn't taken on too often in contemporary television. In many ways, The Magicians uses its platform to illustrate modern social sticking points – acting in some respects as a spiritual successor to Marvel's Uncanny X-Men. It's easy to miss the socially conscious narrative behind the camp and talking sloths – but if you squint, tut your hands just right, and spin thrice widdershins? It's there.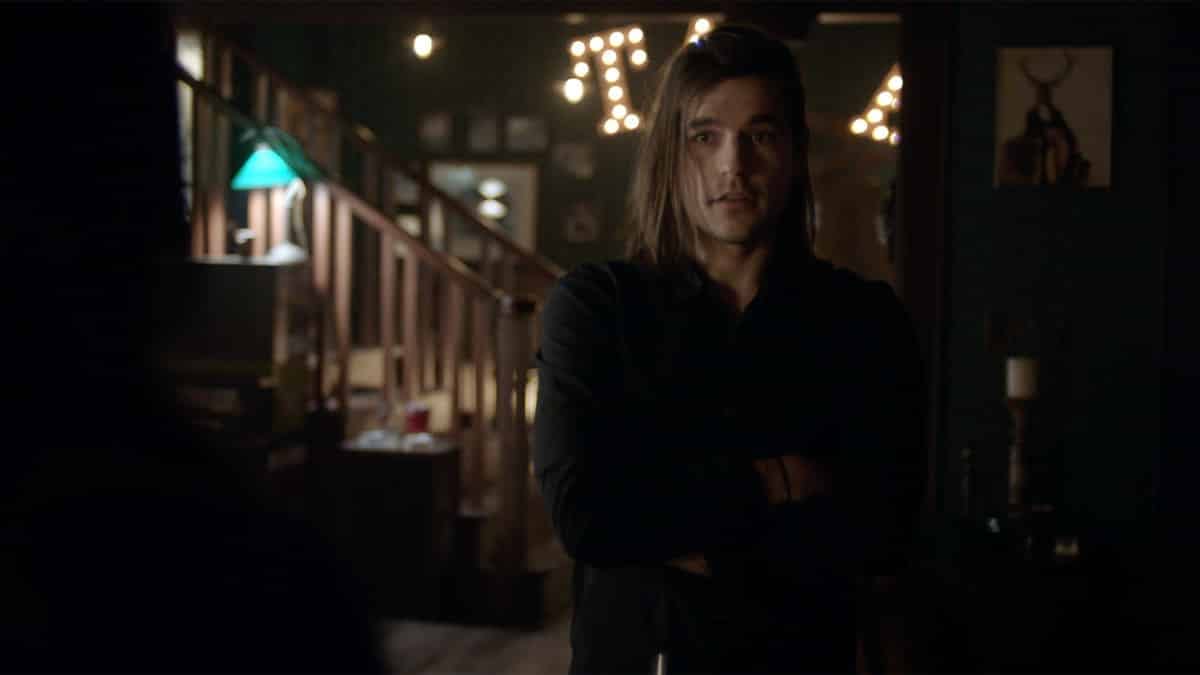 The Magicians focuses on the trials and tribulations of Quintin Coldwater (Jason Ralph), a petulant young slacker who grew up reveling in fictional adventures in the magical world of Fillory – which resembles the Narnia stories of our reality. Quintin finds out that he has a tremendous amount of magical ability and is enrolled at the Brakebills School of Magic, where he meets Eliot, Margo (Summer Bishil), and Alice (Olivia Dudley).
The four students become friends, and eventually travel to the real-life Fillory, where they become the magical land's Kings and Queens. The quartet stumbles across a centuries long feud between the gods of Fillory, and Martin Chatwin (Charles Mesure), one of the characters from the original Fillory books – who has gone evil and wants to destroy the world.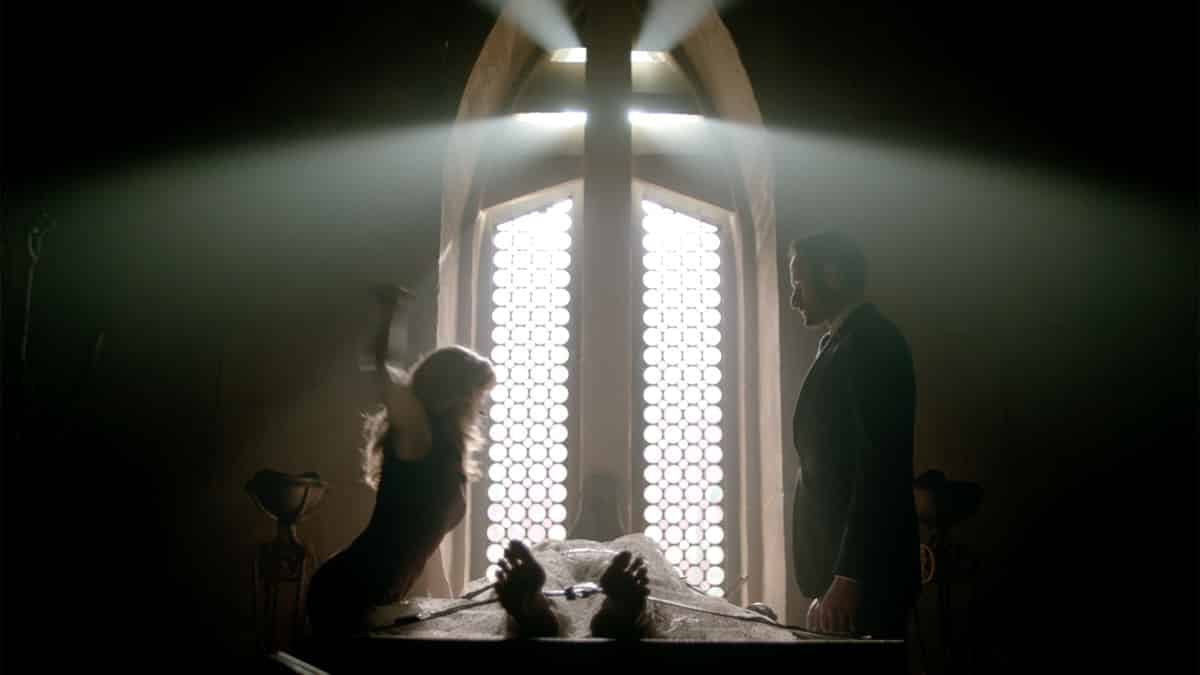 Quintin's story runs parallel to that of his best friend from childhood, Julia (Stella Maeve). Julia has just as much power as Quintin, but is rejected from Brakebills and forced to find her magical education through unorthodox methods. Julia is horrifically assaulted by an ancient god, and imbued with some of his powers. She ends up joining forces with the Brakebills crew, and they try to defeat Chatwin and learn how to control their powers.
The Magicians also features Arjun Gupta as Penny Adiyodi, Jade Taylor as Kady Orloff, and Rick Worthy as Brakebill's Dean Fogg. The series is loosely based on The Magicians book series from Lev Grossman, and implies that the show takes place in a future timeline from the books – which keeps being looped over and over since the protagonists keep failing at their charge to keep Fillory safe.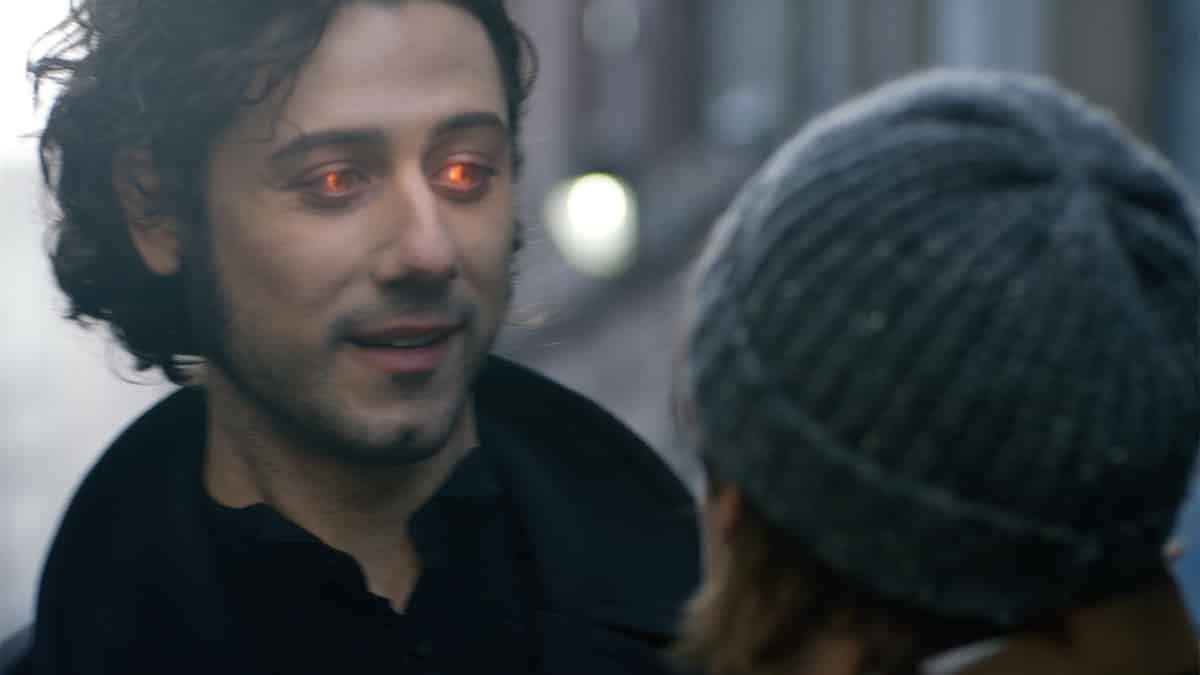 The end of the last season of The Magicians found the Brakebills crew triumphant in restoring magic to both Fillory and the real world – but they have no memory of who they are, and live non-magical lives as completely different people. All of them except Eliot, that is – who appears to be possessed by a horrific monster.
We'll see how all of them fair when The Magicians returns to SYFY on January 23rd.

If you need to catch up on season 3, SYFY was kind enough to conjure up this quick recap, just in case you don't have the time to watch all thirteen episodes: