Marvel 101 Gives a Nice Recap of Luke Cage on Netflix
I've been re-watching Marvel's Luke Cage season 1 this week and posting recap/reviews (which you can check out here). I'm through the first seven and will do two more later today and finish before season 2 debuts on Friday. But if you are looking for a more concise refresher that just hits the highlights and covers all of Luke Cage's appearances in the MCU on Netflix, then the latest Marvel 101 may be exactly what you are looking for.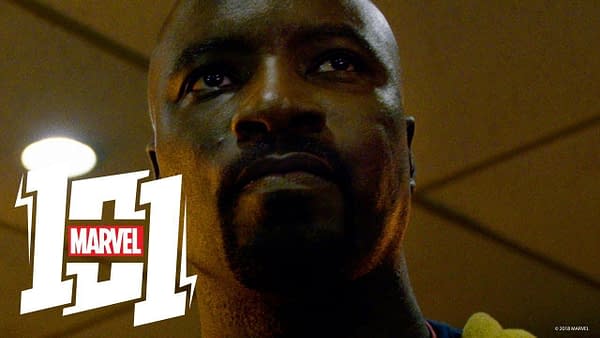 It starts off by recapping Luke's origin story — how he was born Carl Lucas and got sentenced for a crime he didn't commit. While in Seagate Penitentiary, he is beaten by two inmates and experimented on to save his life. The experiment increases his strength and gives him bulletproof skin. He escapes Seagate and makes it back to the city.
While working as a bartender in New York under his new name, Luke meets Jessica Jones and gets involved with her case against Kilgrave. After being taken over by Kilgrave, Jessica saves Luke by shooting him in the head with a shotgun and then he is nursed back to life by Claire Temple.
He moves to Harlem for a fresh start but ends up going up against Cornell "Cottonmouth" Stokes, his cousin Mariah Dillard, and someone from his past, Willis "Diamondback" Stryker. Luke is able to take down the bad guys, but his identity is revealed and he is sent back to Seagate. But with the help of Foggy Nelson, his name is cleared and Luke returns to Harlem and Claire, only to get caught up with Jessica, Daredevil, and Iron Fist in a battle with The Hand. Having survived that battle, he is now ready to settle in as a Hero for Hire in Harlem.
Marvel's Luke Cage season 2 stars Mike Colter, Rosario Dawson, Mariah Dillard, and Theo Rossi. It premieres Friday, June 22nd on Netflix.