Matt Lucas and David Walliams Revive Little Britain on the BBC for Brexit, This Thursday
Hallowe'en will bring back a very scary treat – David Walliams and Matt Lucas reviving their sketch show Little Britain for a Little Brexit special on BBC Radio 4, the station that first featured the show.
With Tom Baker returning as the narrator, returning characters include Lou and Andy, Dafydd Thomas, Vicky Pollard, Emily Howard, Marjorie Dawes and Mr Mann. The show will air on October 31st at 6.30pm GMT, the date that British Prime Minister Boris Johnson promised that the UK would leave the EU or he would die in a ditch. A cartoon I drew this morning suggests he may have to dig another ditch to die in at this point. It's also notable that the Labour Party have been criticised for a 'Little Britain' attitude to having a General Election – 'yeah but no but yeah but no but yeah'.
The show will be available for global streaming for free from that point onwards.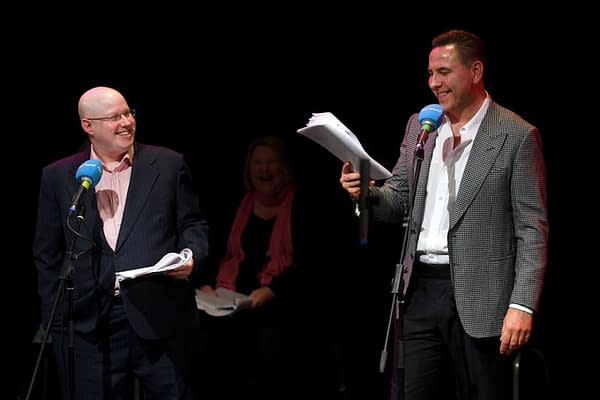 Little Britain began on Radio 4 in 2000 before being adapted for television on BBC 3 in 2003, then repeated on BBC 2 and then appearing on BBC One in 2004, increasing its audience to 9.5 million viewers. One of the most popular shows on the BBC, it did gain greater criticism as time passed for being transphobic or racist. In 2017, Lucas explained that if he were to re-make Little Britain he would avoid making jokes about transvestites and would not play the role of a black character. "Basically, I wouldn't make that show now. It would upset people. We made a more cruel kind of comedy than I'd do now … Society has moved on a lot since then and my own views have evolved".
Just as the recent return of The League Of Gentlemen reworked previous characters in light of modern social mores, it looks like Little Britain may be doing the same.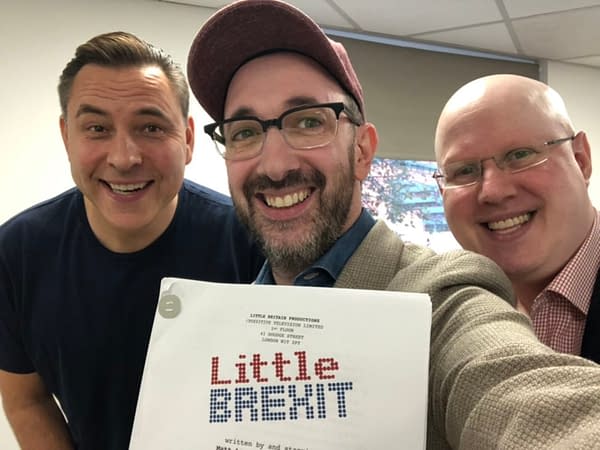 I used to write Nationwide Building Society radio ads for Matt and David. If you ever wanted to know where their 'computer says no' character came from…