Milkfed Criminal Masterminds Kelly Sue DeConnick, Matt Fraction Partner with Legendary TV
Legendary TV is partnering with Milkfed Criminal Masterminds Kelly Sue DeConnick and Matt Fraction to adapt and produce television works based on the pair's vast omnibuses of comics titles, as well as original content from the creators for various forms of distribution.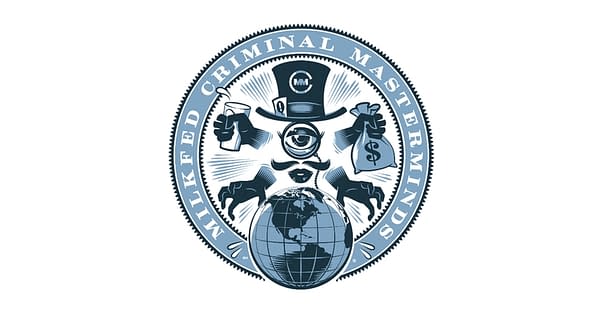 Milkfed is the production company behind such award-winning comic series BITCH PLANET, CASANOVA, ODY-C, PRETTY DEADLY and SEX CRIMINALS.
Deadline reports that President of Legendary Television Studios Nick Pepper said of the partnership:
"From their brilliantly realized reinventions of established comic book canon to the most unique of original creations, Kelly Sue and Matt are the top of their field. It is an honor to partner with the Milkfed Criminal Masterminds to bring their work to a wider global audience."
While DeConnick and Fraction offered this statement:
"We are thrilled to have a new home for Milkfed with our friends at Legendary who have assured us we can crash on their couches for as long as we want, which is really cool."
This is pretty exciting, as Legendary TV is responsible for the new Lost in Space series as well as the upcoming Pacific Rim anime for Netflix, and Amazon's fantasy series Carnival Row starring Orlando Bloom and Cara Delevingne.
We'll let you know when we hear about which titles are being adapted first, casting news, all that fun stuff.