MLB 2018: The Nationals Should Handle the NL East – Is it Finally Their Year?
MLB Baseball is one week away, and we are going to take a division by division look at how we see things shaking out this year. After one of the weirdest off-seasons in recent memory, some bigger names ended up signing in some interesting places, the rich got richer, and the biggest question of all is: will anything really change?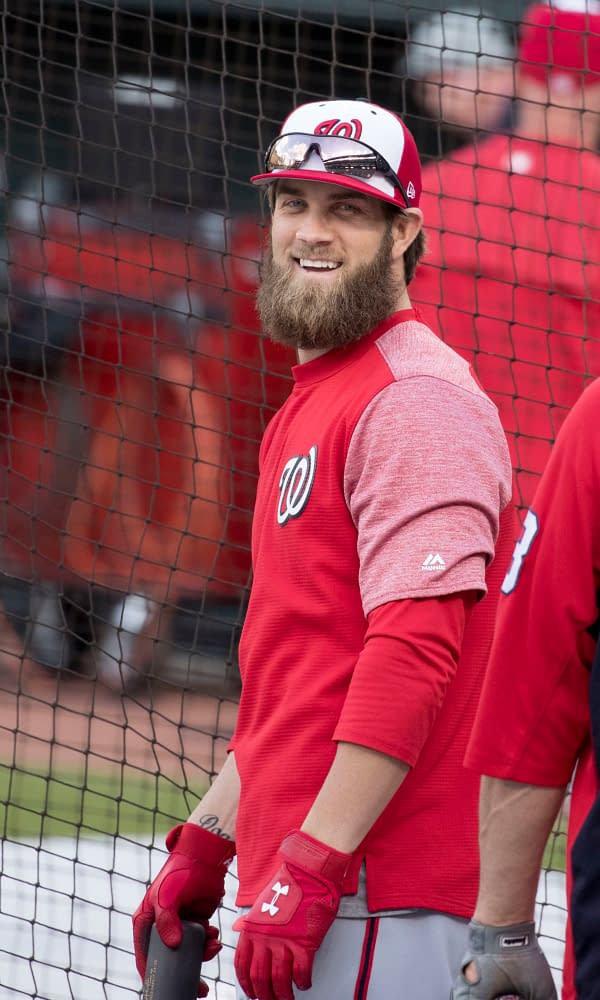 If the Washington Nationals are going to win a World Series, this is the year. They have all the pieces, they hit for power and manufacture runs, they have one of the best pitching staffs in baseball, and they play defense. Everything is right there. For some reason though, they can never put it all together and take that last step. And they are out of time.
Superstar Bryce Harper is a free agent after this season, as he looks to sign the richest contact in history after this year. He has already stated he will not talk about that during the season, but he doesn't have to. It provides its own distraction. The lineup also includes veteran sluggers Daniel Murphy (who will not be ready for Opening Day) and Ryan Zimmerman, as well as last year's breakout Anthony Rendon. They will also welcome back with open arms outfielder Adam Eaton, and hopefully a full season from shortstop Trea Turner is in store. Cy Young winner Max Scherzer and Stephen Strasburg will anchor one of MLB's best pitching staffs. Gio Gonzalez is a great third starter, and Sean Dolittle is the closer they have so desperately needed. It is all right there for the taking. They just have to stay healthy.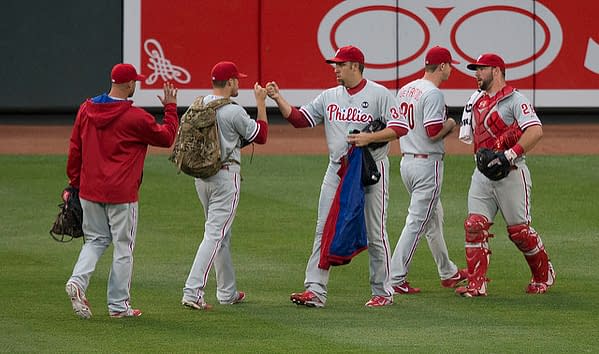 Their window is partially closing because the Philadelphia Phillies are all of a sudden serious contenders. Full of young talent, their front office saw how solid they played in the second half of 2017 and showed that they believe in these youngsters by adding lots of veteran talent to try to win now. Carlos Santana will be a welcome addition to the middle of the lineup — the guy just gets on base a ton. Pitching-wise, they added former Cy Young winner Jake Arrieta, along with bullpen help in Pat Neshek and Tommy Hunter. Young hitters Rhys Hoskins, Maikel Franco, and Jorge Alfaro will look to provide runs for Arrieta and staff ace Aaron Nola. The other three rotation spots are a bit troublesome, but if they can be serviceable: watch out.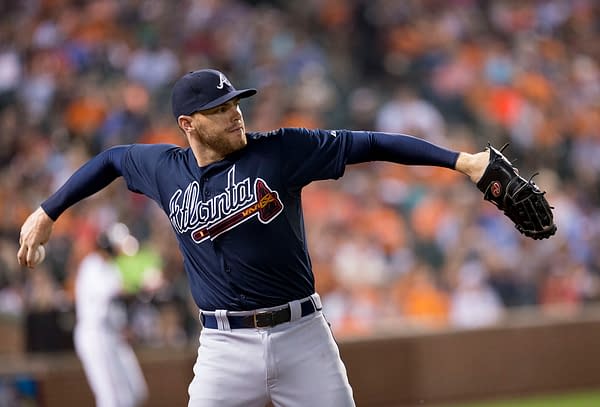 Speaking of watching out: two of the most exciting young MLB players will be in Atlanta by the end of the year. Second baseman Ozzie Albies is drawing Jose Altuve comparisons, while minor league phenom Ronald Acuna will be up here sooner rather than later. Another young former first round pick Dansby Swanson looks to try and bounce back from an up-and-down 2017. He needs to show that he can hit on a major league level, which he struggled mightily with last year. He is still young, and the Braves are far from giving up on him. But it is worth keeping an eye on. Veterans Ender Inciarte, Freddie Freeman, and Nick Markakis are back and will provide much-needed guidance for both young position players and pitchers alike. Between pitchers already on the roster and a plethora of talented throwers in the farm system, they will start to build up a staff to try to remind fans of the great pitching staffs of the '90s. This should be a fun team to watch.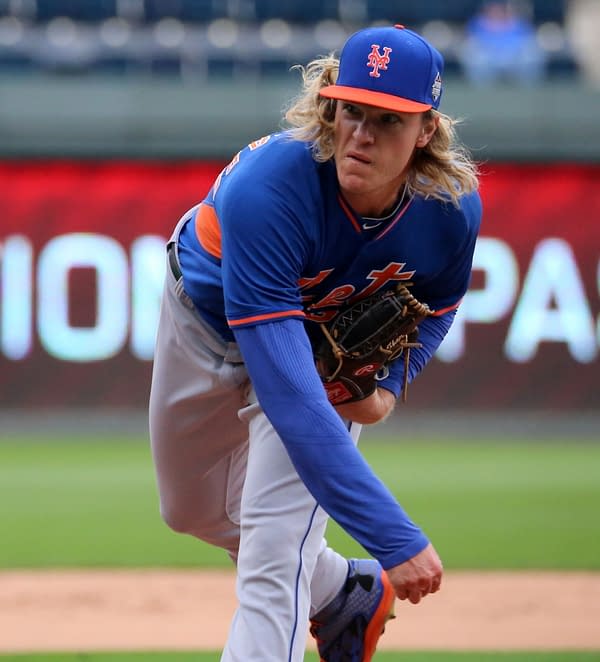 The other team in New York, the Mets, can be right there in the mix for the Wild Card — when healthy, that is. But can they stay healthy? The five-man rotation of Noah Syndergaard, Zack Wheeler, Matt Harvey, Steven Matz, and Jacob deGrom should be right there with teams like the Indians, Nationals, and Dodgers as far as great pitching staffs go. But last year, between injuries and confounding sub-par performances, they were nothing but a disappointment. That hopefully won't repeat this year. At the dish, they have a lineup that can put up numbers, but again — they have to stay healthy. Yoenis Cespedes is as dangerous as anyone, Jay Bruce is back and will hit 30 homers, Adrian Gonzalez is looking to rebound from last year's disaster, and Asdrubal Cabrera has been solid the last two years. Young shortstop Amed Rosario is also looking to take the next step. He has all the tools and just needs to put it all together — to be fair, he is only 22. If everyone stays healthy (that is a big if), they could be really good.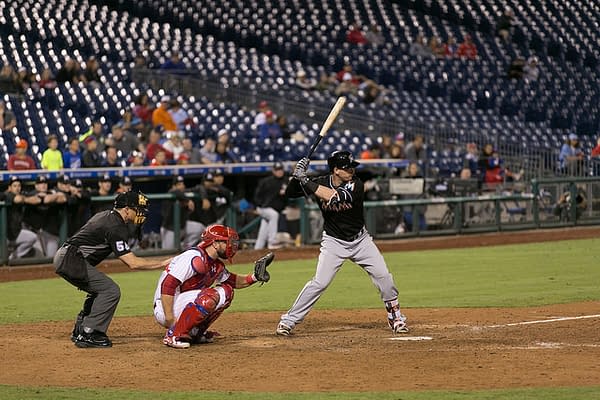 You know who will not be good? Like, at all? The Miami Marlins. But they're not trying to be any good. New owners, led by Derek Jeter, traded all the high-priced young talent on the team to try to start a from-the-studs-up rebuild. Gone are Giancarlo Stanton, Dee Gordon, Marcell Ozuna, Christian Yelich. In are… well, not a whole lot to inspire confidence. Returning second baseman Starlin Castro (acquired in the Giancarlo heist from the Yankees) hopes for a resurgence in a new place, and first baseman Justin Bour is still there. Umm… yeah, that's about it. The pitching staff is full of journeymen and youngsters, and will be sadly one of the worst in baseball. Any young talent that shows flashes will be traded to save even more money. It's a terrible situation all around. There is little doubt that they will be the worst team in baseball this year.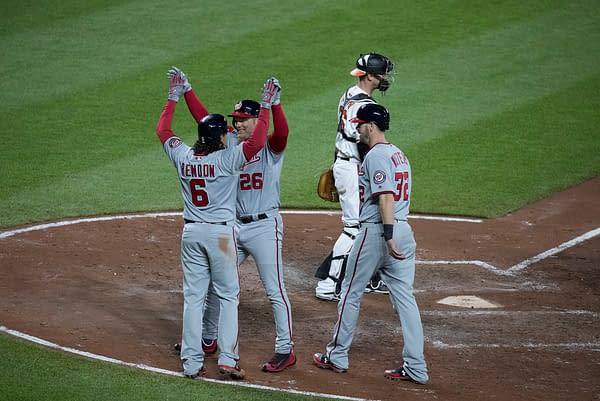 The Nationals should win the division pretty easily, but I am telling you: watch out for Philly. The Braves should surprise people and play solid baseball, while the Mets look to stay healthy enough to hang around. Hey — any team playing the Marlins a bunch are sure to have a ton of extra wins.
Nationals
Phillies
Braves
Mets
Marlins