MLB Games That You Should Watch on Wednesday, April 4
MLB games take place every single day (for the most part), and with so many choices, which ones should you make sure to try and catch at least an inning or two of?
Welcome to our new daily column, picking out some games on the baseball slate each day that should be on your radar. On any given day, there are 15 games that you can peruse, and you don't want to get stuck watching the wrong ones! So here they are, the games that we think you should seek out for April 4, 2018.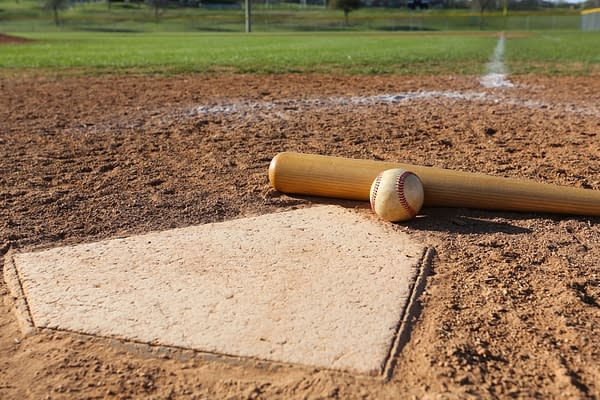 Washington Nationals at Atlanta Braves- 12:10 EST First Pitch
The Nationals are on a tear to start the season, going 4-1 so far. Bryce Harper already seems like a man possessed, already hitting 4 HR and slugging 1.200. He is hitting in the lead-off spot and doing his job getting on base, having also already drawn seven walks. And no Reds fans, he is not overrated:
No to be outdone, the Nationals sure did miss Adam Eaton didn't they? He was named NL Player of the Week for good reason, hitting .500 with 2 HR, 8 hits, and driving in 5 RBI. Throw in great play in the outfield and scoring 8 runs, and you can tell he is the motor they were missing. Come for those two, stay for the pitching wizardry that is Max Scherzer. All he did his first time out was throw six scoreless innings, striking out 10 and only allowing five hits. The man is amazing.
Philadelphia Phillies at New York Mets- 1:10 EST First Pitch
Feel like a pitchers duel? Well it does not get much better than this one. Aaron Nola vs Noah Syndergaard. And this is one you can watch for free! This will be the first game you can see on Facebook Watch, so no excuses! These are two of the top young pitchers in baseball. Nola was pulled from his Opening Day start in Atlanta for…reasons? Manager Gabe Kapler has made some, shall we say interesting choices so far in this young season, but the most puzzling one was pulling Nola after only 5 1/3 innings when he was working on a three hit shutout. The bullpen came in and promptly gave up the lead and the game. Syndergaard gave up four runs on Opening Day in New York, but had filthy stuff and showed he is over the arm problems that plagued him last year, averaging 97 mph on the gun and striking out ten.
Nola vs Thor. Who you got????
St. Louis Cardinals at Milwaukee Brewers- 7:40 PM EST First Pitch
The rubber match in what has been a wild three game series so far, last night MLB history was made as the Cardinals hit back to back homers to start the game in the first inning (Dexter Fowler, Tommy Pham) and the Brewers, with two down in the bottom of the ninth, hit two home runs to win the game (Christian Yelich, Ryan Braun). It was the first time in MLB history a game was started with back to back homers and ended with back to back homers.
Man, baseball is great.
Take in a game or two, won't ya?