MLB Games You Should Watch on Thursday, April 12
MLB games take place every single day (for the most part), and with so many choices, which ones should you make sure to try and catch at least an inning or two of?
Welcome to our new daily column, picking out some games on the baseball slate each day that should be on your radar. On any given day, there are 15 or so games that you can peruse, and you don't want to get stuck watching the wrong ones! So here they are, the games that we think you should seek out for Thursday, April 12.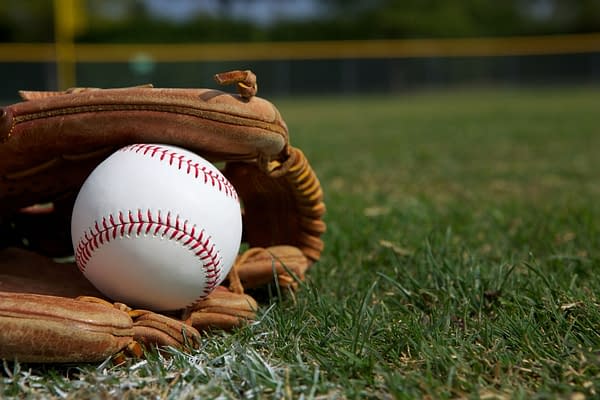 Colorado Rockies at Washington Nationals- 7:05 EST First Pitch
We will be doing some channel-changing to keep an eye on three MLB games tonight. First is an NL match-up that we may see in the playoffs as the Rockies come into Washington to start a series with the Nationals. Expect Nolan Arenado to miss a game or two of this series, after he charged the mound yesterday against the Padres.
Poor swings by Nolan there! If you are going to go out there at least get your licks in! Starter Gio Gonzalez is 4-0 lifetime against the Rockies, looking to continue his great start so far in 2018. Bryce Harper is also playing out of his mind so far- in 38 plate appearances he has 13 hits and a ridiculous 16 walks. He also has only stuck out 7 times. That is insane production, if he has found yet another gear, the league is in big, big trouble.
New York Yankees at Boston Red Sox- 7:10 EST First Pitch
Colorado wasn't the only place with a fight on Wednesday. In Boston, the benches cleared twice!
Tyler Austin was thrown at after the Red Sox took umbrage with him sliding into second base earlier in the game with his cleats up. The benches cleared at that point as well, but things flew off the handle after Austin was plunked. I think it is safe to say the rivalry is renewed. Also in last nights game, Gary Sanchez clobbered two home runs. If he is starting to get hot, look out.
Los Angeles Angels at Kansas City Royals- 8:10 EST First Pitch
The Angels have an offense! Of course the big story there is Shohei Ohtani, but that offense has scored 71 runs and that is tops in the majors. Andrelton Simmons is playing phenomenal baseball, Zack Cozart has fit in brilliantly, Mike Trout is doing Mike Trout things. Basically this offense is firing on all cylinders, and as long as their pitching holds up, they will keep pace in the AL playoff chase. Here is your reminder that MLB Twitter is the best Twitter:
And the rest of the light MLB Thursday schedule:
Pirates at Cubs- 2:20 EST First Pitch
Tigers at Indians- 6:10 EST First Pitch
Cardinals at Reds- 6:40 EST First Pitch
White Sox at Twins- 8:10 EST First Pitch
Giants at Padres- 10:10 EST First Pitch