MLB Morning Trip Around the Bases for Thursday, May 10: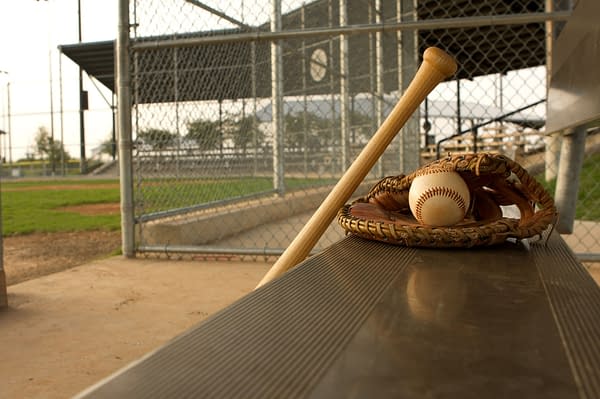 Yankees Take Over First Place in the AL East- Yankees 9, Red Sox 6
Start spreading the news- the Yankees have arrived. Before the season began the Yankees were the favorites to win the AL East, and some thought capable of winning in October as well. Now winners of 17 of 18 after last nights victory over the other best team in the majors the Red Sox, everything is going right for them right now. It is hard to envision it going wrong at any point going forward. This line-up has no holes right now- Aaron Judge has flipped into a patient hitter who hits in the clutch, Didi Gregorius is on fire. Gleyber Torres has fit in seamlessly on the big league roster. Even Brett Gardner got in on the act last night, with the go-ahead two run triple in the eighth. A couple minutes later, Judge sentenced a ball deep into center field.
Sentenced to center. #AllRise pic.twitter.com/pfxCnNXH2A

— New York Yankees (@Yankees) May 10, 2018
The final game of the three game series is tonight.
Matt Harvey Dealt to The Reds as Mets Continue to Slide- Reds 2, Mets 1
The Mets are falling apart. Injuries are starting their usual run on the team, they have lost 8 of their last 9 games, and have now traded former pitching phenom Matt Harvey to the Reds. New York will receive catcher Devin Mesoraco to help stabilize that position and cash. Saturday the Mets designated the troubled pitcher for assignment after he refused a demotion to the minors to try and work out whatever issues he is having. Even though he is 0-2 with a 7.00 ERA this year, the Reds are hoping they can help turn around The Dark Knights career and get him back to where he was in 2015 when he helped the Mets reach the World Series. As for Wednesdays game- it was one of the better games of the day. When Adam Duvall marched to the plate in the tenth:
Adam Duvall with AUTHORITY.

That's how you win a series! #RedsCountry pic.twitter.com/TMxquOCS6w

— Cincinnati Reds (@Reds) May 9, 2018
The rest of the Wednesday MLB Scoreboard:
Indians 6, Brewers 2
Rangers 5, Tigers 4
Pirates 6, White Sox 5
Cubs 13, Marlins 4
Angels 8, Rockies 0
Astros 4, A's 1
Orioles 5, Royals 3
Phillies 11, Giants 3
Blue Jays 5, Mariners 2
Braves 5, Rays 2
Padres 2, Nationals 1
Dodgers 6, Diamondbacks 3
Enjoyed this article? Share it!