'Mr. Robot' Season 4: It's Beginning to Look A Lot Like Christmas… 2015?
I know we're all expecting the next bit of news from USA's Mr. Robot (starring now Oscar winner Rami Malek) to be the season 4 release date. Unfortunately, we still don't have that – but thanks to a blogger who lives on the block they use for Elliot's apartment, we do know one thing: they're still shooting the fourth season.
East Village blog EV Grieve posted pictures (including the one below, and check out their blog for the rest) earlier this week of Christmas decorations going up and a note from the block association explaining that Mr. Robot will be filming a 2015 Christmas scene on Friday, March 15, that will run into the early hours Saturday. Filming preperation started on Tuesday, March 12.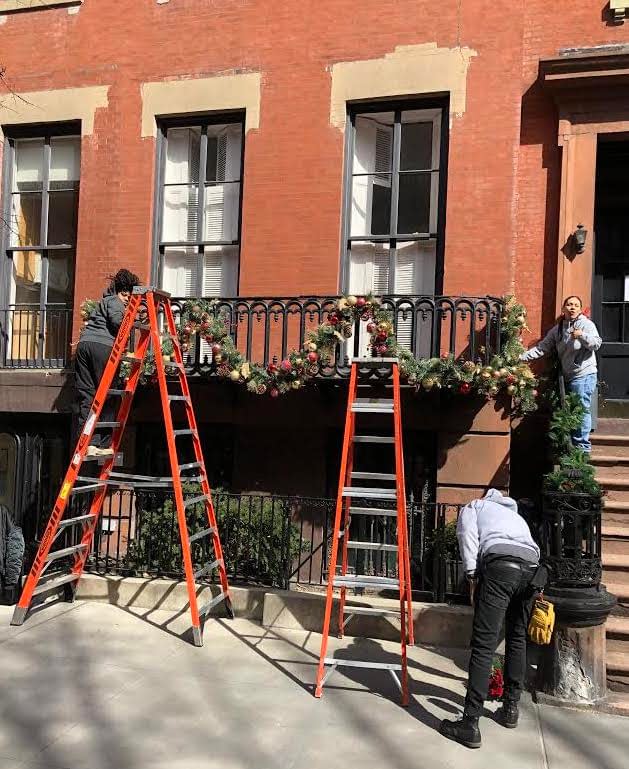 So they're still shooting season 4, and with no idea where this flashback falls in the overall narrative of this season, there's no way to tell if this is the finale and they're about to wrap production on the whole thing, or if they're just getting started. Maybe a flash-forward scene? Maybe a flashback scene?
At any rate, their Twitter is more active, if only to take credit (on fsociety's behalf) for the recent Facebook outages. We already know from their social media that season 4 (ordered and announced in December 2017) will release in 2019, we just don't know when. At any rate, it's not likely to be any time in the near future.
USA Network's Mr. Robot centers around a computer hacker genius, Elliot Alderson (Malek) and his group of hacktivists, fsociety, led by Darlene (Carly Chaikin). They come up against political hacking organization, the Dark Army (led by B.D. Wong), intrepid FBI agent Dom DiPierro (Grace Gummer), and most importantly, Elliot's alter-ego hallucination, Mr. Robot (Christian Slater).
Needing a fix in the meantime for more mentally unstable hacker drama? You can follow all of our recaps here and here to get you up to speed for when the final season drops.
***UPDATE*** EV Grieve has been doing some quality work covering filming in the area, making us aware of "some grumbling" in the neighborhood over the overall number of film and television productions taking place in the area – and offering us one person's (and we're assuming their dog's) graphically blunt opinion on the matter (you've been warned)…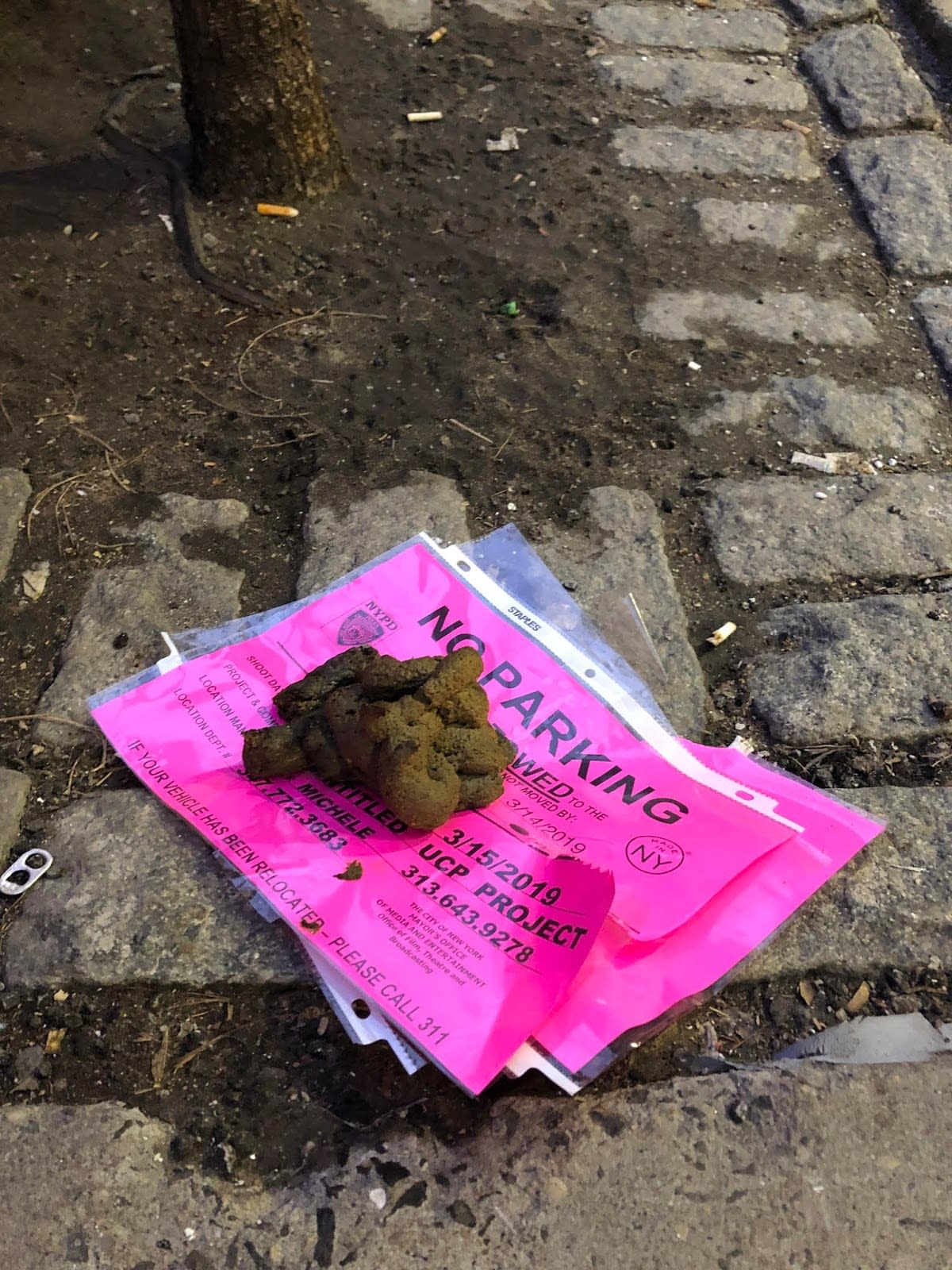 EV Grieve