NBC Announces Shades of Blue Season 3 Premiere Date
NBC has announced that the 10-episode third and final season of Shades of Blue will premiere on Sunday, June 17th at 10 p.m. The critically acclaimed drama stars Jennifer Lopez and Ray Liotta will wrap up the characters story lines by the end of their final season. But Lopez will continue her work with NBC on the second season of World of Dance that also debuts in June.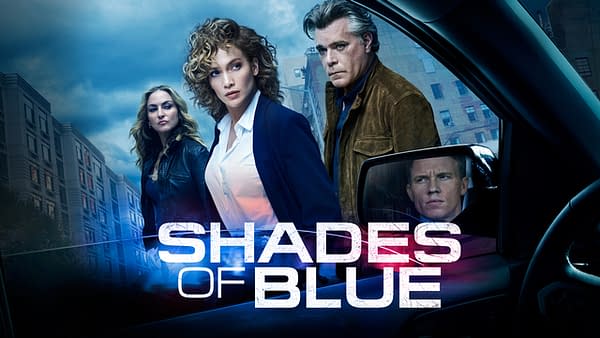 On Shades of Blue, Lopez plays Harlee Santos, a charismatic single mother and resourceful detective at the heart of a tight-knit crew of Brooklyn detectives, led by enigmatic Lt. Matt Wozniak (Liotta) who often leads the team to step outside the limitations of the law in order to effectively protect their precinct and their own.
Lopez said of the series:
"I have enjoyed producing and starring in this beautifully complicated world and playing such an empowering yet flawed character – a women, a detective, but, first and foremost, a mother. Now looking at it with a little distance, playing Harlee strengthened me and helped me grow into a more self-assured woman. It's crazy how some parts permeate your soul and change you forever and for that I am grateful. We crafted a poetic three-season arc on how her journey ends, which is true redemption. The way only Harlee could have done it – the hard way, the road less traveled. I thank NBC and all the talented actors, writers, crew and producers for going on this journey with us!"
Shades of Blue did pretty well in the ratings last summer, averaging a 1.4 rating in adults 18-49 and 7.0 million total viewers when looking at the live+ 7 day figures. This was an improvement of 17% in the time slot verse the previous year and it won the time slot in every key demographic over ABC and CBS.