Netflix's NX December 2018: The Best in Super, Sci-Fi, The Fantastic, and Beyond!
Now that we've reached that time of year when we find ourselves spending more time with family and friends, the need for sanity-soothing distractions is needed now more than ever. Since walking out the front door before the eighth round of Pictionary, getting on a plane, and flying to Boca for ten days isn't really an option for most people, your friends at Netflix have the next best thing – or for fans of all things super, sci-fi, the fantastic, and beyond, the "NX" best thing.
In case you need a reminder, NX is like Netflix's "Hall of Justice" for lovers of anything and everything super, supernatural, sci-fi, apocalyptic and beyond – and they're giving you a list of NX certified movies and shows that will trip the light fantastic across your screens in December: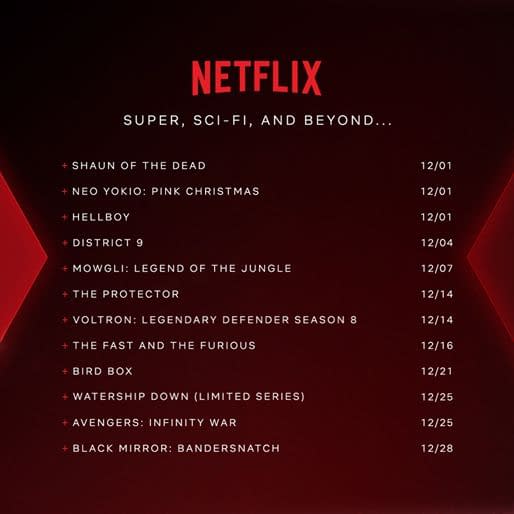 Now here's a deeper dive into December's viewing menu, courtesy of the programming chefs at NX:

https://www.youtube.com/watch?v=hwc6fTnsdBI
Neo Yukio: Pink Christmas: Joined by his faithful mecha-butler, Kaz Kaan pursues love, fashion and supernatural forces amid Neo Yokio's sinister high society. Jaden Smith, Jude Law, Susan Sarandon, Jason Schwartzman and Tavi Gevinson lend their voices to this animated comedy.



Mowgli: Legend of the Jungle: Acclaimed actor and director Andy Serkis reinvents Rudyard Kipling's beloved masterpiece, in which a boy torn between two worlds accepts his destiny and becomes a legend. Mowgli has never truly belonged in either the wilds of the jungle or the civilized world of man. Now he must navigate the inherent dangers of each on a journey to discover where he truly belongs.

The Protector: Given mystical powers by a talismanic keepsake, a young man embarks on a quest to fight shadowy forces and solve a mystery from his past.

Voltron: Legendary Defender (Season 8): After saving the Earth, the Paladins embark to prevent Honerva from setting into motion her deadliest plan yet. It's a race against the clock as the Voltron Coalition gathers from the corners of the galaxy to defend the universe once and for all.


Bird Box: When a mysterious force decimates the population, only one thing is certain — if you see it, you die. The survivors must now avoid coming face to face with an entity that takes the form of their worst fears. Searching for hope and a new beginning, a woman and her children embark on a dangerous journey through the woods and down a river to find the one place that may offer sanctuary. To make it, they'll have to cover their eyes from the evil that chases them — and complete the trip blindfolded.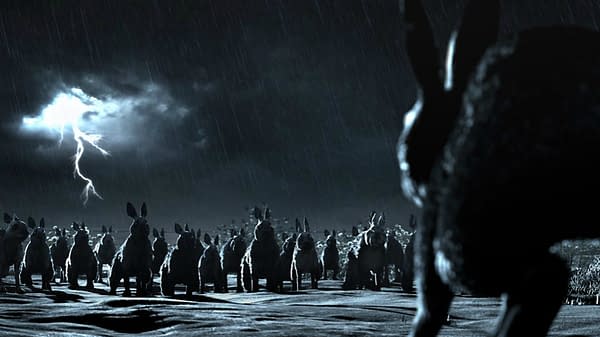 Watership Down: A warren of rabbits battles many threats on their daring journey to find a new home in this adaptation of the classic novel by Richard Adams. James McAvoy ("X-Men"), John Boyega ("Star Wars") and Daniel Kaluuya ("Black Panther") lend their voices to this epic tale.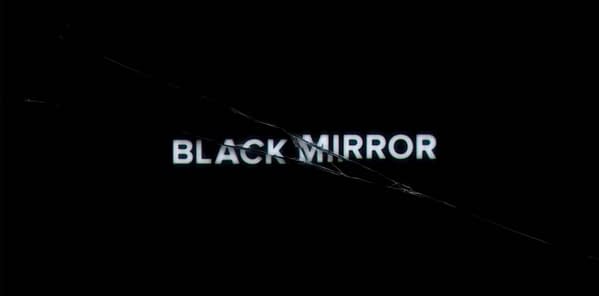 Black Mirror 'Bandersnatch': Created by Charlie Booker, the sci-fi anthology series explores a twisted, high-tech near-future where humanity's greatest innovations and darkest instincts collide.
Make sure to follow Netflix's NX through their Twitter, Facebook, and Instagram accounts for updates and additional information.