After a few weeks of speculation, word has come down that Netflix has indeed canceled Marvel's Daredevil series starring Charlie Cox.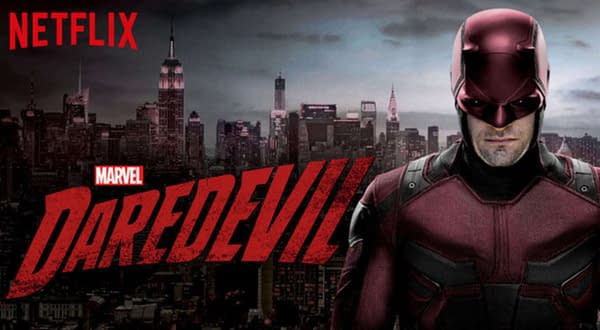 In a statement to Deadline, Netflix said:
"Marvel's Daredevil will not return for a fourth season on Netflix. We are tremendously proud of the show's last and final season and although it's painful for the fans, we feel it best to close this chapter on a high note. We're thankful to showrunner Erik Oleson, the show's writers, stellar crew and incredible cast including Charlie Cox as Daredevil himself, and we're grateful to the fans who have supported the show over the years. While the series on Netflix has ended, the three existing seasons will remain on the service for years to come, while the Daredevil character will live on in future projects for Marvel."
This news comes after the canceling of Netflix / Marvel series Iron Fist and Luke Cage.
Also, doesn't that statement sound like we'll be seeing Matt Murdock somewhere else? Like possibly Disney+?
We're still waiting to hear about Jessica Jones and The Punisher, but it's not looking good at this point.
Enjoyed this article? Share it!