Word just came down that Netflix is renewing Marvel's Jessica Jones for a third season. Fans have been divided heavily following the second season, some saying it continued to build in tension and drama, while others insisted it went off the rails.
Here's to season 3! 🥃 https://t.co/Ioq0nDtkwm pic.twitter.com/cPGyvWfPNf

— Jessica Jones (@JessicaJones) April 12, 2018
Whatever you think about it, seeing a female-led superhero series getting another season pickup from a large studio is a plus — one that we're pretty happy to see, all things considered.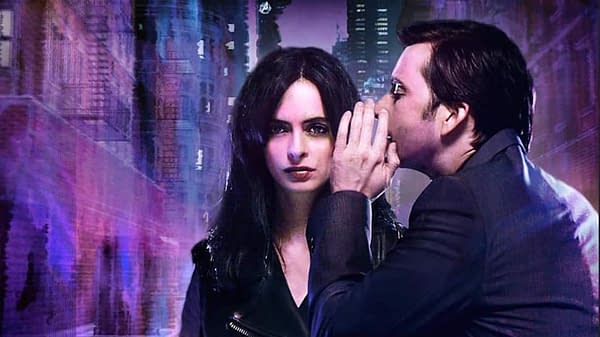 Sure, the series is chock-full of trigger warning scenes, but it's also a very honest depiction of the aftermath of traumatic events. It's not everyone's cup of bourbon-laced tea, but Krysten Ritter has definitely brought the comic character of Jessica Jones to life in a way that won't be readily forgotten anytime soon.
Not much is known about this third season yet, but what other Marvel characters would you like to see show up on Jessica's doorstep?
We'll let you know once a expected release date is announced.
Enjoyed this article? Share it!