"New Amsterdam" Season 2 "Good Soldiers": How Will Sharpe's Discovery Impact the Hospital? [PREVIEW]
Created by David Schulner and now well into its second season, NBC's New Amsterdam has expanded the series to not only embrace Dr. Max Goodwin's (Ryan Eggold) personal and professional struggles but also the amazing depth to the series' ensemble cast – thankfully, Bleeding Cool's resident show expert Tiffany Tchobanian has been here to make it all make sense.
The story continues this week with "Good Soldiers", where Max and Sharpe discover a New Amsterdam doctor's mistake put a patient in a wheelchair – not cancer. Meanwhile, Iggy's PTSD group faces problems of its own – and you're about to see in the following promo and five hand-selected preview images:
https://www.youtube.com/watch?v=ODvOTk41vHA
"New Amsterdam" season 2, episode 7 "Good Soldiers": When Kapoor introduces a patient to Iggy's PTSD group, a creative treatment plan causes turmoil. Meanwhile, Sharpe discovers a long-kept secret regarding a patient that leads to trouble for Max and the board.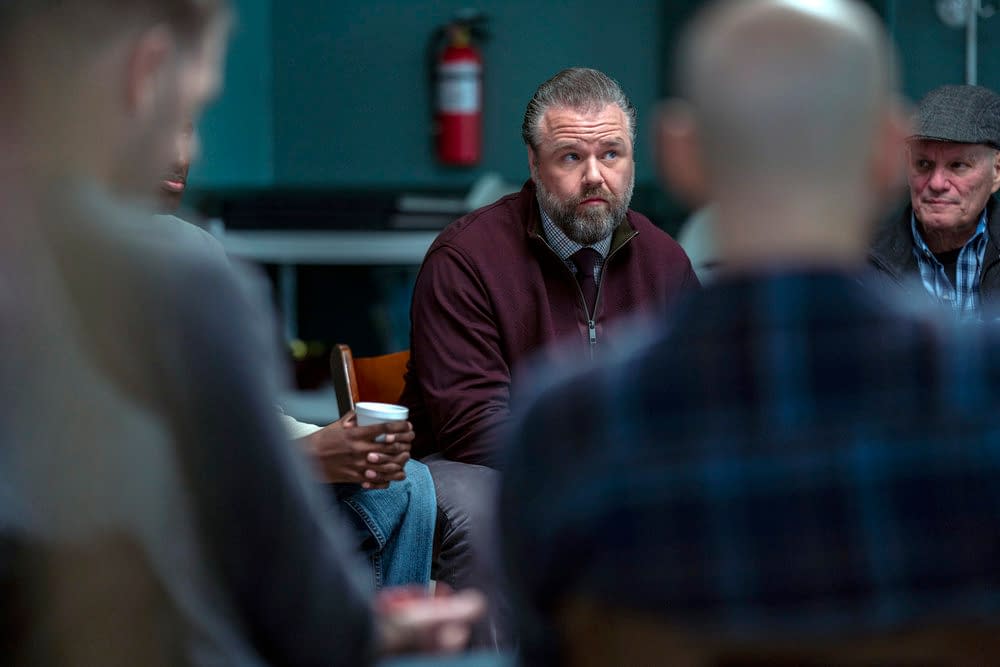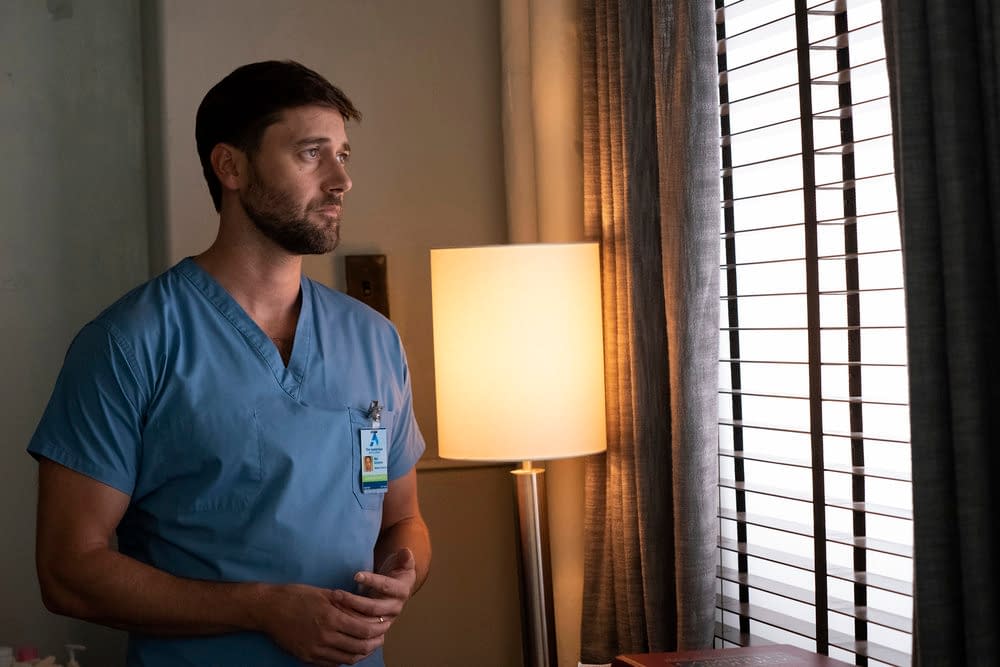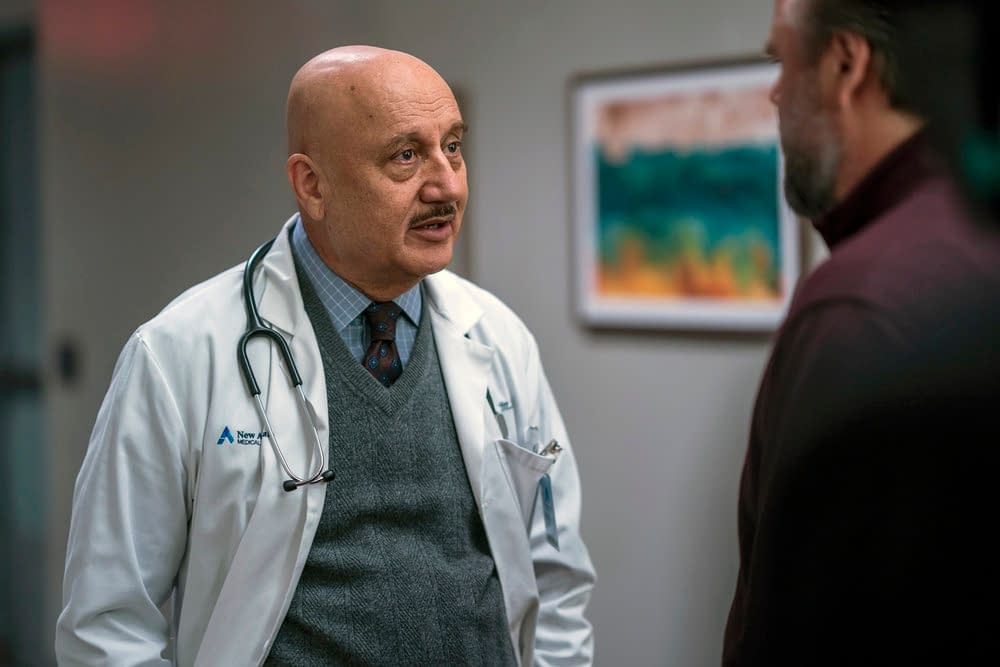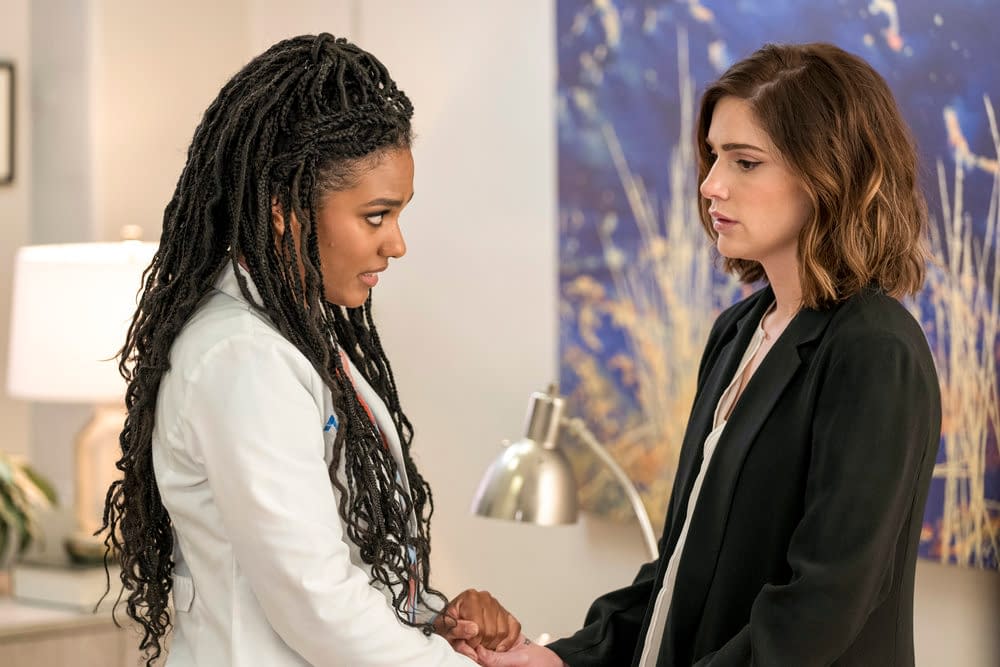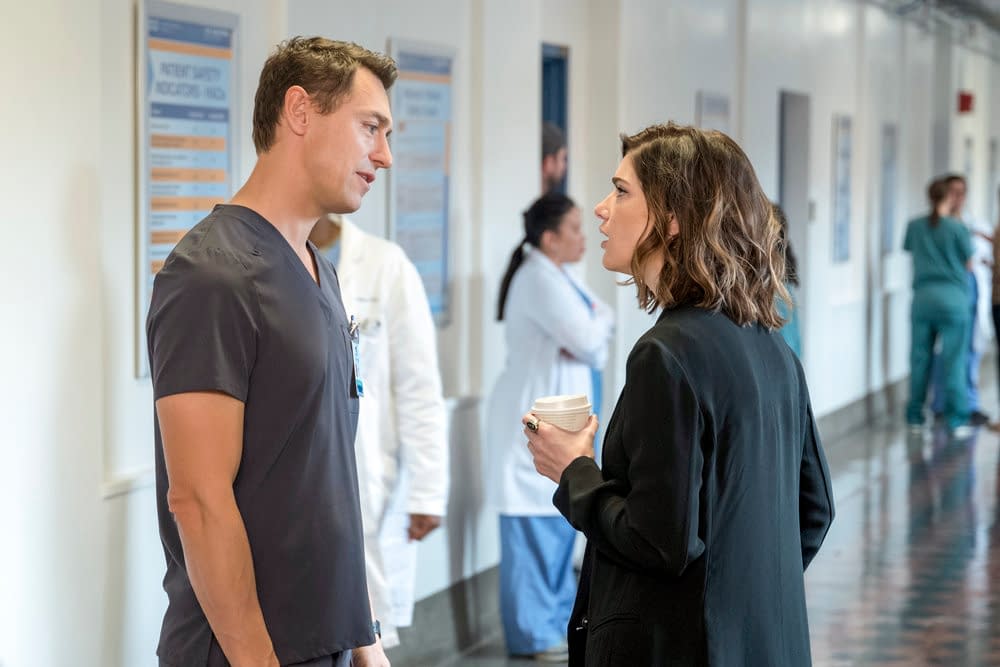 In the wake of the ambulance crash that ended season one of "New Amsterdam," medical director Dr. Max Goodwin must grieve the death of someone close to him while continuing his commitment to solve systemic health care issues at the hospital.

Add his new responsibilities as a father and his cancer still lingering in the rear-view mirror, everyone around Max has to wonder how long he can sustain this impossible load. But, "How can I help?" is not just Max's catchphrase, it's his reason for living. As long as he's helping others, he's able to find hope in the most hopeless of places.
New Amsterdam stars Ryan Eggold, Janet Montgomery, Freema Agyeman, Jocko Sims, with Tyler Labine and Anupam Kher; and is inspired by Dr. Eric Manheimer's memoir Twelve Patients: Life and Death at Bellevue Hospital and his 15 years as medical director at the hospital.