Maybe the filmin' state of a tv show isn't what you would call "breaking" or "interesting" news on a Monday morning, but Star Trek filming in California *is* exciting.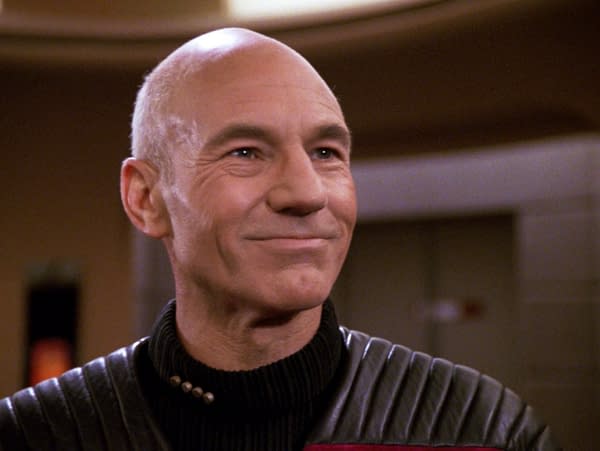 Just this morning, the California Film Commission revealed their list of the 9 productions getting CA tax credits in order to film their productions in the golden state. This $90 million allotment falls under the state's new expanded Film & TV Tax Credit Program 2.0.
The upcoming Captain Jean Luc Picard Star Trek series from CBS ALL ACCESS, which will star original Picard Sir Patrick Stewart, was awarded $15.6 million.
Executive Director of the California Film Commission Amy Lemisch said of the announcement:
"Our TV tax credits are in high demand, so we're pleased to have ample credits available now to bring these three large-scale series to California. So many producers tell us that California is their first choice because no other locale can match what we have to offer, including the ability leave the set and go home each night."
You can read more about this round of selections, and the additional productions (both tv and film) included within the CA tax credit program over on Variety, here.
We do know CBS is hoping to release the Picard series sometime in 2019, after the season 2 premiere of Star Trek: Discovery, which returns in January.
Enjoyed this article? Share it!