Let's Talk About 'Outlander' Season 4 Episode 6, "Blood of my Blood"
It's Monday, so hopefully you've caught up on this weekend's episode of STARZ series Outlander, season 4 episode 6, "Blood of My Blood". If you haven't seen the episode yet and DON'T WANT SPOILERS, you may want to find something else to read while we talk about the episode.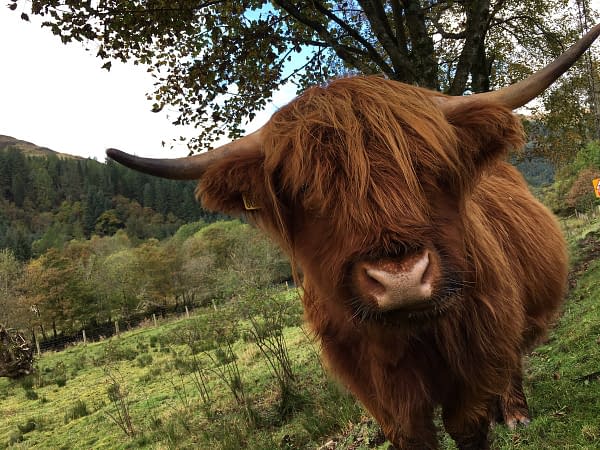 This is another episode that book fans have been waiting for, and though again, some things have been changed from Diana Gabaldon's 4th novel in the series "Drums of Autumn".
In "Blood of My Blood", we get the return of Lord John Grey, who comes to visit Jamie and Claire at Fraser's Ridge on his way to his new home. Sure, the stop is pretty far out of his way, but, there is a big reason why, and his name is Willie.
While perhaps it's a little slow-moving compared to the previous episode, seeing Jamie both out of his normal element and as 'dad' makes the slog worth it.
Jamie and Claire are surprised when Lord John Grey drops in on Fraser's Ridge with an unexpected traveling companion. When Grey takes ill, Claire must reconcile her personal feelings with her duties as a doctor.
Check out this gallery of 7 images from STARZ: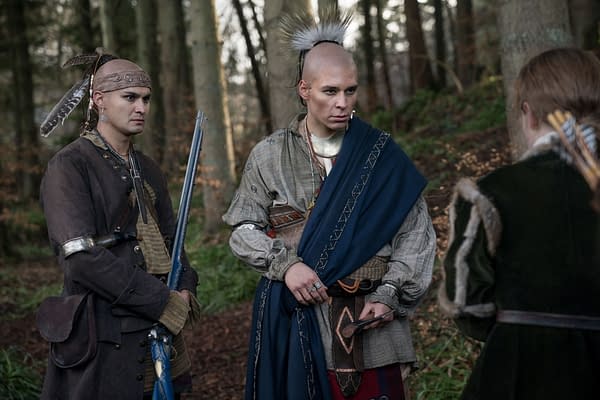 Jacob Pratt (Cherokee Warrior), Ajuawak Kapashesit (Wolf of Keowee)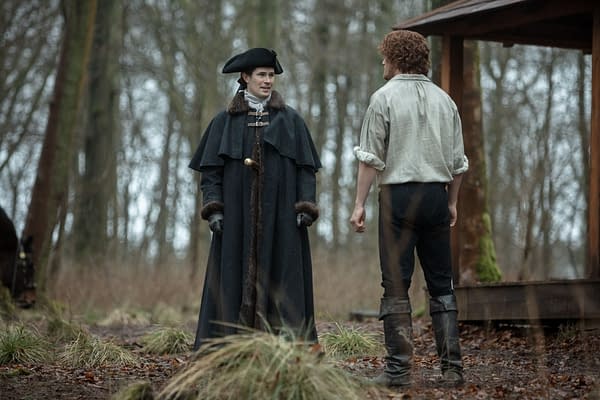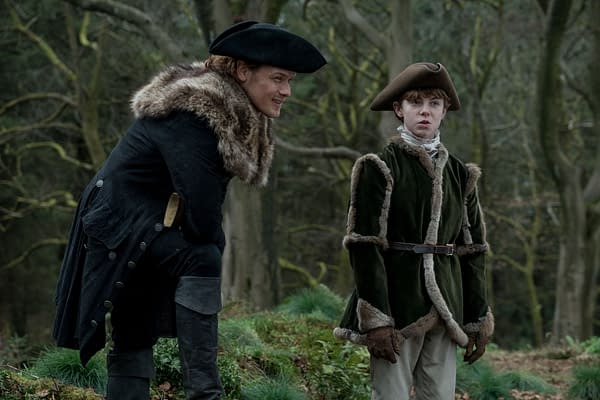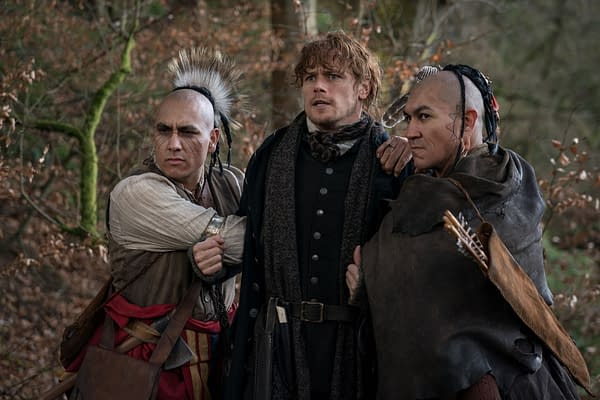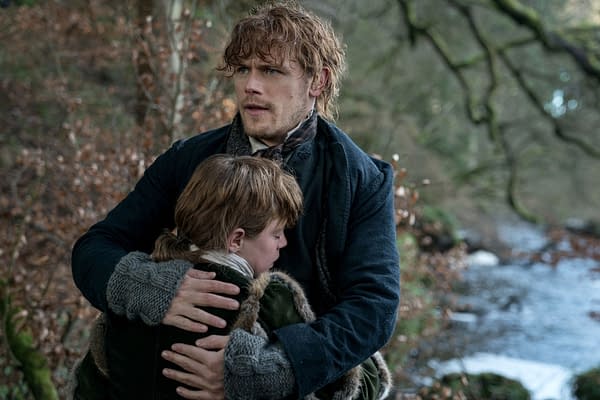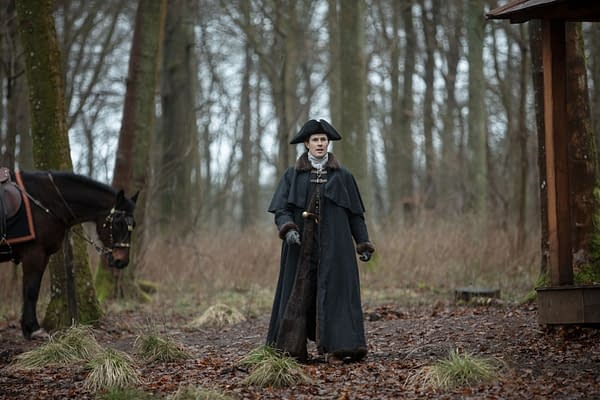 Season Four of "Outlander" continues the story of time-traveling 20th century doctor Claire Fraser and her 18th century Highlander husband Jamie Fraser as they try to make a home for themselves in colonial America. We find the Frasers in North Carolina, in a place called Fraser's Ridge at yet another turning point in history – the cusp of the American Revolution. As Claire and Jamie build their life together in the rough and dangerous backcountry of North Carolina, they must negotiate a tenuous loyalty to the current British ruling class, despite Claire's knowledge of the bloody rebellion to come. Along the way, the Frasers cross paths with notorious pirate and smuggler Stephen Bonnet in a fateful meeting that will come back to haunt the Fraser family. Meanwhile, in the 20th century, things heat up between Claire and Jamie's daughter, Brianna Randall and Roger Wakefield, the historian who helped search for Jamie in the past. But as they grow closer, the young couple realize they have very different ideas about the future of their relationship. However, when Roger and Brianna search for proof that Brianna's parents reunited in the 18th century, a shocking discovery makes them both consider following in Claire's footsteps.
Outlander season 4 airs on STARZ on Sundays, and OMG we can't wait for next week's "Down The Rabbit Whole" episode.